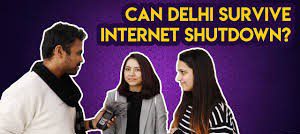 Internet shutdown has been observed in certain parts of Delhi since Thursday morning.
Bharti Airtel has discontinued data connectivity, SMS, and voice calls in some parts of Delhi during the ongoing protests over the amended Citizenship Act.
Many users have published this suspension on social media since today morning. In response to the user's complaints on Twitter, the support account of Airtel has confirmed that it suspended its services in some regions of the capital city as a consequence of a government order.
Some Vodafone Idea users have also proclaimed an Internet shutdown in some parts of Delhi NCR, and the telecom operator has also endorsed the move.
The list of areas are not yet revealed by Airtel, where the internet was suspended. Users on Twitter have claimed that the services are not accessible in locations such as ITO, Seelampur, and India Gate.
Apart from the Airtel users, some of the Vodafone Idea users have also proclaimed issues with their network in the country's capital. A series of Vodafone Idea tweets also confirms the shutdown, but the affected areas are not detailed yet.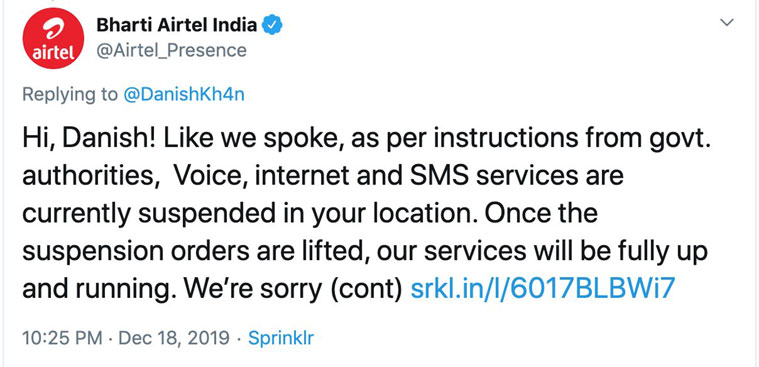 According to the MediaNama report, Vodafone Idea confirmed that an Internet suspension had been placed in some regions of the Delhi NCR region. MediaNama also stated, "We have reached out to Airtel, Vodafone Idea, and Jio to get clarity on the matter, and we will update on this space when we hear back."