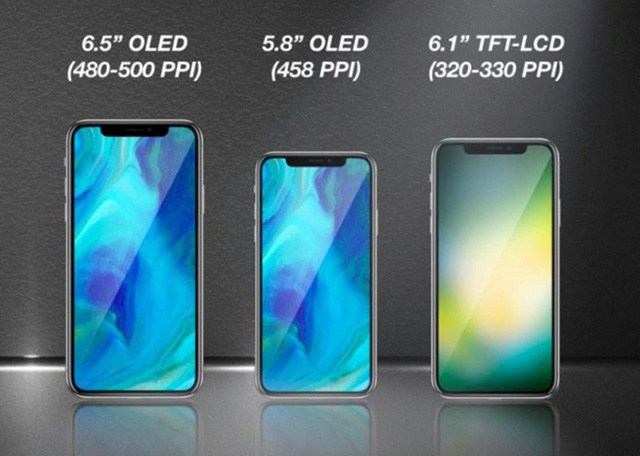 If Apple understandably loves to keep its next product behind the closed doors of Apple Park, it does not mean, the world would remain aloof of NextGen Apple. So, here we are, revealing to you the next Apple product, A budget Apple iPhone with dual sim. Shocking, isn't it?
Ming-Chi Kuo – A man known for his specific and correct prediction over next Apple product – a KGI security analyst has suggested that given the present scenario in the smartphone segment, Apple may allure to tap tier 2 mobile users with budget iPhone.
The same man spoke about 3 variants of Apple iPhone in January. According to Kuo, Apple was to release 6.5 inches and 5.8 inch iPhone with OLED screen and 6.1-inch phone with the LCD screen. In fact, similar designs were leaked by some agencies in the US last month, for which Apple staffers received memo too.
Well, such memos, as we know, are formalities. But, the possibility of first dual sim Apple iPhone isn't just a formality.
In his investor note, Kuo has expressed the possibility dual sim dual standby slots for sim card sans eSim support. Again, the NextGen dual sim iPhone may have LCD display.
Mixing market sentiments and leaks, we can predict the price range of the budget iPhone, which could be between$650 and $750. It is because Apple may launch another variant with LCD screen before dual sim iPhone at $550 or $650.
At the same time, AppleInsider published a report speculating that the next in line Apple, which is OLED, may well have dual sim. However, this may not be the direct successor of the iPhone X. As Kuo predicted, the iPhone X successor could well be 5.8 inches OLED paneled single sim iPhone.
So, there is lots of confusion prevailing over which one is immediate iPhone X successor, and which one is next-gen Apple iPhone. Well, for now, ClickItorNot can confirm the iPhone dual sim phone, which is 6.1 inch LCD iPhone will undergo mass production in 3 weeks from now.