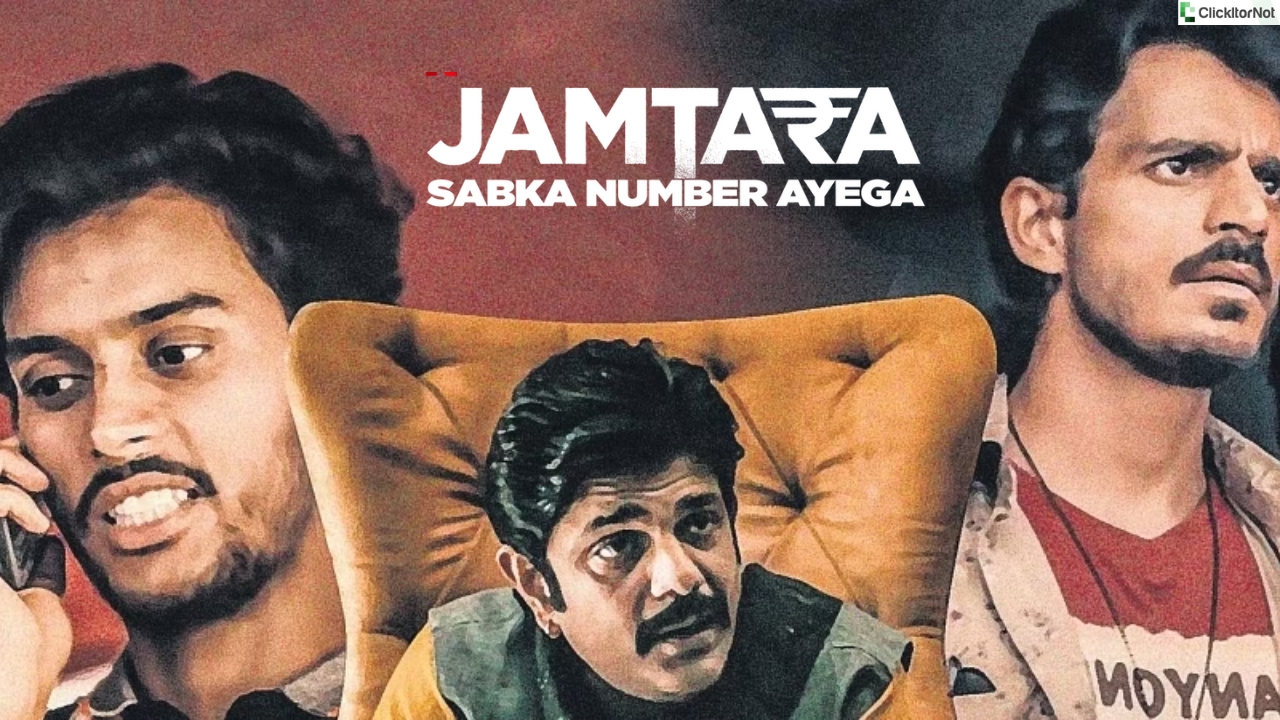 Jamtara
Jamtara is a popular Hindi series on Netflix, which was first released in January 2020. The show came back with another season in September 2022. But as far as the show's renewal is concerned, the director said that it is dependent on audience responses.
On a positive note, the second season of the show has met with positive reviews online. So there's a good chance that the show will get renewed for the third season.
If you are excited to know about Jamtara Season 3, this post is for you. We have included everything we know about the third season in the post below.
Jamtara Season 3 Release Date
Jamtara director teased the renewal of the third season. But whether the show will get renewed or not depends on its performance. Luckily, fans have loved the second season and are looking forward to the release of Jamtara Season 3.
As of now, the show is not confirmed for the third season. But director Soumendra Padhi has shown interest in the renewal of the show. Now it all depends on audience response, based on which Netflix will decide whether to renew the show or not.
If the show gets a green flag for a new season, we will update the Jamtara Season 3 release date here in this post.
Jamtara Season 3 Cast
Jamtara Season 3 cast is likely to have the majority of the actors from the previous season.
Amit Sial as Brajesh Bhaan
Dibyendu Bhattacharya as Biswa Paathak
Aksha Pardasany as Dolly Sahu
Monika Panwar as Gudiya Singh
Harshit Gupta as Baccha
Rohit KP as Munna
Aatm Prakash Mishra as Bachchu
Kartavya kabra as Shahbaaz
Aasif Khan as Anas Ahmad
Monu Kanojiya as Chhotu
Simran Mishrikoti as Varsha Mishra
Sparsh Shrivastav as Sunny
Anshumaan Pushkar as Rocky
Mahesh Chandra Deva as Doctor
Jamtara Season 3 Trailer
We don't have a Jamtara Season 3 trailer yet. Unless the show is renewed for a new season, there will be no season 3 trailer.
Jamtara Season 3 Teaser
Jamtara Season 3 teaser will most likely release after the premiere date for the new season is announced. For now, we will have to wait and watch what the makers decide.
Jamtara Season 3 Plot & Expected Storyline
The story revolves around a group of small-town young goons, who operate a phishing racket. But they are faced with a hurdle when a corrupt official demands a share of their business. Soon there comes a cop who fights against them all.
As far as Jamtara Season 3 plot is concerned, nothing is revealed yet. But the story will pick up where the last season ended.
Jamtara Season 2 RECAP: How did the last season end?
How did Jamtara Season 2 end? Here's a quick Jamtara Season 2 recap.
At the end of season 2, Brajesh is defeated and Gudiya wins the election using the phishing money that she stole from her political rival.
To get a better idea, check out the season 2 trailer here:
Jamtara Season 3 Review & Ratings
Jamtara Season 3 review is positive. The show is quite popular among the young audience. Jamtara Season 3 IMDb rating is 7.3/10 and 60% on Rotten Tomatoes.
Where to watch Jamtara Season 3?
Jamtara Season 3 where to watch? If they make a third season, it will be released on Netflix. The previous two seasons are also available on the same platform.
Jamtara Season 3 Renewal Status
Jamtara Season 3 renewal status depends on audience responses. If the second season performs well, the show will be renewed for a third season, otherwise not.
Jamtara Season 3 Countdown
It is not possible to start Jamtara Season 3 countdown without the official release date. We will have to wait to see what the creators decide.
Jamtara Season 3 Episode Guide
Jamtara Season 3 episodes count is expected to be eight. But nothing has been confirmed yet. The details about new episodes will be revealed after Jamtara Season 3 episode 1 start date is announced.
Jamtara Season 3 Spoilers & Leaks
Right now, we don't have Jamtara Season 3 spoilers to share.
Jamtara Season 3 News Update
Unfortunately, we don't have any fresh Jamtara Season 3 news updates. But we will suggest you follow Jamtara Season 3 Twitter handle. This way you can stay updated on the show.
Jamtara Season 3 Poster
Jamtara Season 3 poster is not released yet.
Jamtara Season 3 Concept Trailer
Here is a Jamtara season 3 trailer concept:
Final Thoughts on Jamtara Season 3
Jamtara Season 3 will be confirmed only if the second season performs well. As of now, there have been no updates about a new season.
Jamtara Season 3 FAQs
Is there season 2 of jamtara?
Jamtara Season 2 was released on 23rd September 2022, on Netflix.
How many seasons of jamtara Web are there?
As of now, the show has released only two seasons. It is not clear whether the show will get another season or not.
Who played SP in jamtara?
Aksha Pardasany plays SP in Jamtara.
Who is sunny in jamtara?
Sparsh Srivastav played the role of Sunny in the Jamtara series.
MUST SEE: