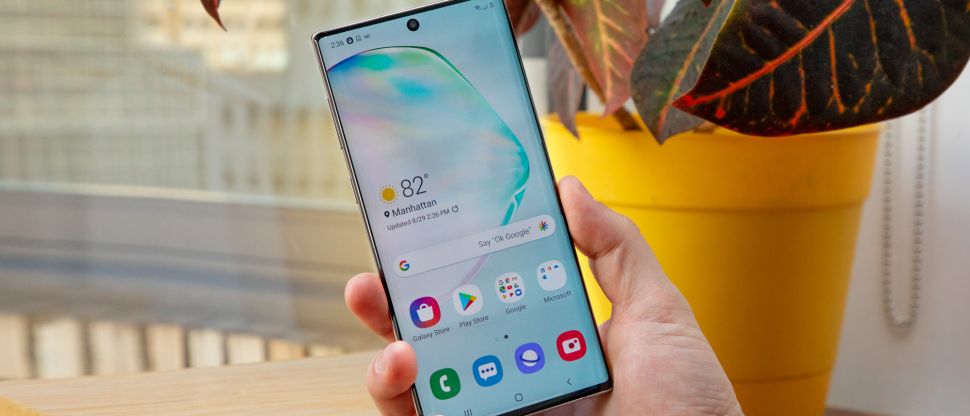 Samsung is a way ahead of schedule with respect to the updates. This week the company is going to push out January 2020 security patch update to Samsung Galaxy Note 10.
Now, Google is failing in one of the major selling points for its Pixels, which is the fastest security updates in the market. While Google has inexplicably headed to glitch it's rollouts of a previous couple of such updates, Samsung is beating the company to the punch.
The January 2020 security patch is spotted on SamMobile with software version number N970FXXS1BSLD. As of now, the January security patch rolled out in Germany and soon be expected in other markets. No new features seemed to be included in the update apart from the latest January security patch.
Even though there are no additional features, the update is welcomed by the Note 10 users. Samsung Galaxy Note 10 is not the only smartphone to receive January 2020 security patch. But the Samsung Galaxy A10, Galaxy A10s, Samsung Galaxy A20, Galaxy A30, Galaxy A50, and Samsung Galaxy Tab S5e have also received the updated security patch already.
The update for the Samsung Galaxy A50 that received the January 2020 security patch seems to incorporate additional features. It does not seem to be in the case of the latest Galaxy Note 10 software version. It is expected to be a much generic update, that includes only the most recent security fixes for Android OS and Samsung's proprietary software.
Prominently, this update is also the first update heading out to the Samsung Galaxy Note 10 as the device was updated to Android 10. The Android 10 update first hit the U.S over the past month, finishing up with users of Sprint just this week.