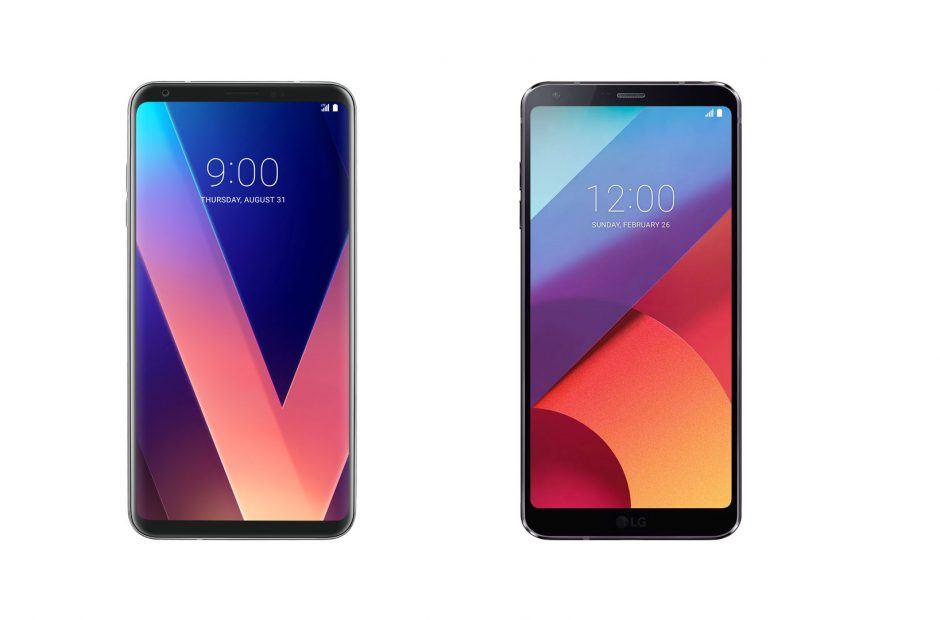 LG's latest two flagship phones LG G6 and LG V30 that got launched recently are ready to receive their latest update while they were still stuck on the Nougat version. Usually, OEMs mark two years from the date of launching as the support term. Both LG G6 and LG V30 still fall under the support term and in this period they are expected to get an update to Android 8.1 Oreo worldwide.
This news was broken alongside the scoop that both the phones will receive Google's Android Enterprise Recommended certification program and hence they can be held to higher standards from Google. It appears that this certification will be made in tandem with an 8.1 update to G6 and V30 although no specific time frame was offered.
The Android Enterprise Recommended program contains a few but simple rules. Devices will be receiving mandatory security patch updates within 90 days, and there will be minimum specifications along with a must purchase an unlocked edition of the device. LG put aside all other criteria and as a result its beneficial for the company to upgrade its devices and thus promoted as a part of the program to the business sector. This happened especially when the company's profits fell down last year. The new Android Oreo update to these devices will add more to the long-term appeal of the devices.
As now, and with the up to the minute news we don't have any cues on LG's any other offerings receiving the update other than LG G6 and LG V30. It's a notable white fact that instead of going to the Android 8.0 Oreo update the devices are directly going for an Android Oreo 8.1 update like Google, Nokia, and Essential who updated their devices to Android 8.1. There is not much change in the latest version of Android. Still, it's mostly just an incremental upgrade over Android 8.0 Oreo update.
We are still unknown about the exact date from when we can actually see the update, but it's expected to launch soon. Its assumed to see the update within the next weeks as we received the announcements now.