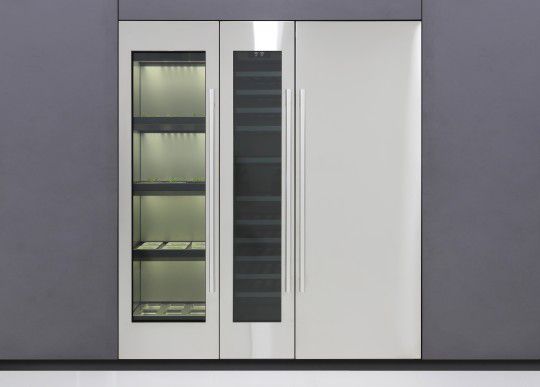 LG Electronics Inc., a well known South Korean multinational electronics company, is now entering into the home gardening segment. LG has its triumph in all the major electronic appliances, which include mobile phones, refrigerators, televisions, etc. Now it is entering the home gardening equipment section.
As CES 2020 is just a couple of weeks away, all the electronic companies will bring their electronic gadgets and other devices into the show. The new indoor vegetable cultivator joins the tradition of giant laundry folders and wardrobe sanitizers from LG.
This indoor vegetable cultivator adjusts the temperature, light, and water to grow your own garden all-in-one seed packages that LG would sell us. The modular package contains the peat moss, fertilizer, and seeds, and are available in 20 varieties of herbs and lettuces which include arugula, chicory, basil, and romaine.
From the images given to the Press, the gardening module comes attached to the full-sized refrigerators. The growth of the plants can be managed using the accompanying app.
The pricing details of the module and the seed packages are not yet known. LG is planning to demonstrate the home gardening column at the Consumer Electronics Show(CES), which is set to start on January 7, 2020.
All the other details will be revealed at CES 2020.