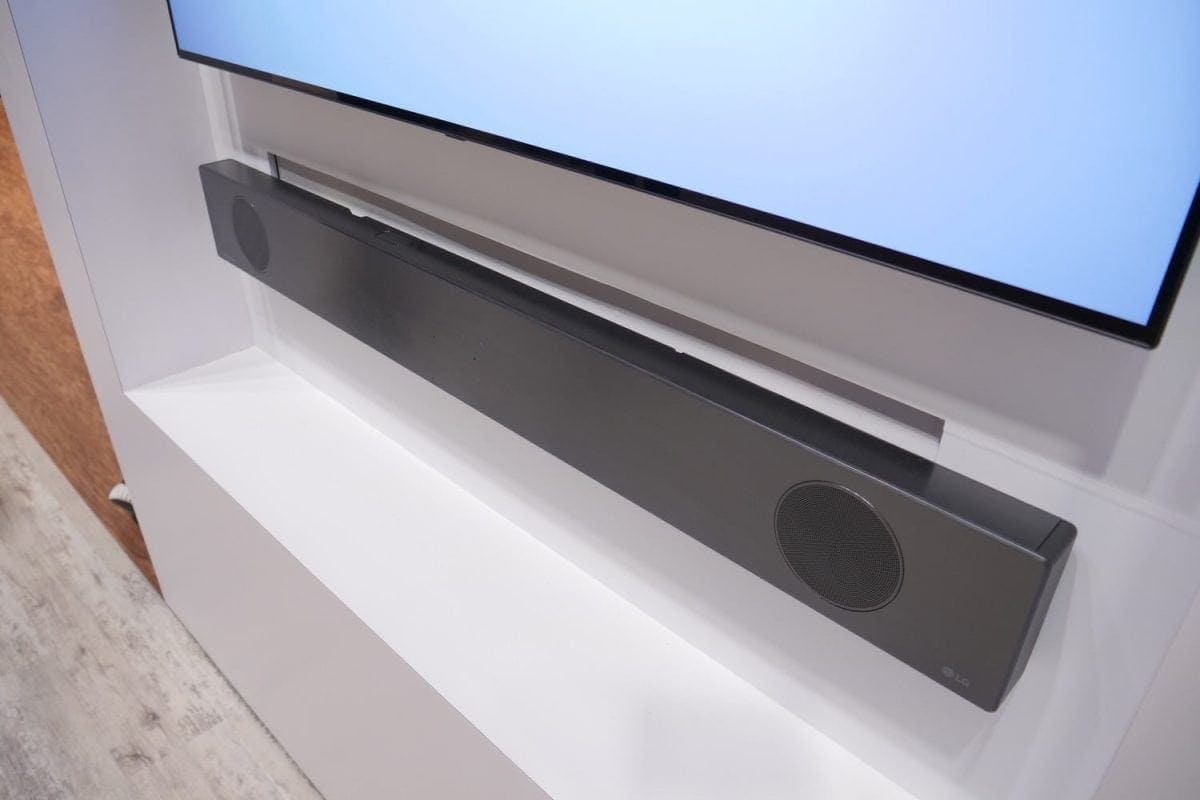 LG is the brand that is best known for its home appliances and smartphones, but it is also offering a range of high-rated audio products like LG soundbars.
Along with the primary audio products like wireless speakers and headphones, LG also sells many home theatre products that include soundbars and speaker systems. 
The South Korean electronics conglomerate, LG is now set to launch its latest range of soundbars at CES 2020, which is kicking off on January 7 in Las Vegas.
LG has announced that the updated soundbar variety is intended to fit in perfectly with its high-end 65-inch and 55-inch televisions.
The company declared that it is going to launch a new line of soundbars at CES 2020 in January that includes the SN8YG, SN9YG, SN10YG, and SN11RG models.
All of these soundbars are of premium range and are meant to be used primarily with high-end televisions of LG. The complete details are yet to be unveiled at CES. The company has declared that the soundbars will feature a sleek design, premium audio quality, smart functionality, and secure connectivity.
LG has worked with a British high-end maker of audio products and speakers, Meridian Audio, in the production of the new soundbar range. Along with this, the new models will have premium features such as support for Dolby Atmos and DTS:X sound formats, 4K passthrough, and compatibility with the optional SPK8 wireless rear speaker kit. The flagship SN11RG model is a 7.1.4-channel soundbar system with rear speakers and a subwoofer included in the package.
Further details on the new soundbars to be disclosed at the launch event at CES 2020 itself. LG is anticipated to have a strong presence at this annual tech show, displaying its entire range of products as well as propelling some of its big new products for the year 2020. This will include webOS Auto, which is a competitor to Apple CarPlay and Android Auto.