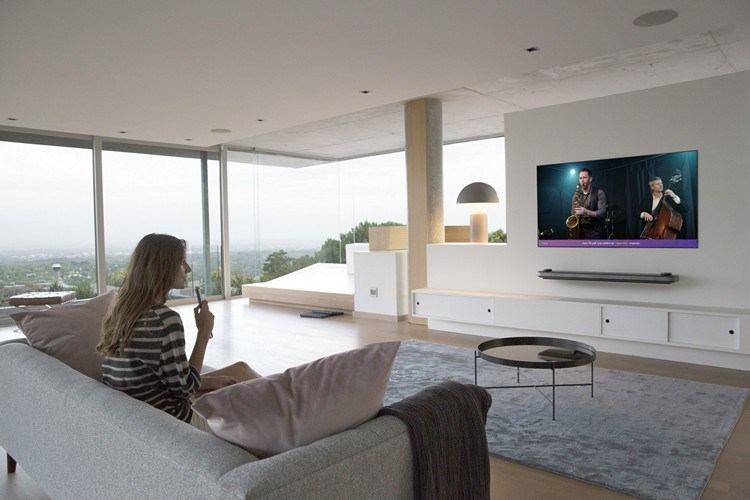 The South-Korean electronics giant LG is all set to lock horns with some of its competitors in the global electronic market by launching a slew of products reported a global news portal.
Since its inception, LG has dominated the electronic and gadget market with an array of world-class products. Today it is counted among the leading consumer electronic companies in the world. A leading portal reported that the company would very soon unveil the 2018 QLED. LG has already rolled out its own premium TV this year, geared with ultra-high resolution and ThinQ AI, HDR.
Experts believe that LG has created this product to compete with one of its arch-rivals Samsung, which has also created a significant presence in the global market with quality products and services. The new product from the stable of LG will be backed by OLED panels to compete with Samsung's latest television which has QLED panels.
To meet the latest requirements of the market, the TV is packed with Dolby Vision, and it supports all prime HDR formats. The market reports divulged some more details about the apt look of this product. The screen sizes of this new product are expected to swing between 49 inches and 77 inches. The company has kept the price range between US$2,760 and US$22,080 targeting the premium customers in mind.
A barrage of AI-enabled television models which includes W8, B8, C8, E8, and G8 will hit the market soon. A top honcho of the company told a leading media house, "the best possible viewing experience." The TVs offer Natural Language Processing (NLP) to deliver "intelligent voice-activated control and connectivity based on LG's exclusive deep learning platform, Deep ThinQ."
These television sets will have the capability to function as smart home hubs which will allow users to access other smart home products such as vacuum cleaners, air conditioners, smart lights, smart speakers, and many more.