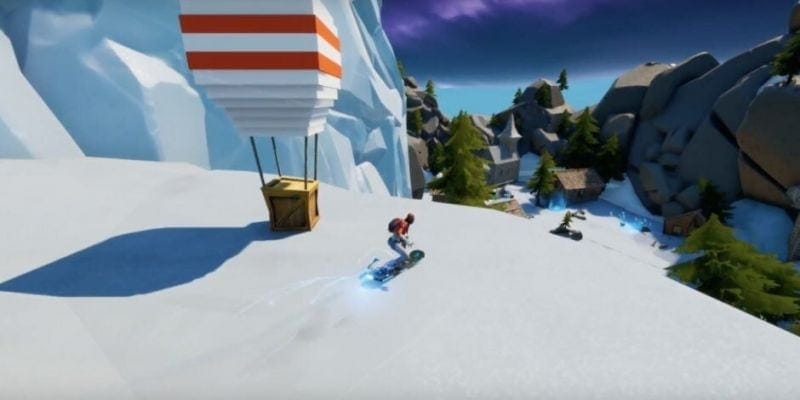 A new game mode, "Life Run," is reportedly going to hit Fortnite. Earlier, there were many rumors surfaced online, suspecting that a new game mode, which is called LifeRun, going to be added to the game.
Fortnite game is all about killing the opponents. And this is going to change with the new addition of a creative mode to the game. The game seemingly created in collaboration with the International Red Cross. However, there were no solid proofs for the claims at the time of rumors. But, now, an official video is out for the world to see the new game mode, LifeRun.
For the first time in Fortnite, the roles of the players are going to switch. Rather than killing and rushing your opponents with creative tricks and flashy ramp rushes, players will be rushing in to save other players, who are in need. It means they will be playing the role of a Red Cross worker.
A data miner ShiinaBR posted in her tweet, "A new game mode called LifeRun, will be joining Fortnite very soon! It will first showcase at PAX South in a few days."
A new game mode called "Liferun" will be added to Fortnite very soon! It will first be showcased at PAX South in a few days. ????

In this game mode you'll play as a Red Cross Worker racing to save the lives of characters in 4 different missions! ????????

(First pic by @AdamGrenade) pic.twitter.com/nlaEhx6wP0

— ShiinaBR – Fortnite Leaks (@ShiinaBR) January 9, 2020
The mastermind behind the latest game mode is, however, not an Epic staff. But a Fortnite content creator and a Youtuber who works by the name 'BluDrive' has been purportedly working on it for some time.
While the official release of the 'Life Run' trailer, BluDrive explained the game mode. And objected in the best they could. The complete details provided along with as to when the game mode will be live for the gamers to try out.
"In LifeRun, we turned Fortnite upside down. Instead of taking lives, the objective of the gamer is to save lives. Become an ICRC hero as you sent all around the world on missions to save the day!" said BlueDrive in his statement. "Join us for the map premiere on 1/19/20 at 10 am CST live from PAX South! Watch as top Fortnite streamers, Lachlan, Dr. Lupo, and One Shot Gurl compete for the Fortnite Peace Prize!"
In the past, Fortnite saw many crossovers. The collaboration with the Red Cross, associated with charity work, which will be open on the day of the event.
However, it is not clear whether the game mode will be live for everyone on the mentioned date and time.