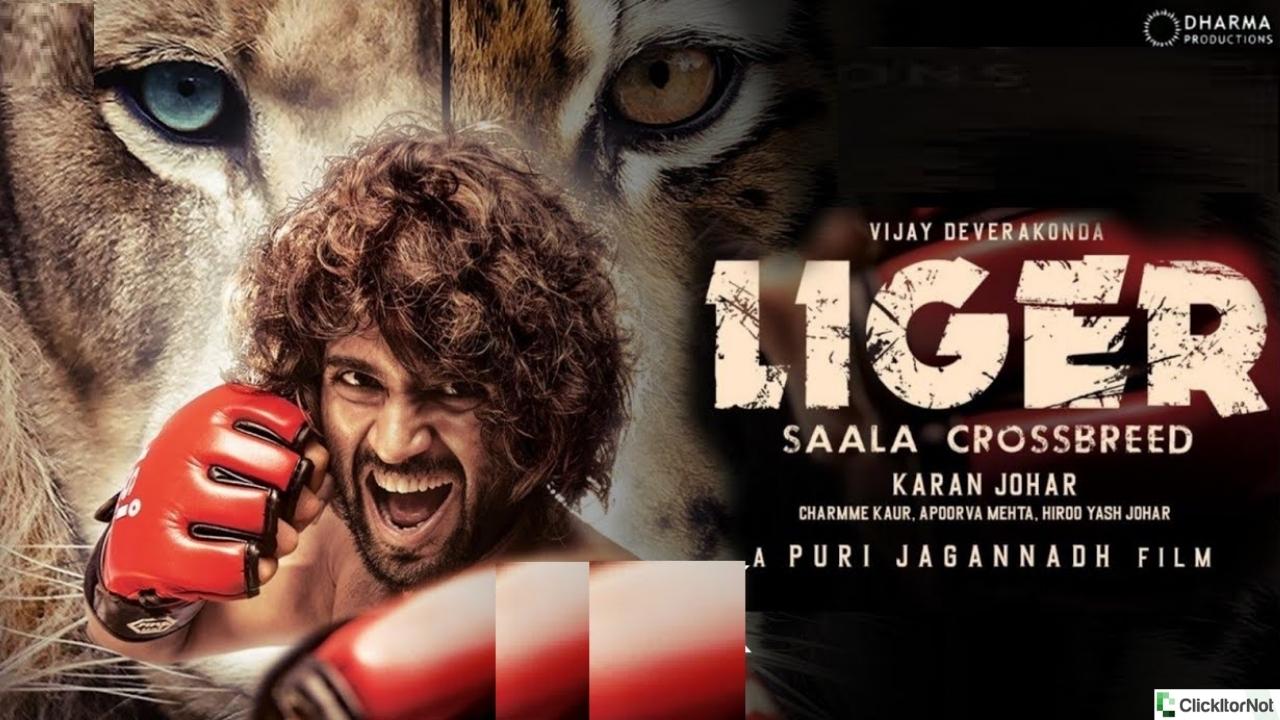 Liger movie Wiki
Liger is an upcoming action film, written and directed by Puri Jagannadh. It is produced under the banner of Puri Connects and Dharma Productions. Important people associated with the movie are Hiroo Yash Johar, Jagannadh, Karan Johar, Charmme Kaur, and Apoorva Mehta.
The film will feature Vijay Deverakonda and Ananya Pandey in the lead roles. Some of you may not know, but the film was initially planned to release in September 2021. However, the premiere date got postponed due to the Covid-19 pandemic.
Now Liger movie has a new release date. If you are excited to know more about this upcoming film, you should give this article a read.
Liger Movie Release Date
So when is the Liger movie coming? As mentioned above, the movie was supposed to release in September 2021. However, that didn't happen and the date got postponed to 25th August 2022.
The film will be released PAN India on 25th August. It is the story of a kickboxer who transforms himself to become the best fighter. Now that you know the Liger movie release date, mark the calendars if you don't want to miss it. 
Liger Movie Cast
Liger movie cast is confirmed, but we are yet to know who is playing what role. For now, we only know that Vijay Devarakonda and Ananya Pandey will be playing the main roles. Aside from them, we will have other known faces in the film. It is reported that former professional boxer Mike Tyson will also be there in the cast.
Here is the list of star cast members:
Vijay Deverakonda

as Liger
Mike Tyson

as Mark Anderson
Liger Movie Trailer
The much-awaited Liger movie trailer is out, and it couldn't have gotten better than this. The trailer reveals the brilliant acting of Vijay Devarakonda and Ramya Krishnan.
You can see the trailer video here:
Liger Movie Teaser          
A brief glimpse of Liger was revealed in December 2021 by Dharma Productions. You can see the Liger movie teaser here, in case you missed it.
Liger Movie Plot & Expected Storyline
We understand that you are excited to know the Liger movie plot. It is the story of a kickboxer who follows a strict training regime to transform himself to become the best martial artist. He also visits Thailand to complete his training.
The role of the kickboxer will be played by Vijay Deverakonda, whereas the lead actress will be Ananya Pandey. This movie will be Deverakonda's first Hindi and Ananya's first Telugu film.
According to reports, Mike Tyson might also appear in the movie. You will find more updates in the Liger movie wiki guide
Where to watch Liger Movie?
Fans want to know Liger movie where to watch. As far as we know the film will be released in theatres. After some time, it might be released on a streaming platform such as Netflix, Amazon Prime, or Disney+. Right now, it is hard to tell which streaming platform it will choose. 
The streaming details of the film are not declared yet.
Liger Movie Countdown
Liger movie countdown has started. We are soon going to see the movie on big screens on 25th August 2022. That means we are less than a month away from the official release date.
Liger Movie Spoilers & Leaks
Unfortunately, there are no Liger movie spoilers. Since the premiere date is close, you should directly wait to watch the movie. This will keep up the excitement for you.
Liger Movie News Update
The film is shot both in Telugu and Hindi. It will also release dubbed versions in other regional languages, including Tamil, Kannada, and Malayalam.
Some reports suggest Mike Tyson will appear in the film. To get more such Liger movie news you should follow Liger movie Twitter page.
Liger Movie Poster
Liger movie poster is out, and it looks intense. If you haven't seen the poster, click the link here:
Final Thoughts on Liger Movie
Liger movie is coming. It will appeal more to viewers who love watching sports action films. The movie will be released on 25th August in theatres. If there are any further updates related to the movie, we will post them here.
Liger FAQs
---
What is Liger movie based on?
The Liger movie is based on boxing, where Vijay Deverakonda plays the role of a kickboxer. He is an expert martial artist who transforms himself and visits Thailand for his training.
---
Is Liger a Bollywood movie?
Liger is an upcoming Telugu sports action film.
---
What is the budget for Liger movie?
The total budget of Liger movie is INR 125 crores.
---
Who is the actress in Liger movie? 
The lead actress in the Liger movie is Ananya Pandey.
---
MUST SEE: