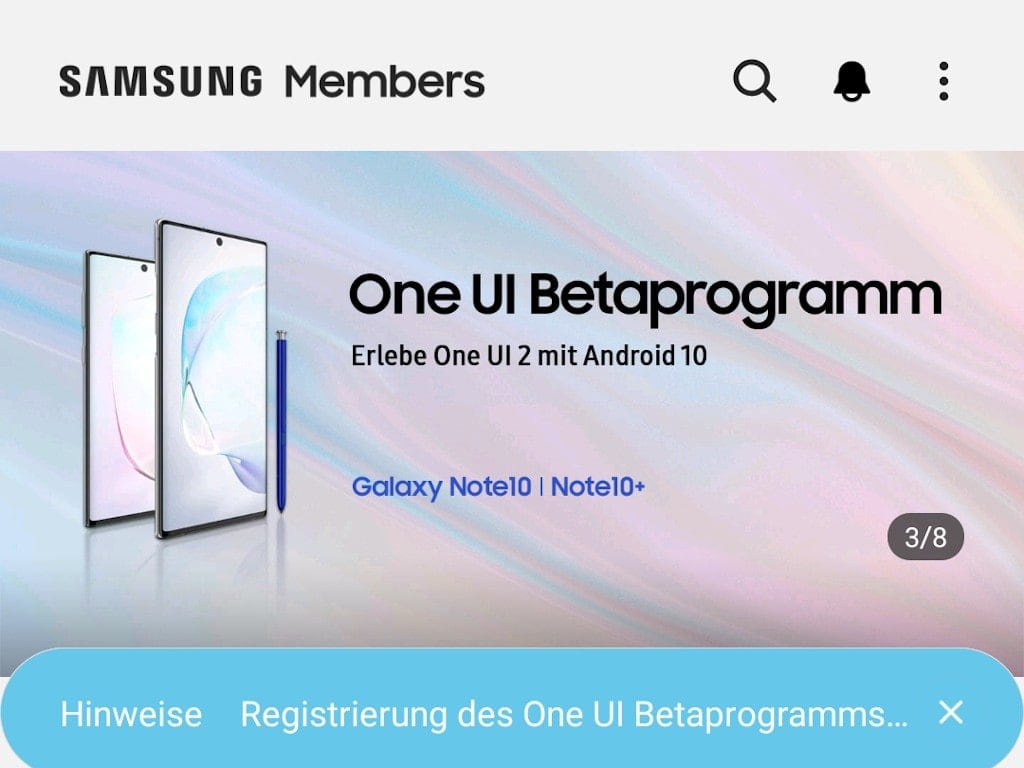 Galaxy Note 10's stable Android 10 with One UI 2.0 update was released last week in some countries. Samsung has been testing the beta update on different markets since it was released in Germany two months ago. Now as the official update has begun to roll out it will be available in more and more countries soon.
We have placed a list below showing the countries in which this update is available. The list will be updated as more countries get the official update. If your country has got the update and is not on the list, let us know so that your country's name is added to the list.
List of countries where Samsung released Note 10 Android 10 update:
Germany
Thailand
Colombia
Panama
India
Greece
Bulgaria
Switzerland
Poland
Czech Republic
Austria
Italy
France
Hungary
Chile
Slovenia
United Arab Emirates
Israel
Baltic
Nordic
Romania
Netherlands
Spain
Croatia
Mexico
Argentina
Ukraine
Kazakhstan
Portugal
United Kingdom (O2)
Russia
United States (AT&T & Verizon)
United Kingdom
Peru
Macedonia (T-Mobile)
Greece (Cosmote)
Croatia (T-Mobile)
Czech Republic (T-Mobile)
Hungary (T-Mobile)
Germany (T-Mobile)
Turkey
Serbia
Kenya
Nigeria
Belgium/Luxembourg
Philippines
Ghana
Afghanistan
Vietnam
Malaysia
Libya
Senegal
Pakistan
Bolivia
Austria (T-Mobile)
Spain (Vodafone)
Czech Republic (Vodafone)
Germany (Vodafone)
Netherlands (Vodafone)
Tunisia
Bangladesh
Nepal
Sri Lanka
If your country is in the official release list of Android 10 for Galaxy Note 10 you can simply download and install it on your device. If you can't get the update automatically then you simply have to check for the manual update by installing firmware for your country for Galaxy Note 10 and Galaxy Note 10+ to upgrade to Android 10. You can download the update from Settings > Software update.
If your country is not on the above list then it would soon arrive in your country as well. Make sure to keep your internet-enabled devices online so that you stay updated about the release of the update in your country.
The information about the new update on Android 10 can be viewed in the below video.