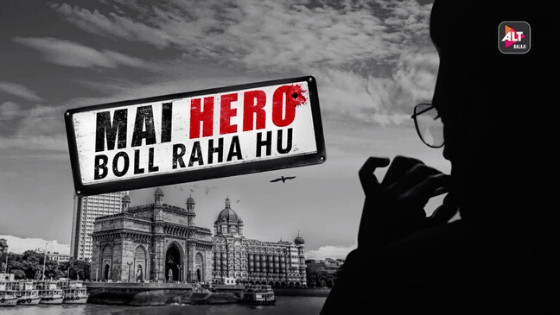 The upcoming New Hindi web series of ALT Balaji "Mai Hero Boll Raha Hu," set to release very soon. This story is related to 90's gangster attempt to keep his position and his image as Don. For the first time ever the Kausatii Zindagii Kay 2 fame actor Parth Samthaan is playing a role as a gangster which is very exciting to see him as a Don.
Mai Hero Boll Raha Hu is directed by Siddarth Luther and is produced by ALT Balaji under Juggernaut productions. The shoot of this web series is started at the end of December 2019. Ekta Kapoor is the producer of this show who is also the director and producer of Kausatii Zindagii Kay 2.
Mai Hero Boll Raha Hu Plot
The trailer of this series was recently released on the ALT Balaji's Youtube channel, and the teaser shows how the gangster found himself as a hero to a star of the Phone call. The story of Mai Hero Boll Raha Hu is based on criminals and set up in the 1980s and 1990s period. Parth's character, who is a gangster, is inspired by none other than Abu Salem, who was tangled in Bollywood Shakedown during those times. He is playing the main role of Nawab in this series.
Arshin Mehta, who played a critical role in Bollywood Blockbuster Bajrangi Bhaijaan, has been tied into playing Manasvi. Arslan Goni and Errol Peter will play the other negative parts in this series. Both have played a significant role in Bollywood clicks too.
You can watch the trailer of Mai Hero Boll Raha Hu can be watched from the link below or you can watch it in on YouTube.