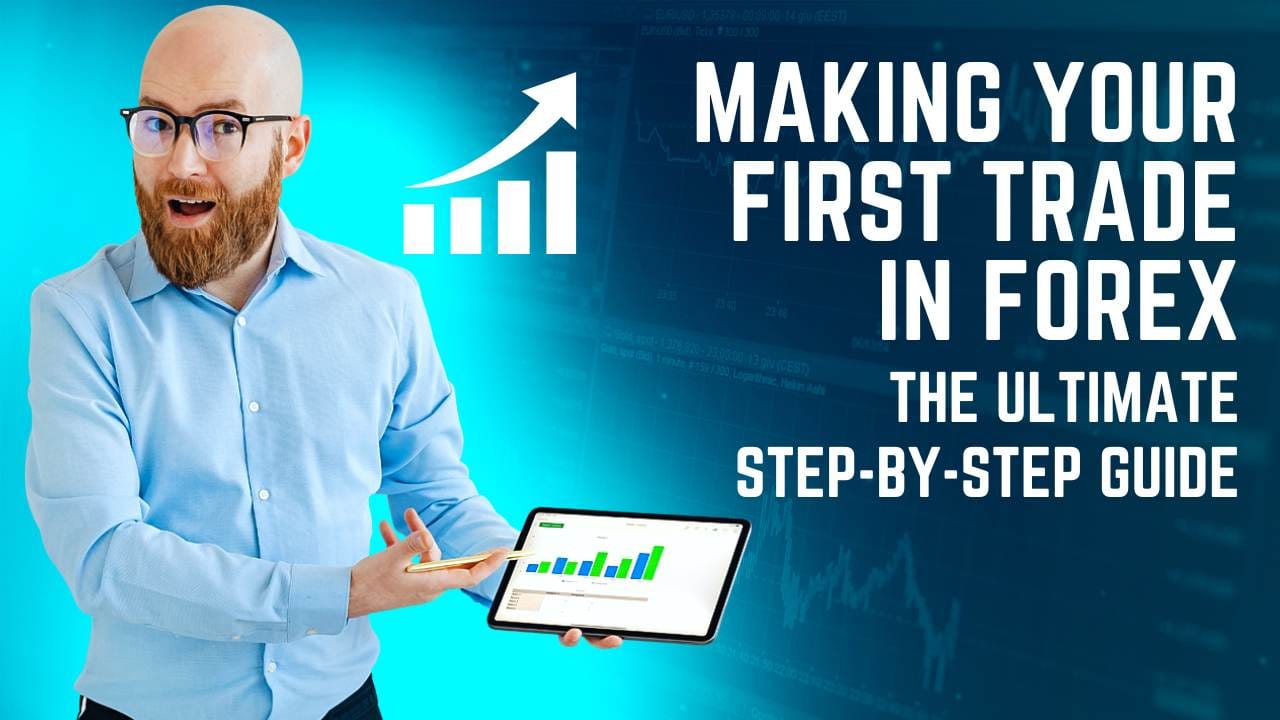 Getting started with forex trading and investment isn't the easiest, especially if this is your first rodeo and you don't have any preconceived knowledge about things. So, let us start things off with the basic knowledge.
The foreign exchange market, commonly known as Forex, is a global decentralized marketplace where currencies are bought and sold. If done right, forex trading has the potential to raise pretty great profits. This is one of the reasons why it has ended up becoming one of the leading choices among traders in the present world.
However, for beginners, diving into the world of Forex trading can be overwhelming, especially if you don't have access to a reliable broker like tradenation.com. This is where this step-by-step guide will come to your rescue.
This article will explore the four foundational pillars of making your first trade in forex and generating good profits from it.
Educate yourself about Forex Trading
There's no profit in forex if you don't know what you are doing. Jumping head first into this with no preconceived knowledge is not just risky but straight-up foolishness.
So, educating yourself about the forex trading integrals is the first step towards making your first profitable trade. Understanding the currency pairs is crucial in this case.
Now, you must be confused, "What is currency pair?" The trading currency pairs are EUR/USD or GBP/JPY, etc., representing the exchange rate between two currencies. When you are venturing into Forex trading, you must educate yourself about the major, minor, and exotic currency pairs too.
The next step in your educational journey is to grasp the exchange rates. Exchange rates determine the value of one currency to another. Since they keep fluctuating constantly, you must learn how to read and interpret the exchange rates while making trading decisions.
Another factor that's integral when learning about forex trading is the different market participants. Some of the main ones include central banks, corporations, federal banks, hedge funds, commercial banks, etc. The list is quite extensive, which is why you'd have to understand their roles and identify how they would impact the market.
Even the associated economic factors play an integral role in the forex trading and exchange rate. So, when you are getting started with Forex trading, educating yourself about these standalone economic factors is crucial too. You have to learn how to analyze and interpret these individual factors before making any subsequent trading decisions.
Choose a reliable Forex broker
The second step in your forex trading process is to choose a reliable broker. We can't stress this enough but if you fail to pick the right broker, it will vehemently affect the kind of profits you rack in your investment.
When choosing your forex broker, the first thing that you need to do is ensure the broker you choose is regulated by a reputable financial authority. Keeping a check on regulatory compliance is the first step towards making fair trade practices during forex trading.
The next step is to assess the trading platform that the trader is using. Different trading platforms are offered by different brokers. You want to rely on the ones that offer a user-friendly and feature-rich platform for easy trade execution.
Some of the other factors that you have to keep a check on are order types, charting tools, and customization options. Furthermore, cross-check if the broker provides a wide range of currency pairs to trade. This will enable you to explore different trading opportunities in the market.
Lastly, you need to cross-check the transaction costs, and also the commission charges that are charged by the forex trading brokers. You want to stick to the brokers that charge a lower transaction rate to increase your profitability over time.
Furthermore, we'd also recommend that you opt for a broker that offers round-the-clock and responsive customer support. Prompt and helpful customer service can address your queries and concerns effectively, especially during critical trading situations.
Open your Forex trading account
Once you have sorted out a reliable Forex broker, the third step is to open your Forex trading account. This further includes a few important steps and points.
Opening a Forex trading account is a multi-step process. So, let us understand that in detail:
Gather all the important and relevant documents. This includes documents like personal identification, address verification documents, etc. Your broker should give you a rundown of all these document-related requirements in detail.
The next step is to research and compare the different account types. There are standard accounts, mini-accounts, and managed accounts. Your work in this step is to research these individual accounts and see which one fits your requirements the best.
The third step is to fill out the application that your forex broker provides you with. Ensure that you read through the terms and conditions thoroughly before applying.
Once your Forex account is verified, you are ready to start your trading journey. Deposit funds into your trading account using the available payment methods provided by the broker. Ideally, we'd suggest that you don't overdo things.
These are pretty much all the steps that you need to follow to open your Forex account. Ensure that you follow the steps as they are mentioned. If you find yourself confused with anything along the way, we'd recommend that you consult your broker or even talk to a lawyer for further clarifications.
Develop a trading strategy
Now that you have opened your Forex trading account, you are all set to make your first trade. Is it a linear process? The practical answer is no. Like most other types of trading, even Forex trading involves a series of ups and downs and highs and lows.
When curating your trading strategy, the following are a few tips we'd recommend following:
Always start with clear trading goals, irrespective of whether they are short or long-term. Assess your risk tolerance to determine the level of risk you are comfortable taking in your trades.
The next tip is to determine the trading style. There are different options like day trading, swing trading, position trading, etc. You need to pick the style that best aligns with your interests.
When investing in forex trading, we'd also recommend that you monitor your economic news, and also analyze the price chart in the market.
Another quick tip that's worth exploring is setting distinct entry and exit points for your trades. Doing so will help you better manage your risks and then secure relevant profits.
Once you have placed your trade, you must manage and monitor your trade as well. You want to monitor your trade closely but don't want to engage in excessive interference.
Lastly, you have to learn to adapt to the changing economy and market. Keeping your trading strategies flexible is crucial if you want to book substantial profits.
Conclusion
Embarking on your Forex trading journey can be a thrilling and potentially profitable endeavor. But we understand that the process is fairly complicated and often quite confusing. If this is your first time with Forex trading and you wanted a simple yet comprehensive guide, we hope this answers all your questions.