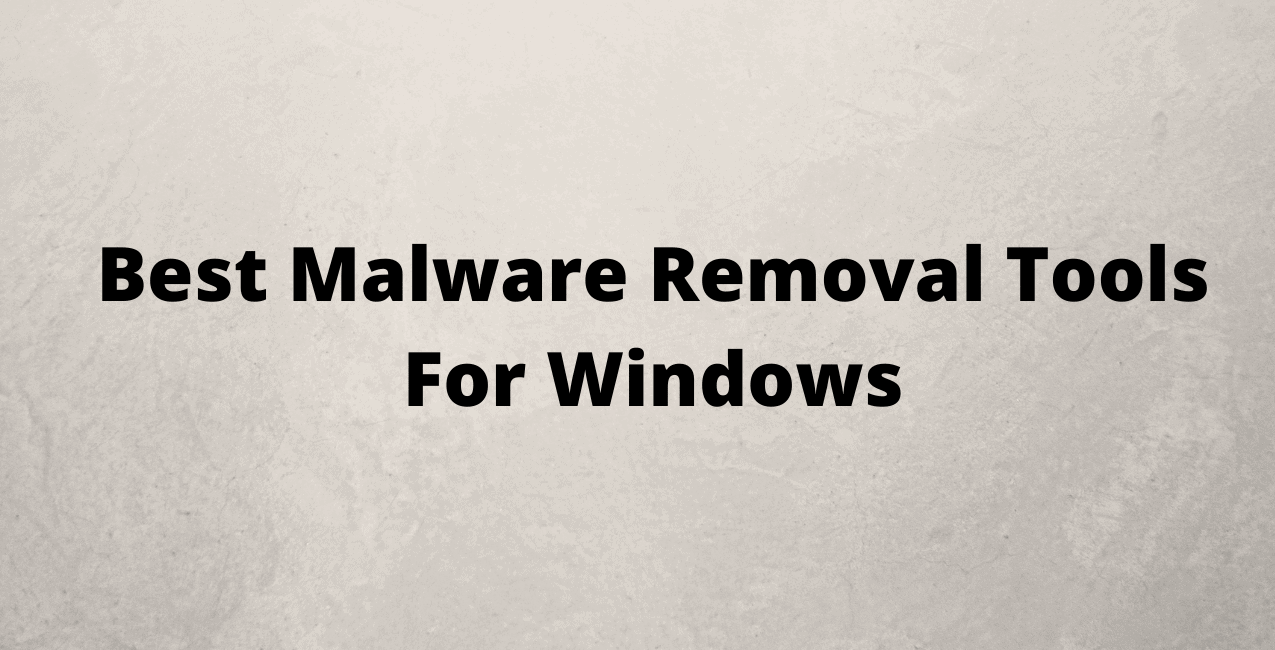 Your personal computer is hackable, and there will always be a threat to your personal information being stolen. So, it would help if you always had appropriate security for your PC to be safe from all kinds of attacks.
It is not too late to come out of the damage. We have listed some of the best malware removal tools for Windows. You can install and use them easily. So, let's get started.
Top 10 Malware Removal Tools For Windows In 2021
Top Free Malware Removal Tools
When Petya ransomware hits the digital systems worldwide, Microsoft has detected the vulnerability and introduced a security algorithm to control the spread. This new algorithm is also a part of Microsoft's security essentials.
Microsoft's specialized tool is constantly updating by identifying new disruptive software and finding solutions for them. Users can upgrade it every month and keep their computers guarded against intrusions.
However, Microsoft security essentials do not offer real-time scanning. It is only an effective removal solution after your system gets infected.
Price: free
Spybot search and destroy can be considered as one of the best free malware removal tools for 2021. It is straightforward to install and use. The user interface is very well defined.
Spybot offers easy navigation, and you can schedule Malware scans. It does not block the total suspicious software, but it just mops away those that are strange without impairing the program's functionality.
During the Spybot installation, it asks whether you would like the stand to happen automatically or prefer manual controls. The beginners can choose the option automatically to avoid the complex configuration.
Another impressive feature of this tool is the deletion of browser activities. It deletes all the opened programs of files and their cookies, making your activities private. Spybot search and destroy an immunization option where the internet access to the unwanted content and phishing sites is blocked.
The tool is available for Windows operating systems. The only drawback you can find with this tool is the speed.
Price: free
Panda Antivirus Pro has a great mechanism to search targets and remove a malware infection from your PC. The tool is very lightweight. Hence it will not eat your hard disc space.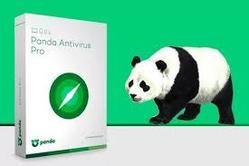 It automatically cleans up your system containing malware, and you don't even know the existence of malicious software and its removal. So you need not worry about anything like its configuration, upgrades, settings, etc. Panda antivirus pro not only kills malware but also so comes with some major features, including process monitoring, URL filtering, and many more.
Price: Free version available
If you are looking for malware protection with powerful features and is minimalistic, ad-aware antivirus is a perfect solution. The tool is very light in weight and does not eat up your system resources.
Ad-aware works in the background, so you can do your work as usual without waiting for malware removal. It targets the suspicious program to understand its behavior and then figures out malware or something else.
Adware antivirus also comes with some complementary features apart from real-time protection of your device. One among them is download protection. That will automatically scan your downloads before installing them to your system.
The adware's automatic threat updates notified you regarding the dangerous programs that try to corrupt your PC. Web protection is another feature offered by the tour, but it is available only in the paid version.
If you have another virus protection software on your system, ad-aware does not interfere with it, which is really great about this tool. Ad-aware antivirus is available for Windows XP, Vista, 7, 8, and 8.1.
Price: Free version is available along with a paid version of $36.
SuperAntispyware is a complete solution for malware, virus, and adware protection of your computer. It can protect your PC from all kinds of malicious software and wipe out them effectively. The software is lightweight in size.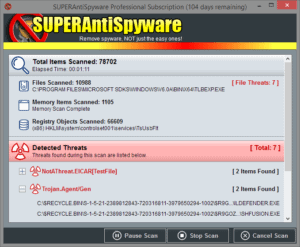 This tool offers superior protection from malware by analyzing the suspicious program's behavior and further removing it completely from your device. If antivirus software is already running on your system, the super antispyware will sync with it and offer you a doubled protection.
While using this tool, we can have complete control over your scans, and you can decide which file should be checked completely. SuperAntispyware is available on the Windows operating system.
Price: Free version available along with a pro version for $15.99.
Malwarebytes is ideal for those malicious attacks that can harm your Windows health. The regular security software cannot remove that kind of viruses that Malwarebytes antimalware can remove. The tool effectively scans those undesirable ransomware, adware, malware and also eliminates them in one go.
Adwcleaner is a pastor Malwarebytes antimalware security suite against malicious software that takes over your browser by adding unnecessary toolbars and changing your browser's default settings.
In addition, Malwarebytes does not supersede the antivirus program existing on your system. It additionally works alongside giving a double Windows protection.
A basic free version of it is available. However, you can also try the premium edition as a free trial for 14 days. After elapsing the free trial period, you can either use its basic free version or shift the premium edition. The software is available for Windows XP, Vista, 7, 8, and 8.1.
Price: Free version available along with a paid version of $39.99 annually.
Top Paid Malware Removal Tools
Emsisoft Anti-malware uses two engines, including the AV engine database and the BitDefender AV engine, to find and scan malicious software, unpatched software like Bots/Backdoor attacks, Ransomware, and Trojans, across your system. With features like Behavior locker, Surf Protection, and Real-Time File Guard, Emsisoft antimalware makes sure that you get the best malware security on your Windows PC.
Price: Available for a free trial for 30 days after that, if you want to continue, you have to pay $39.95.
Kaspersky is a reputed internet security provider. Its malware tool is the simplest. The software offers the most premium features to hinder malicious software, including spam, viruses, adware, malware, and other threats. It is one perfect solution to all the things happening to your system, like the ad popping up, repetitive download links appearing, and extravagant lags in system operations.
Price: $59.99 per year
BitDefender Antivirus is a Windows security expert. If you are looking for a powerful antivirus and antimalware suite, it keeps your system well-guarded against all online threats. It works silently in the background, all real-time, and doesn't require you to check back ever again. BitDefender is a great pick because of its powerful scans, which detect and remove viruses, malware, rootkits, spyware, known and unknown, and clean your device from all kinds of intrusion.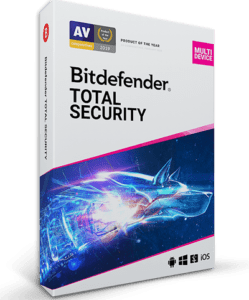 The fact that BitDefender does not require any attention once it's installed makes it a cut above the rest. You get a satisfactory sense of freedom that there is something at a vigil to keep the nasties at bay. If a malware scanner detects any strange business in the backyard, it immediately pulls the guns to ward them off. All this, without any manual, prompts from your end. There's also a Protection Shield that will alert you to any attempts made to hijack your system.
BitDefender is impressively simple. Just drag and drop the files and run full scans in just a few taps. The process is easy so that even a beginner can handle it with ease. The software is available for Windows 7, 8, 8.1, 10, Android, and Mac.
Price: $79.95 per year for three PCs
HitmanPro is a malware removal tool for professional use. It not only targets and removes the malware and adware on your system but also eliminates its traces. You are eventually leaving your system totally clean and competent to perform. With its excellent tracking technologies, which are lightning-fast, HitmanPro immediately picks up the infected areas and betters your device's performance. The tool works on behavioral tracking. It means it tracks malware by analyzing the suspicious behavioral patterns in the program.
Price: Available for 30 days free trial and thereafter $24.95 for a year
Since the internet's vulnerability is increasing, the need for malware removal tools is also increasing to manage your PCs effectively.