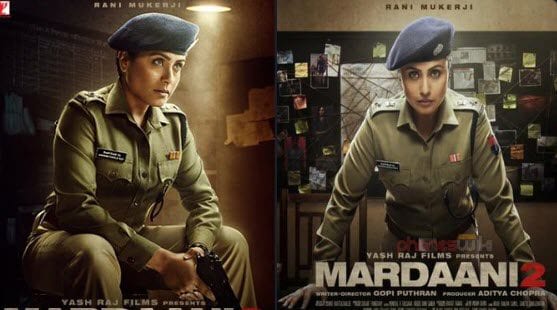 Rani Mukherjee's Mardaani 2 was released on 13th December 2019, and it was one of the best movies of 2019. The critics gave good reviews to the film, and the audience also loved the movie. It is the second part of Mardaani. The film collected Rs. 46 crore at the domestic box office.
Now, the film has out of the theatres. But don't worry, it is going to be released digitally now.
The streaming partner of Mardaani 2 will be Amazon Prime Video. Digitally it will be released on 8th February 2020. It will also come on the television after 8th February 2020. Sony/Set Max will show the movie Mardaani 2.
The film is a crime-thriller based. In the movie, Shivani Shivaji Roy (Roy) is playing an IPS role. She went to Rajasthan to investigate the rape cases. She also faced a serial killer who is smart, young, and not easy to catch him.
Every critic of the Bollywood industry gave good reviews about the movie. The film got a 3.5/5 rating from Ronak Kotecha of Times Of India. Madhuri V of FilmiBeat gave a 3/5 rating. BookMyShow gave the 3 stars out of 5, and IMDb gave 8/10.