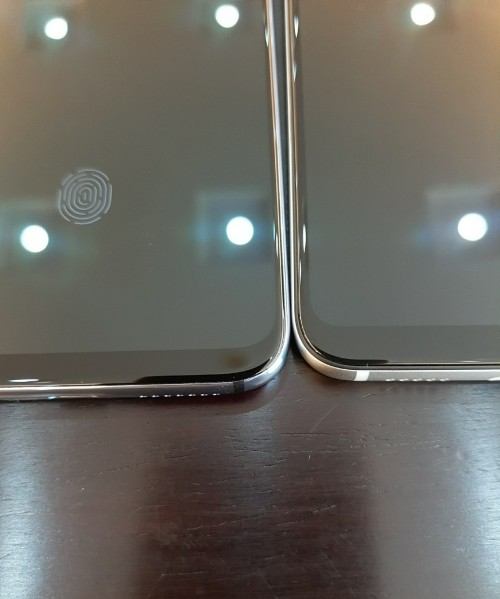 Meizu 16 which has not been a too much secret from the company because of its sudden images leak in Twitter has now become a much more authentic news for all. Although there were controversies regarding the authenticity of this mobile as it was being thought as an overhyped message, yet, the CEO of the company has still kept this news in its hyped wave which was proved after some more images leaked in Twitter.
If you have a look at the leaked image you can find two images of mobile phones side by side. Both the models are of the same company Meizu but with different variants. One is the big one and the other is the small one.
Now, what exactly proves that the hyped message is still on the wave? Well, first look at the left model which comes with a tad smaller chin. It shows a prompt where one has to put his fingerprint (In-display fingerprint sensor). This is a remarkable feature as this proves to be a symbol of extraordinary authenticity.
Now, the question is, whether all these reports are true or not; but it doesn't keep any doubt that if somehow these features turn true, Meizu 16 is going to be an interesting device with quite a low cost. So, are you waiting finger crossed for next two months?