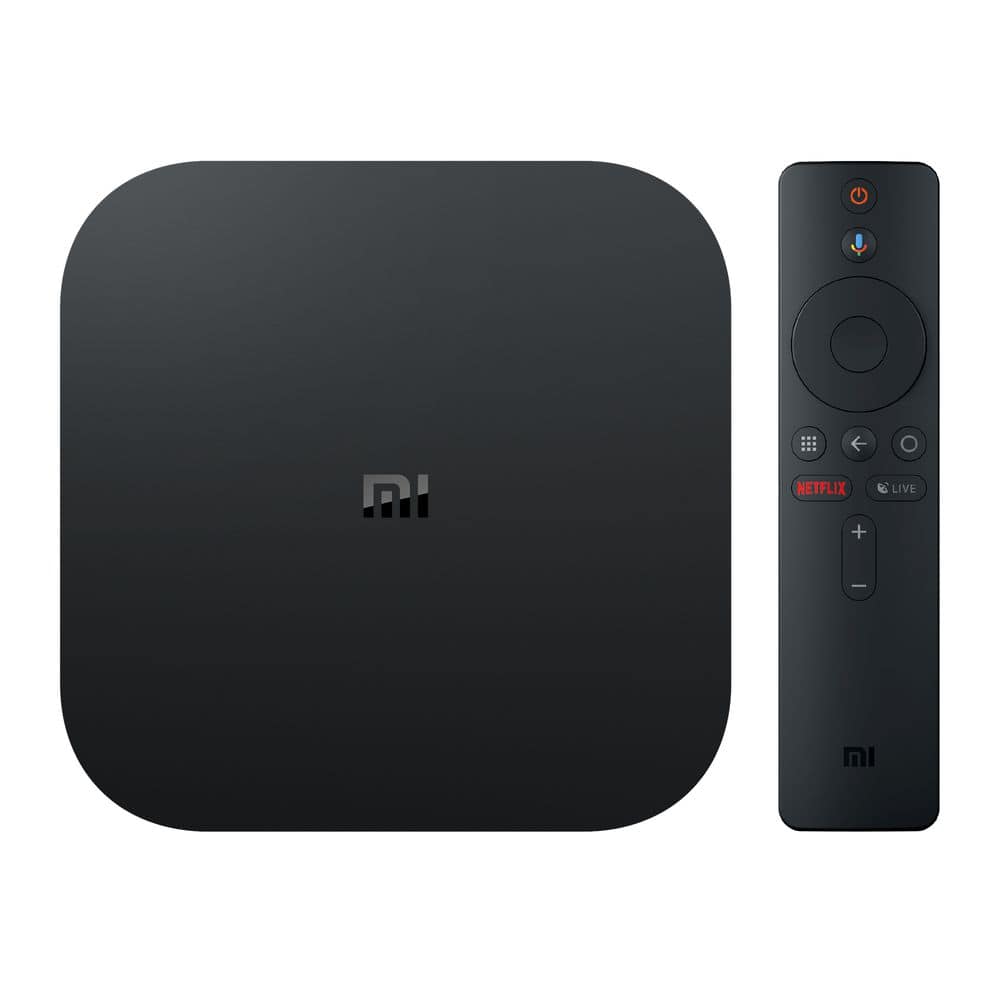 Xiaomi started updating its Mi Boxes and Android TVs with Android 9 Pie update. The company released the latest Android Pie 9 update for the Mi Box S and Mi TV 4 series, which are available only in selected countries.
Also, Mi Box 3 became quite popular during its release. It is available in many households all over the globe. So, here is a piece of good news for the users of Mi Box 3. Xiaomi is developing the Android 9 Pie firmware update for Mi Box 3 and will soon roll out.
The news on the release of Android 9 Pie update to Mi Box S surfaced online on the Facebook's Mi Box Android TV Users group.
The developers are now looking at the issues associated with Mi Box S concerning the Android 9 Pie update. The moderator also mentioned that the older generation of the Mi Box 3 would also receive the latest update through OTA.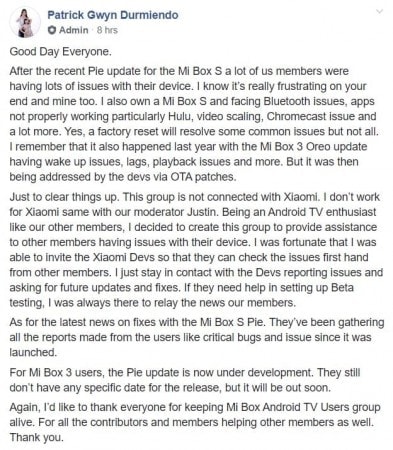 It is good news for not only the users of Mi Box 3 users but also Mi Box S users as the developers are going to fix the issues related to Android 9 Pie.
There is no information on when the update is going to arrive, but we can expect the beta version to come anytime soon. We might also receive the stable update directly if the bugs on the Mi Box S gets cleared.
To recall, last year, Mi Box 3 received the Android Oreo update. The forthcoming update will feature Android 9 Pie features such as reading and writing over USB, USB audio, new settings menu user interface (similar to other Pie devices), a screenshot shortcut, new UI for volume keys, and more.
Users can further enjoy all the latest entertainment and streaming services like HBO Now, Hulu, Showtime, YouTube, Spotify, and almost all the apps that you find on the Play Store. Additionally, Mi Box 3 will also support Amazon Prime, Netflix, and the newly joined Disney+ app.
The new features received by Mi Box S with the Android 9 Pie update include:
Reading and writing via USB

The new settings menu interface

Audio via USB

Special access for apps, such as overlap

Amazon Prime video as a system app

The new interface when pressing the volume button

Screenshot while holding on / off button pressed

Options to manually select audio formats, such as Dolby Digital Plus and AAC

Fixed frontal light automatically on/off after suspend.

Fixed system language change automatically

Integrated the latest GTVS