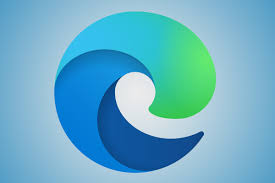 Microsoft Edge, based on Chromium, is finally out of its preview. It is now available for download on all supported versions of macOS and Windows.
Almost over a year after the Redmond company's announcement, the new development came. The company planned to part ways from the existing EdgeHTML browser engine. And it switched to the Chromium engine.
Microsoft provided a dedicated webpage to let eligible macOS and Windows users download the latest Edge version that is Edge 79 stable. In the following weeks, Windows 10 users will also start moving to the new Microsoft Edge.
The primary rollout of the latest Microsoft Edge would be limited to a "subset of Windows Insiders" in the Windows Release Preview ring. This will be helping Microsoft beta test the rollout approach for the masses.
However, the users who cannot wait to experience Chromium-based Microsoft Edge on their Mac machines and Windows, the webpage is open to let them directly download the new experience.
The company wrote in a blog post, "When you install Microsoft Edge on a Windows 10 device, it will replace the older version on your device. In some cases, you may be indicated to install some additional updates. Your passwords, favorites, and basic settings would automatically carry over to the new Microsoft Edge. Web apps that include those built on EdgeHTML and Microsoft Edge preview channels like Canary or Dev will continue to work without any interruption."
Last month, Microsoft spotted to plan to make the new Edge version progressively available via Automatic Updates for Windows 10 1709 and later builds. Microsoft Edge users both on iOS and Android will also receive the update automatically in the upcoming days.
The MS Edge based on Chromium would receive updates based on an around the six-week flow. The company also revealed that Edge users would proceed to receive the next major update via the Beta channel.
Besides, Microsoft Edge 80, set to join the Beta channel soon. And a stable update is expected to release by February.
Microsoft highlighted that the Chromium project received over 1,900 contributions across areas like accessibility and modern input, including speech, touch, and digital inking.
All the above contributions would improve the Web browsing experience on not only the new Edge browser but also on other browsers using the same engine such as Google Chrome.
The new MS Edge version comes with some features focused on privacy, including tracking prevention that is enabled by default to limit tracking through cookies and ads.
There is also a new tab page layout that will allow users to choose which types of news they wanted to see on their screen with a new tab.
Furthermore, Microsoft provided Internet Explorer mode, AAD support, 4K Web streaming, inking in PDF, Dolby audio, support for Chrome-based extensions, and Microsoft Search in Bing integration, among others.
In another blog post, Windows Corporate Vice President Joe Belfiore said, "Of course, the testing, innovation, and new features do not stop coming today. And this initial release is only the beginning."