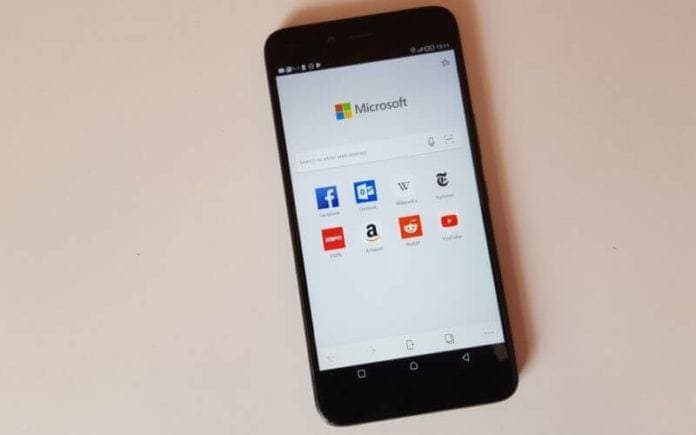 Microsoft seems not in the mood to relent after leaving the mobile business find one or do you know the way to impact the mobile technology and smartphone Industries across the globe. On 24th, Microsoft launched Edge in Beta for Android with features similar to Windows 10.
In order to remain relevant in the mobile technology, Microsoft has been improving its apps for Android and IOS. As an effort, it has launched Edge for both Android and IOS a few months ago. Now Operating System giant has updated its Edge with a Windows 10 Timeline feature.
The new Android beta of Edge is version 1.0.01726. This update integrates Edge with PC and other devices in order to create a browsing uniformity like Chrome and Firefox offers since ages. Once updated, users can view their mobile browsing history on laptop or desktop and vice versa. In order to enable this feature, one should go to Setting > Privacy > and should select "Share Your Browsing History" option.
As soon as you enable, the data starts syncing among all devices where one has the functional account. However, in order get all the aspects of the history synced, one requires Redstone 5 or RedStore 4.
Microsoft to introduce Windows 10 timeline future to all windows users with the release of Redstone 4 this month. The timeline feature can be seen in two different aspects, either you can view through the day or you can check hourly.
The update is yet to be found in Play Store, although it been rolled out in a phased manner. The Android devices are getting the notification for the update and all Beta devices would get the latest from Microsoft soon.
Meanwhile, speculations on next move of Microsoft is high. Although there is no specifics available, it is believed that the company may come up with more advanced apps that can really put up a great fight to Apple and Google in terms of productivity apps and tools that make the life easy for users.