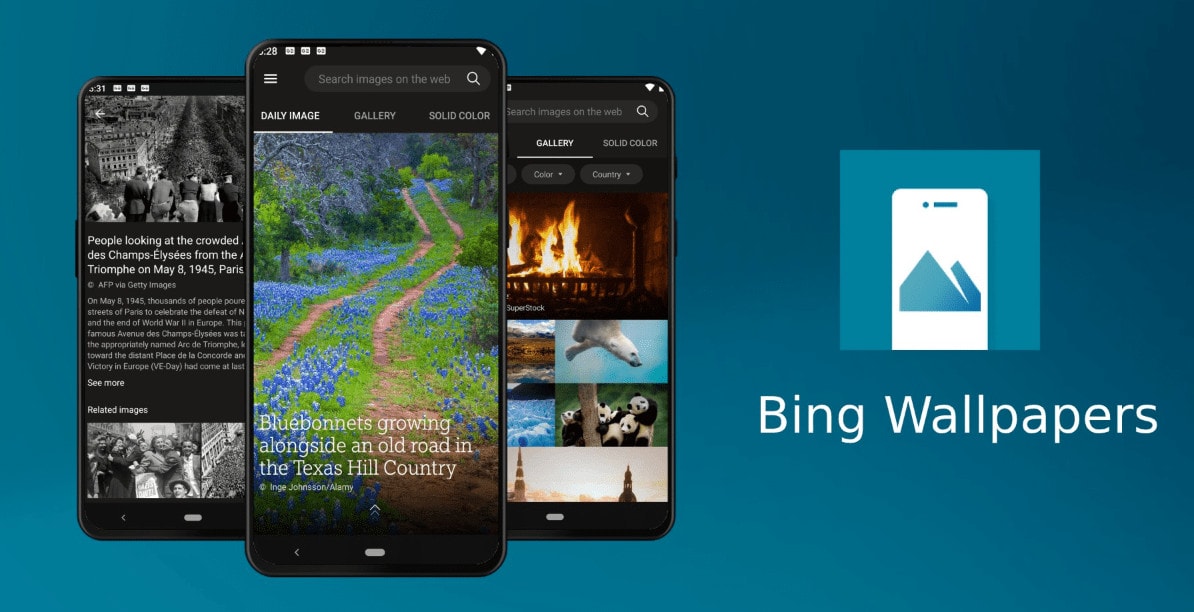 Microsoft recently dropped Bing's homepage wallpapers, through a brand new app called Bing Wallpapers to Android devices on Play Store. It brings wallpapers to your mobile phone on a daily basis. Whether Bing is hit-or-miss in terms of search bar results, one thing most users(including me) agree that the images it contains are stunning.\
The Bing Wallpapers are Stunning and Brilliant
The app promises to feature a collection of backgrounds with beautiful images from around the world, giving users some fantastic photos to check in every day on their device.
By default, the user's set of wallpapers can be chosen to set as your phone's wallpaper. The ability to change the pictures automatically every day is what makes Bing Wallpapers worth downloading, keeping your phone feel fresh and exciting for you when you look at it. Users have to find the everyday change option in the drawer before it's enabled. Moreover, they will need to permit the ability to update images using mobile data.
Apart from actually giving users beautiful images to use on the users' smartphones, the app also displays information on the photos in the background, which helps us to learn something new, besides making the phones look pretty.
The app is free to use, and it does not include any ads so that users need not worry about messing with their enjoyment with the images.
The one new complaint we see about Bing Wallpapers is the lack of a panoramic view of the pictures. Instead, the app crops the image and uses it on each page. Microsoft could address this in a future update, and it's not something that big that annoys everyone, but it is better to know before you download it.
You can download it from an APK file or from APK Mirror.