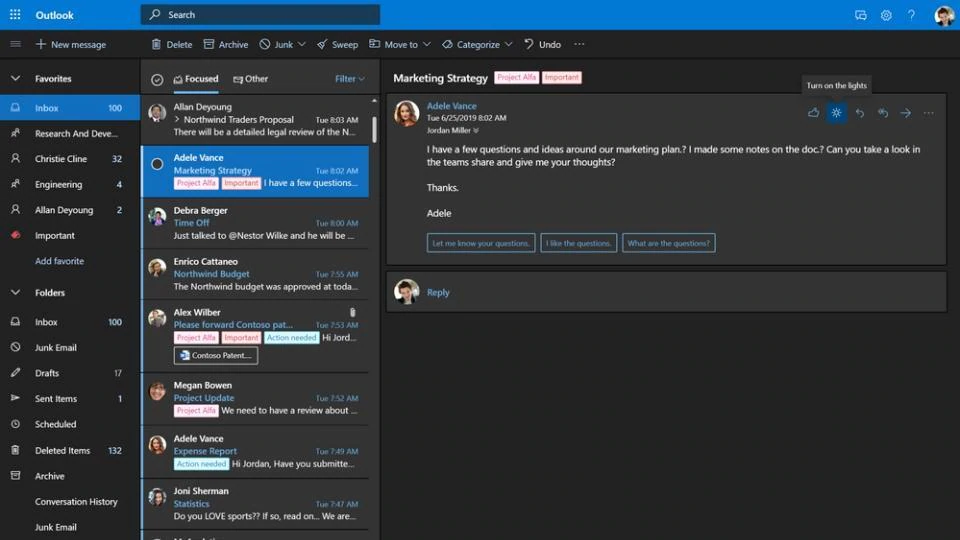 For all the ones who are using Outlook, Microsoft has bought in some new features for all the Outlook users. The features are similar to the features provided in Gmail. Other than this, Office 365 users will get to see some of the most productive features. A survey was conducted a few months back by Microsoft and feedback from users was analyzed efficiently. In response to the positive feedback, the new Outlook is all set for the users. According to the reports, there will be many productive features available for Outlook users. Microsoft has recently disclosed in a blog that the new features will be made available to several users globally.
Outlook users will get to experience the faster and latest version of Outlook. Thanks to the feedback that Microsoft has received as the new features are being implemented only because people wanted to see some changes in Outlook. The new feature includes assigning categories to the emails which is a common feature that is available in Gmail.
Along with this, a snooze feature has been added to new Outlook which will allow people to get a notification after some time which will, for example, be a reminder for the unread emails in the Outlook account. Furthermore, new Outlook will be added with features like emojis and GIFs which are often used by people nowadays. Also, Outlook users will be able to create groups and favorite contacts that they can access sometime later. An online meeting option is also added in the new version which is just a click away.
The new outlook experience can be taken later this month. There is an opt-in toggle option that will be removed for all the users later for the whole new experience of the new Outlook design.