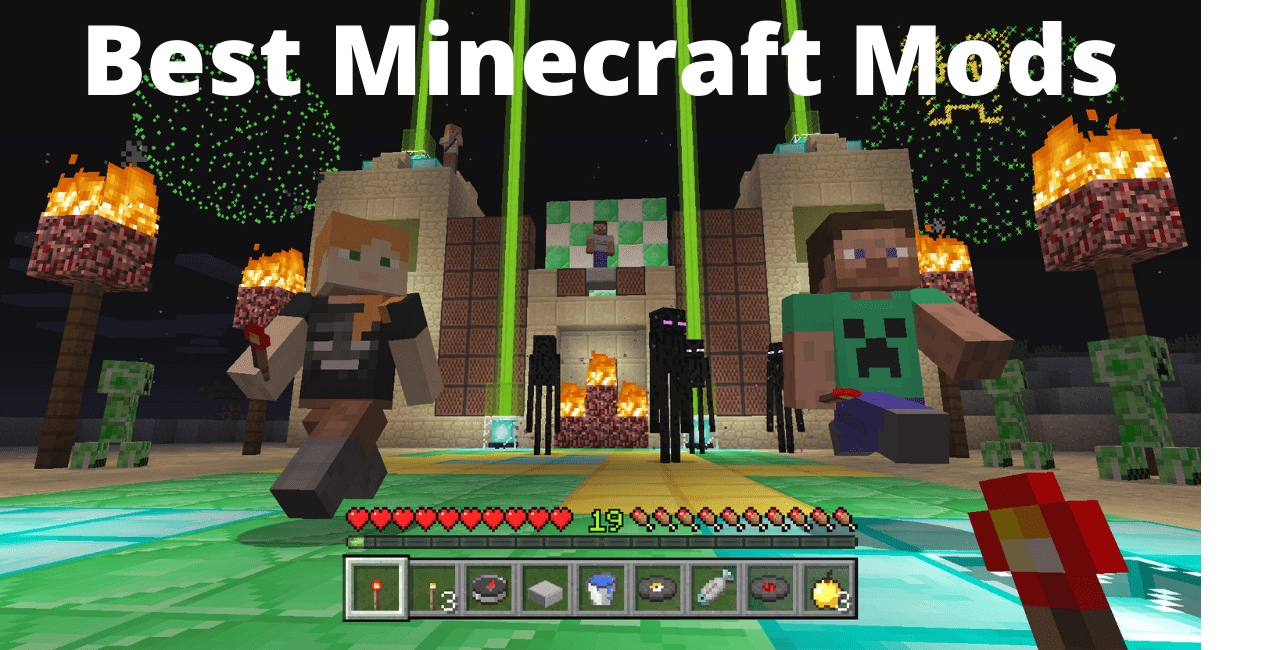 If the independent game Minecraft has established itself as one of the major titles of 2011, it is undoubtedly thanks to its originality and the freedom it offers players. Indeed, throughout its updates, the game has been equipped with more adventure-oriented elements. It is nonetheless a sandbox game in which creativity is essential. Without goals defined in advance, or almost, it is up to the player to decide what he wants to do with the tools made available to him by the developers to have as much fun as possible.
Thus, in addition to the many in-game possibilities, mods quickly appeared, abbreviations of modifications, files, or even software that add new features or modify the original content. Among the most famous mods in the gaming world, we can mention Counter-Strike, a complete modification of the no less renowned Half-Life, which has become a game in its own right. And if sometimes the developers make directly available development kits containing everything necessary to create mods, this has never been the case for Minecraft despite several plans from its creator Notch.
Fortunately, the game is coded in Java, programming aces, as well as neophytes. You can quickly know how to modify Minecraft. The immense community of the game has thus created hundreds or even thousands of mods, from the most straightforward adding a block or correcting a bug to the most advanced, which will have required several months of development. To install them, most of the time, you have to add files or folders to the game directory where all the data is stored. It is also often necessary to include "meta-mods" such as ModLoader or AudioMod, which simplify the work of modders by offering them more possibilities.
How to Install Minecraft Mods?
Downloading Minecraft Mods is not as simple as hitting the downloading button and giving the permissions. Every mod has its specifications, and you might even be required to downgrade your game's version to be compatible with the mod's version.
MultiMC is a software that is a free and open-source launcher for the Minecraft game. It helps you in managing mod installs on a simple interface. However, if you are still floundering under the pressure of incompatible downloads, you can go to the Twitch Desktop app. Go through the installation guides about different mods. Everything you need to do is click the 'Minecraft' tab and select 'Browse All Modpacks.' Enter the name of the mod you are willing to download. You should have a fairly good computer to run Minecraft with all these mods.
Here is the list of Minecraft Mods for that extra oomph in your gaming!
Best Minecraft Mods For 2021
It is the advanced map guiding you throughout the entire gameplay. This map is superior to the traditional Minecraft one. Furthermore, it helps you in planning the route by providing you with correct directions. A bird's eye view can be seen on the top right corner. It will let you put in the right direction with the indicator. It is a great mod to install so that you will not slip off the radar. 
Twilight Forest is the right modification for you if you like a forest background. You can find spectacular trees and giant mushrooms and need to escape monsters while finding the treasure chests.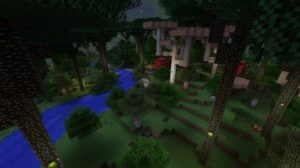 As you move ahead, you will find mazes, dungeons, hills, glaciers, and much more. Your purpose here is to create a portal that can be done by making a shallow pool, surrounded it with natural stuff, and tossing a diamond in the water pool by hitting the 'Q' key.
It is a Minecraft mod that will allow you to make a lot of customizations. Carpenter's blocks offer you slopes, beds, flower pots, fences, doors, buttons, torches, and lots more. These can be further customized to any texture of a block. Using this Minecraft mod, you can enhance your base in many ways, which will be really interesting to look at.
Optifine is designed for a gamer who seeks much more. This Minecraft mod works by intensifying the gameplay's visual elements and providing them with a better depth. Also, if too many lags and interruptions deform your gaming experience, you must try Optifine for seamless gameplay. This mod brings support for FPS boost, smooth lightning, HD Textures, and more that add up to the zing of playing. On using it, you will find it to be the best you can ever have.
Most of the Minecraft mods will promise you with some are offering gadgets, action, and automation. But Botania brings flowers and adds a novel feel to your base. However, there is nothing regular about these flowers. The best these flowers can do is feeding animals and healing them. Also, apart from decorating, these flowers let you build a magical portal as an entry to the world of elves. If you are wondering what is more with Botania, you should try it without wasting any time.
Bacteria are destructive. And even inside Minecraft, they have similar instincts. But for a change, they've been made a bit creative as well. This mod lets you cultivate different bacteria forms and put the colonies to various purposes – both destructive and creative. You can either set them loose in your opponent's world or place them thoughtfully over yours to create structures. If you can master them well and count their spread, this mod is a test to try out. Or else, you can land in serious trouble while experimenting with them in your own base.
The powers of magic and witchcraft are very ambiguous. Follow them up with Thaumcraft. This mod will turn you into a sorcerer, where you give a magical touch to the physical objects and mold them into their powerful and interesting forms. In the course, you create other spellbinding elements, too, such as golems, wands, altars, and more. You will surely love this mod for the kind of tricks it offers. However, if you need more spells, you need to solve a puzzle game and prove yourself a deserving player to have these new powers.
Dungeons are beautiful. And this artistic mod brings you plenty of dungeons to Minecraft for much advanced and immersive gameplay. With the addition of a cool dungeon, the game's monotony is relegated, and you experience some top-notch exploration as if you are playing Zelda. Also, inside these beautiful yet creepy dungeons, you find lots of chests filled with goodies. These help you in various aspects throughout your journey. If you have been a fan of dungeons, this mod is certainly your pick.
The gameplay of the Sky Factory runs high. The base is not a regular one but ladled with killer machines, giant solar panels, and nuclear reactors. It is total fun to explore the new things you can make with the resources available and do various things. You get complete automation and high tech aesthetic mods to create a supreme range of supplies to toss death, which looked inevitable when you had nothing.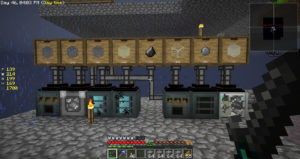 If you have a love for high-octane action, Sky Factory 3 is the right choice. The challenging version of the map is known as Sky Factory Challenges, where you have to catch certain milestones as soon as possible.
Bibliocraft offers typical Minecraft architecture. You get to see some great looking blocks with different capabilities. This Minecraft mod will make your structures special, robust and enhance them differently. To put it rather simply, Bibliocraft is all about spicing things up by providing you a bunch of blocks, which are way more useful than those you generally find while roaming across the world.
If you love coding, Computer Crafts is one of the best Minecraft mods that will get you a rush. Turn your Minecraft into a mini digital revolution while equipping it with programmable computers and turtles. These are controllable via the codes you build. You can meet endless possibilities with this mod. All you need to do is apply your automation and computing skills right. Then, think about creating password-protected doors, private chatrooms, and video games, among so many other amazing things.
Waila stands for 'What Am I Looking At.' It is a Minecraft mod that brings many conveniences when identifying what mod an item is coming from. It is convenient when you have multiple mods. You need to point the crosshair at a block, and it will tell you what it is and which mod it belongs to. Waila is a great way of identifying things and bring them to their right uses. It can also help you know the block's state, which is quite an amazing thing since you will be well-acquainted with the type and quantity of resources you have.
Biomes O'Plenty is a favorite among Minecraft mods that will take you to far-away lands and beyond. The mod adds more than 80 new worlds, both biomes, and sub-biomes, to explore for you and perks up your gameplay to a different level altogether. It also brings some nice improvements to other gaming elements, like tools, armor, food, animals, natural backdrops, and pretty much everything those default worlds are not equipped with. Overall, this is a cool mod for Minecraft to try out.
The experience of playing this mod will not be different. You will find yourself on a deserted land as a sole survivor, deprived of all life-critical resources. You aim to seek survival by battling heat waves, hunger, and hot-head zombies. Things will be very challenging, but you will win more lives if you successfully establish robust, smart defenses.
Inventory Tweaks is an interface Minecraft mod. It simplifies the management of inventory for you, both in the single-player and multiplayer modes. It works by automatically replacing the tools, which are damaged, broken, or not fit enough to stand the foe attacks. In just a single click, your inventory is replaced with new, durable tools, and you are provided with what all you need to raise an unbeatable world. Also, this mod for Minecraft provides a lot of easy customizations. You get shortcuts and many extras to sort out your items and customize the inventory just the way you like.
If you have a fondness for farming and breeding, Forestry is a perfect Minecraft mod to install. As the name itself suggests, the mod brings in an interesting scenario where you play a farmer role, taking agriculture and breeding full-time. You get many tools, machines, and blocks to do the tasks, particularly cross-breeding of bees by applying genetic formulas, to create a full-fledged range of resources for you.
Dig, Build, Survive, Repeat. That is the gist of the Minecraft game. During the gameplay, you usually find yourself digging worlds to build structures, and this is where the Caterpillar mod makes all the difference you need. It provides you with an automated tunneling machine, using which you can dig in easily and rapidly while freeing yourself from the virtual grind. Since a key aspect of the game is smartly managed, you can explore more, put up great fights, vanquish enemies, and further invest more in strengthening your base. The machine is a standard one with an upgradable drill head. You get extra heads made of different materials, and each material has a set of advantages that makes digging easier than ever as you move to other tunnels and blocks.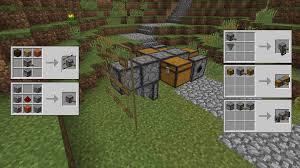 The above-provided mods are the top in the list of mods for Minecraft. On applying them to your game, you can feel like you are playing a new game everyday. They make noteworthy changes to your game, and they save the charm of the game.