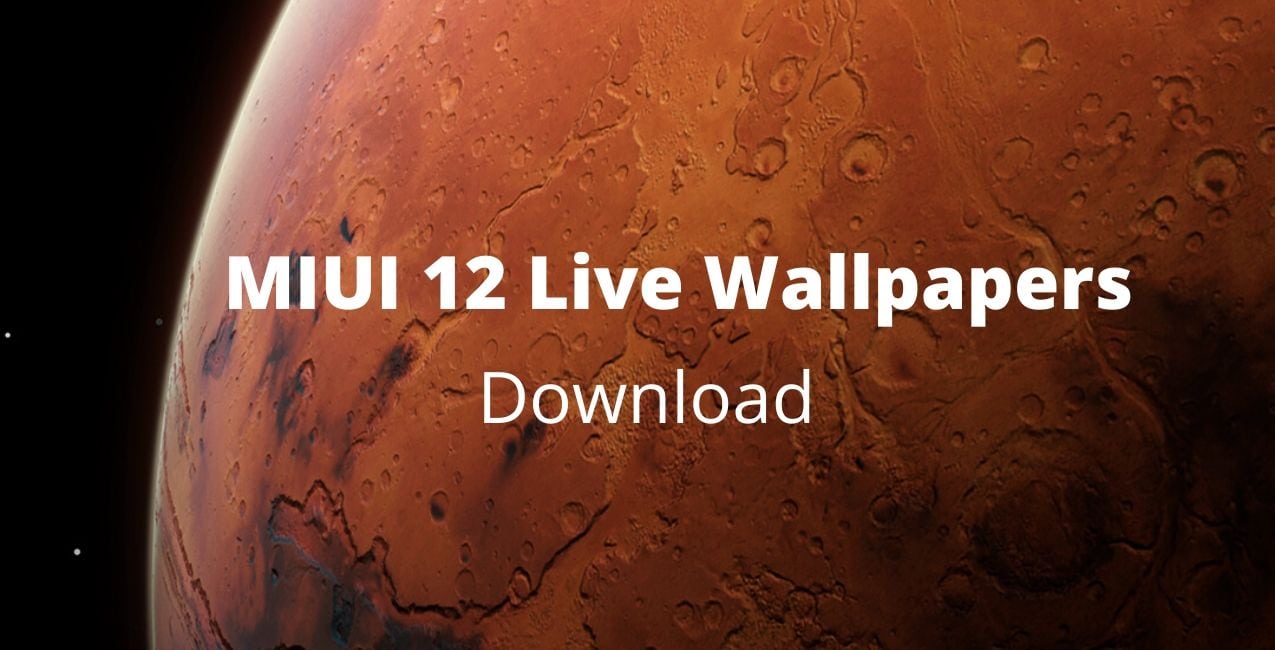 Here is another good news for non-Xiaomi users. Earlier, we have got the latest MIUI 12 live wallpapers only for Xiaomi brand users. But, now these are available for other devices too. These wallpapers are extracted from the Mi 9T Pro / Redmi K20 Pro MIUI 12 firmware. You can download the wallpapers from the download link provided at the end of this article.
Xiaomi officially announced MIUI 12 on the launch event of Mi 10 Youth in China. MIUI 12 included a bunch of health and privacy features, animations, new interfaces, etc. along with wallpapers.
XDA Recognized Contributor linuxct, successfully managed to port the Super-Earth, and Super Mars live wallpapers to other devices. So, now you can download the MIUI 12 wallpapers for the devices running on Android 8 Oreo and later.
Download MIUI 12 Live Wallpapers
You can download MIUI 12 Live Wallpapers from the download link provided below. You can pick them on your device from the stock wallpaper picker, and if you can't see them on the stock wallpaper picker, then you will have to download Google Wallpaper App from the Play store.
However, there are some limitations when you use this modified APKs. According to linuxct, because of the limitations with signatures, the small planet in the Always-on Display will not be possible. However, the animations still perform transitioning from a small preview of the planet into a close up when you first turn on the screen and then to the fully zoomed-in view when you unlock it. So, he included a custom code in the APKs that will tell the wallpaper to go into AOD when the screen is turned off, then transition to the lockscreen state while the screen is turned on, and finally transition to desktop mode as soon as the device is unlocked.
MIUI 12 Live Wallpapers – Download
This download link includes Super-Earth live wallpapers along with a fix for the Super Mars live wallpaper and also two new live wallpapers, including Forest and Glacier.