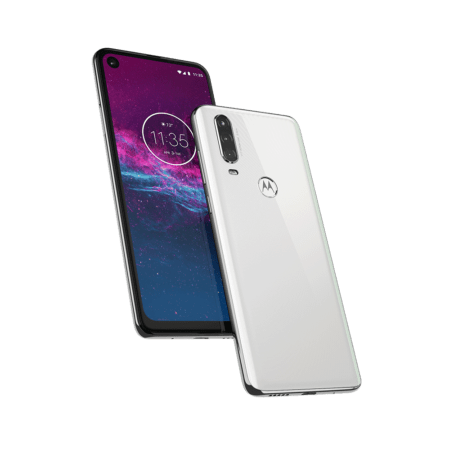 Motorola started rolling out Android 10 update to its Moto One Vision on January 6, 2020. A day after this, the company began to roll out Android 10 update to its another Android One model, Motorola One Action in Brazil.
Brazil, the Soccer crazy nation, will be the first country for Motorola to launch its updates. Of all the updates, the Software updates for Motorola devices will come mostly from here. It may be because Brazil is the company's biggest market.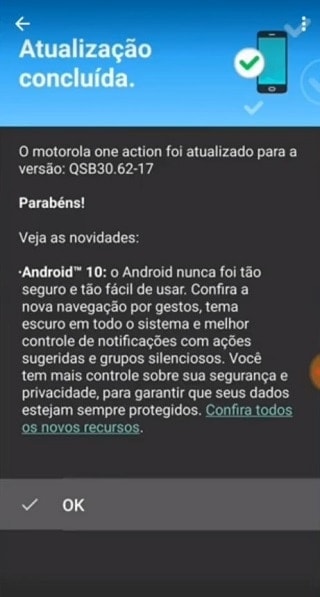 The preference of Motorola for Brazil regarding the updates may not change for some time. The update for Moto One Vision was launched in Brazil and was limited to it. Now the Android 10 update for Motorola One Action is first released in Brazil.
The update for the OS has the version QSB30.62-17 and is about 1.2 GB of size. You may need a stable WiFi connection to download and install the update.
New Features included in the Android 10 Update for Motorola One Action
New gestures for navigation, improved control over notifications, and system-wide dark theme are some of the features in the latest Motorola One Action Android 10 update. More control over Privacy and Security also comes with this update.
Moto One Vision packs the latest Security patch of January 2020. Whereas, Moto One Action comes with an older security patch of December 2019. It may be hard to find out the difference as we – the users will be busy in understanding the new OS.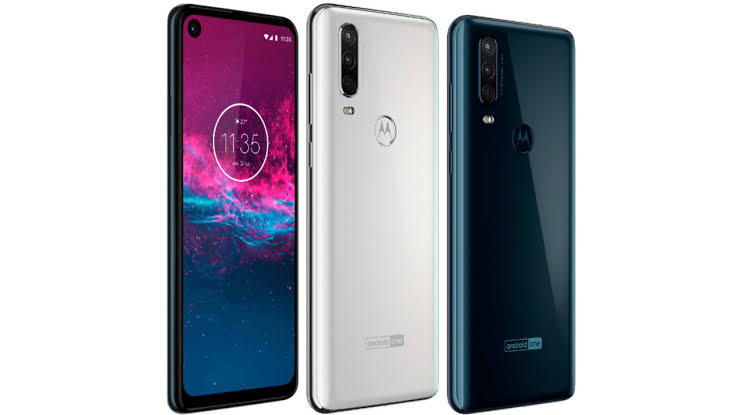 Other than Brazil, it may take a few weeks for Motorola to release the update for One Action. We expect Motorola releases the update very soon to other markets as well.
If you have got the latest update, do let us know the update's working condition regarding the bugs, crashes, etc. We will notify you if anything relevant comes to us about the update's release date and others in the markets worldwide.