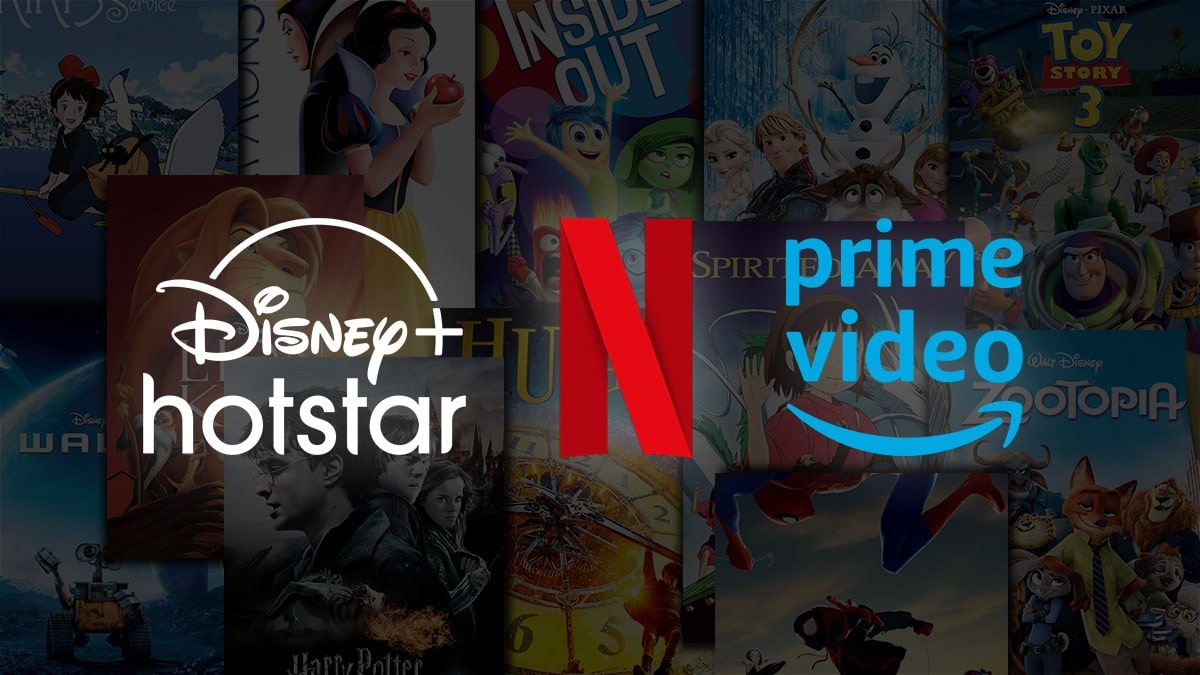 Being in a home lockdown and living in self-isolation will take a toll on your mental well being. Luckily OTT platforms have been coming up with movies and shows on online streaming platforms like Netflix, Disney+Hotstar, Amazon Prime Video releasing this week. Here we have recommended the most-awaited, latest, and upcoming shows & movies of the week that you can start to binge on as soon as they are released.
Here are the ten best shows & movies on Netflix, Prime Video, and Disney+ Hotstar.
1.NEVER HAVE I EVER – NETFLIX
The Netflix series —Never Have I Ever— has been co-created by Mindy Kaling. Mindy Kaling, Maitreyi Ramakrishnan, and Poorna Jagannathan are playing the lead roles in the film. This series will be exciting as Mindy is a first-generation Indian-America teenager who is about to enter her sophomore year and how she navigated her life. This series is everything from social politics and high fashion to culture clash.
Watch Never Have I Ever here.
Release Date: April 27, 2020
2.A SECRET LOVE – NETFLIX
Ryan Murphy and Chris Bolan's documentary —A Secret Love— is a portrait of two lesbians. The documentary tells us the story of two elderly women, Pat and Terry, who hid their relationship for the past 65 years. They defy gender stereotypes to exit the closet to show their face to the world at last. However, the hardships faced by the duo, paired with their unique love story, will leave the viewer with a bitter-sweet experience.
Release Date: April 29, 2020
3.HOLLYWOOD – NETFLIX
Hollywood— may be the most awaited title among all the movies and shows on Netflix. In a post -World War II backdrop, the series spotlights aspiring filmmakers and actors who aspire to make a big hit in the Hollywood industry. Through each character, the show gives you an idea of the unfair systems and biases across race, sexuality, and gender that continue until this day by lifting the gilded curtain on Hollywood's Golden Age.
Release Date: May 1, 2020.
4.DANGEROUS LIES – NETFLIX
Dangerous Lies is an original series that joins the list of new movies on Netflix from April 30. Presenting Camila Mendes of Riverdale fame in the lead, it shows her taking up a job as a caretaker for a wealthy older man in his Chicago estate. The two get close, but when he passes away and names her as his sole successor, she and her husband are thrown into a world of deception, lies, and murder. If you are a fan of thrillers, then this one is worth watching.
Release Date: April 30, 2020
5.MEDICI (SEASON 3) – NETFLIX
If you are interested in historical dramas, Medici should be among the movies and shows on Netflix that you should see this week. It tells the story of Italy's Medici family, which was known as —the bankers of the Pope during Renaissance Florence. Each season follows the events of a specific moment in history and aims to explore the political and artistic landscape of Renaissance Italy. This time, the focus point is their scuffle with the ambitious Girolamo Riario.
You can watch the Medici previous seasons here.
Release Date: May 1, 2020
6.THAPPAD – AMAZON PRIME VIDEO
The latest Bollywood movie Thappad is going to stream on Amazon Prime Video. The film tells a true story that is generally seen in Indian couples. Taapsee played as a woman who stood up against her husband for a slap he hit her. Since the movie was released around the time of lockdown, there is a chance that you have missed in theaters. Now, here is a chance to watch it on Amazon prime Video.
Release Date: May 1, 2020
7.UPLOAD – AMAZON PRIME VIDEO
The award-winning writer, Greg Daniels of Parks and Recreation and The Office, has now come up with a sci-fi comedy series. How would life be with automated grocery stores and three-dimensional food printers?. In a technologically-advanced future, a dose of comic relief is what sounds like a highly binge-worthy watch right now. The series is about a person who programs to choose his after-life and uploads to take a look at his after-life. This is a must-watch to have a laugh and watch how technology has changed us.
Release Date: May 1, 2020
8.AB AANI CD – AMAZON PRIME VIDEO
Amitabh Bachchan's Marathi debut (cameo appearance) in AB AANI CD was on silver screens for just one-day before cinema halls were shut in March because of the coronavirus pandemic. This Marathi film team, which features Vikram Gokhale, Subhodh Bhave, and produced by Akshay Bardapurkar, has now agreed to release the movie on Amazon Prime Video, in view of the extension of lockdown.
Release Date: May 1, 2020
9.HOMELAND SEASON 8 – DISNEY+ HOTSTAR
This Homeland thriller series is finally going to end with its Season 8. Disney+ Hotstar will be streaming new episodes from the finale the same time it releases in the United States. The final season of Homeland will have 12 episodes in total. In the final series, Carrie Mathison is shown to be still recovering from her Russian Imprisonment. While the National Security Advisor to the President, Saul, wants to take her to Afghanistan. Nimrat Kaur, who portrays the role of Tasneem Qureshi, can also be seen in the upcoming season.
Click here to watch Homeland.
Release Date: On-going (New episodes to release every Monday)
10. PENNY DREADFUL: CITY OF ANGELS – DISNEY+ HOTSTAR
Penny Dreadful can be real horror sometimes and can sometimes give you the real jeepers creepers. This series is one of the classics from the horror genre. A simple story that involves tracking down the killer takes the worst turn when the killer itself is not a human but something more than human. Penny Dreadful could be a series that you can't stop watching this weekend once you've started.
You can watch Penny Dreadful by clicking here.
Release Date: April 27, 2020
We have mentioned only some that are considered as the best releases this week on these online streaming platforms. So, what are you waiting for? Grab your devices and start streaming your favorite shows or movies on these platforms. Make a comment below if we have missed any show/movie considered best that release this week.