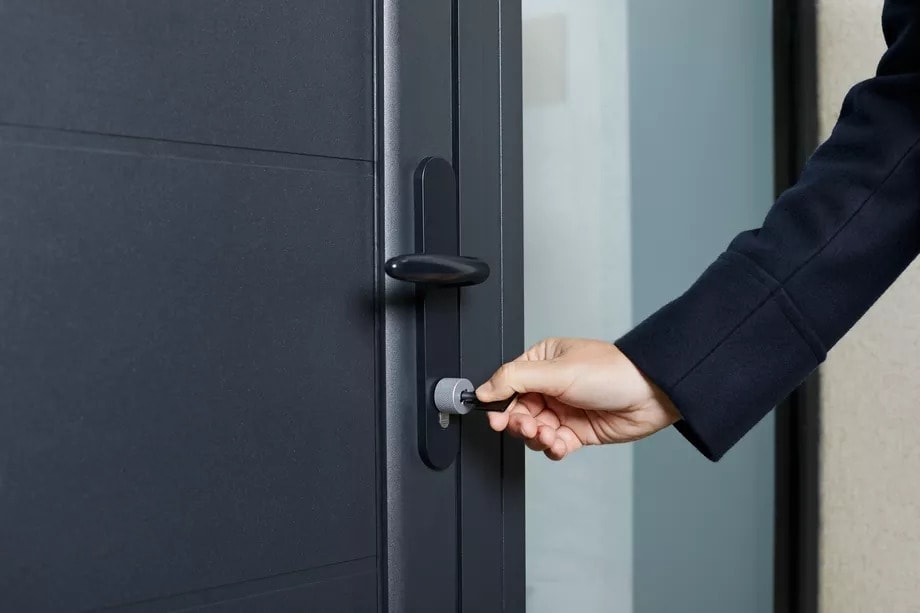 Netatmo now added a smart door lock to its smart home appliances. This new smart door lock and the keys are compatible with Apple's Homekit standard. The smart door lock comes with three physical keys that use NFC technology to securely and instantly unlock the door mechanism when the keys are inserted into the lock. If you don't have the smart key with you, you can also open the door with the Netatmo security app, the one used to manage the smart smoke alarm, and the cameras.
You can add extra NFC keys to the lock, or you can also deactivate lost or stolen keys. You can configure the same NFC key to unlock multiple Netatmo smart door locks either in the same house or at different locations. As you insert the key into the lock, you have to rotate it manually, just like the physical lock, to remove the deadbolt. There is no remote to lock/unlock the smart lock, which could be a deal-breaker for many people.
Netatmo claims a two-year battery life with just four AAA batteries, as it has no motorized unit to rotate the deadbolt. A Micro USB jack can also be used to power the door lock mechanism in case you forgot to replace the dead batteries even after the low battery alerts and warnings in the security app.
If you are not at home and some of your guests come home, then you can invite them to lock/unlock the door through e-mail, SMS, or even WhatsApp. They include a link to Netatmo's Guest app, which is a stripped-down version of the regular Netatmo's security app. The access given can also be withdrawn by the owner at his/her discretion. The smart door lock is fitted with an accelerometer to detect the vibrations when someone is trying to tamper with the door.
Netatmo doesn't have any plans for the US version but, it is planning to launch in the European market by the end of 2020. It replaces the existing Cylinder locks and can be adapted to the thickness of the doors. It communicates over Bluetooth and not WiFi with the HomeKit hub, and all of the security operations can be stored and processed on the device locally.
The price is not yet confirmed, but it may range between €350 and €400, which include the smart lock, three keys, and do-it-yourself installation tools. If you want three more NFC enabled keys, you need to pay an extra €100. Netatmo's lock does not require a monthly subscription to operate, nor it needs Netatmo hub to be installed on your home network.