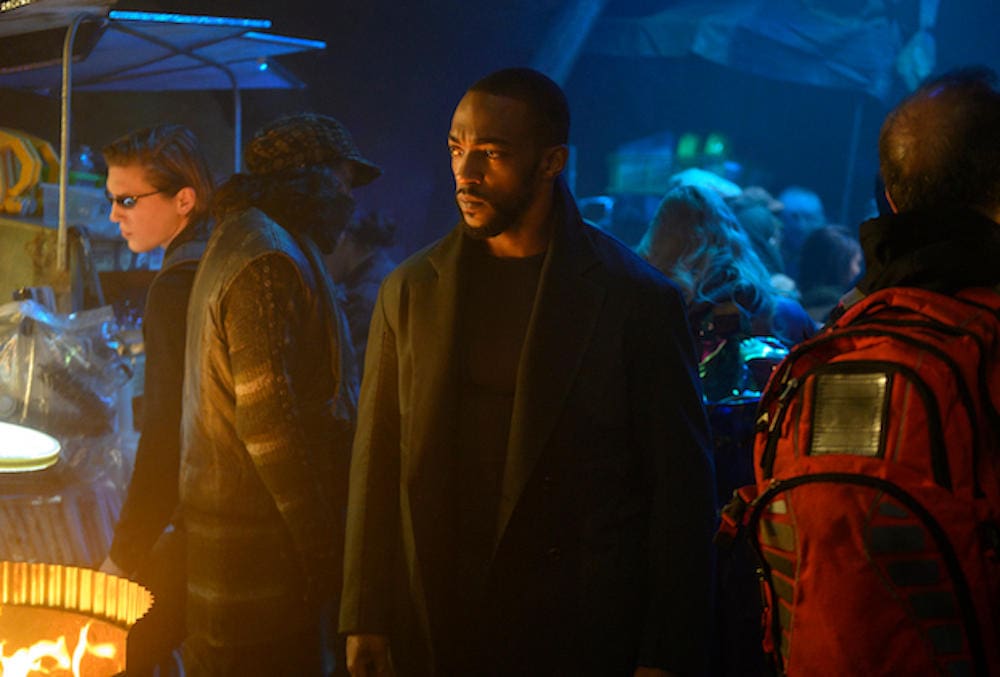 It's a long time when season one of Altered Carbon streamed on Netflix. Viewers might forget what was in Season 1. About the story with a twisting murder mystery, sci-fi terms, and a lot of characters who switch their bodies. A character Takeshi Kovacs has a long history, a lot of cool abilities, and some detective skills.
There are a lot of dense sci-fi material that a Netflix viewer has to be familiar with to appreciate Altered Carbon's future world. It has artificially intelligent hotels to technology, which makes some people constant. Altered Carbon is a confusing terminology, which makes it tough to follow the story if a viewer is not upon their concepts.
From the concept of stacks and sleeves, and then the vast murder mystery and the lengthy political history of the world, all from Altered Carbon is here for viewers. The viewer has to know everything about Altered Carbon Season 1 before Season 2.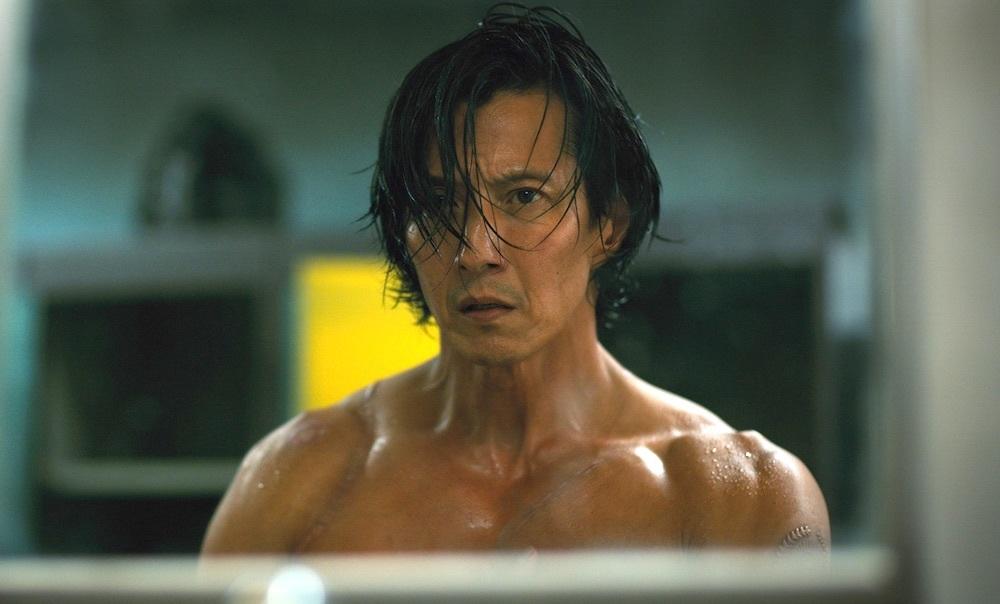 Stacks And Sleeves
The important thing viewers have to understand about the world of Altered Carbon is the concept of stacks and sleeves. In the far future, humanity has introduced technology that allows for effective immortality by the use of cortical stacks that looks like hard drives, and it stores consciousness. When they turn into one year old, then every person has a stack installed in their brain, and their consciousness stores on it. So, it means instead of being the combination of your mind and your body, you are your stack. Everything which makes you who you are is in the stack. Your body might die, but if the stack survives, then you survive.
Stacks can be transplanted between bodies that allow you to go on living even if your original body dies. In Altered Carbon, bodies are informally called as sleeves to highlight how much interchangeable they are. In most of the cases, you can survive the loss of a sleeve if your stack is not harmed. If you want to kill someone, then you can destroy their stack.
Some of the people in Altered Carbon are so rich that they can quickly transfer their consciousness in other computers, sometimes in orbital satellites, such as backing up a hard drive. In Season 1, Laurens Bancroft was murdered, and his stack was destroyed. But, he survived the incident as he'd backed up his consciousness in a satellite, which allows him to download into a new stack and go on living. Double sleeving is a concept in which a person copies their consciousness into two stacks, with each one in a sleeve. And it means that they make a copy of themselves. Double stacking is illegal, but people are not stopping by doing it.
There are many questions such as if a stack is moved to a new sleeve after death, then the new person is you, or just a copy? And where is the idea of a soul factor in? These are all stuff that people in Altered Carbon deal with, and there are no clear answers.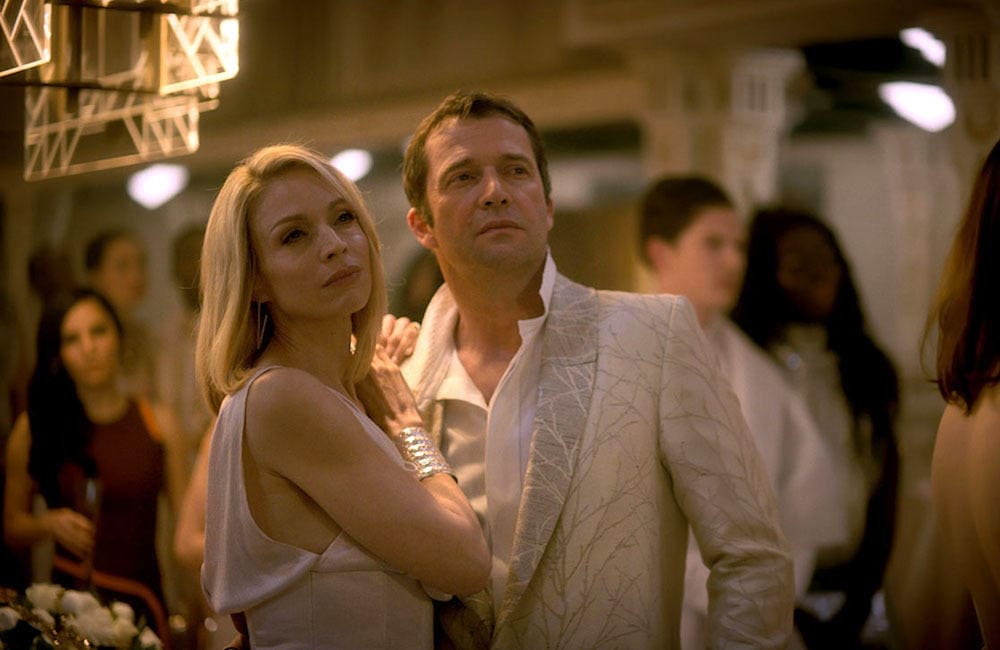 "Meths" And The Rich Versus The Poor
There's another twist when it comes to stacks and sleeves: money. One might assume that everyone has access to technology, which gives them access to be constant, not everyone can afford it. The haves in the world of Altered Carbon are usually called Meths after an extremely long-lived biblical figure Methuselah. The Meths are rich people who can afford things like satellite backups for their stacks and clones of their original bodies for the additional sleeves.
But things are tougher for poor people. If they can't afford a nice new sleeve, then they might find themself tossed into the random body that the government has lying around. And it leads to some trying situations as people wind up in sleeves that don't fit into their personalities. If no suitable sleeve is good or if your family can't spring for one, then your stack may also get placed in cold storage, where it will sit indefinitely till someone finds an excuse to "spin it up" or reactivate and re-sleeve it. The same thing happened to Takeshi Kovacs in Season 1. In that, Takeshi was left in cold storage for decades until Laurens Bancroft decided to spin him to solve Bancroft's murder case.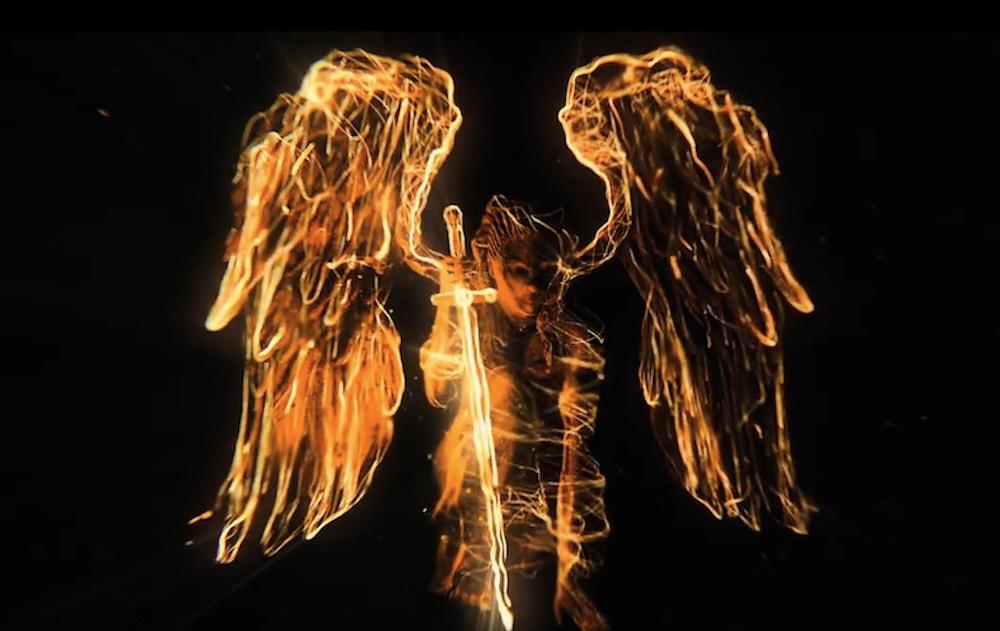 The Elders
In Altered Carbon Season 1 vision of our future, humanity has expanded around several other planets to creating technology that allows for an effective eternal life. A lot of advancement has been made possible by the discovery of artifacts which were left behind by the Elders, an ancient alien race that colonized most of the galaxy, but has mysteriously vanished.
The discovery of stuff left behind by the Elders gave humanity access to a special new metal known as alloy, which leads to the creation of critical stacks. The Elders also have a lot of informations about habitable worlds and interstellar travel, which helps humanity to spread to other planets. You can occasionally see artifacts and other things left-back by the Elders on planets like Harlan's World, and they seem to continue to be significant to Altered Carbon's story in ways we haven't necessarily seen yet.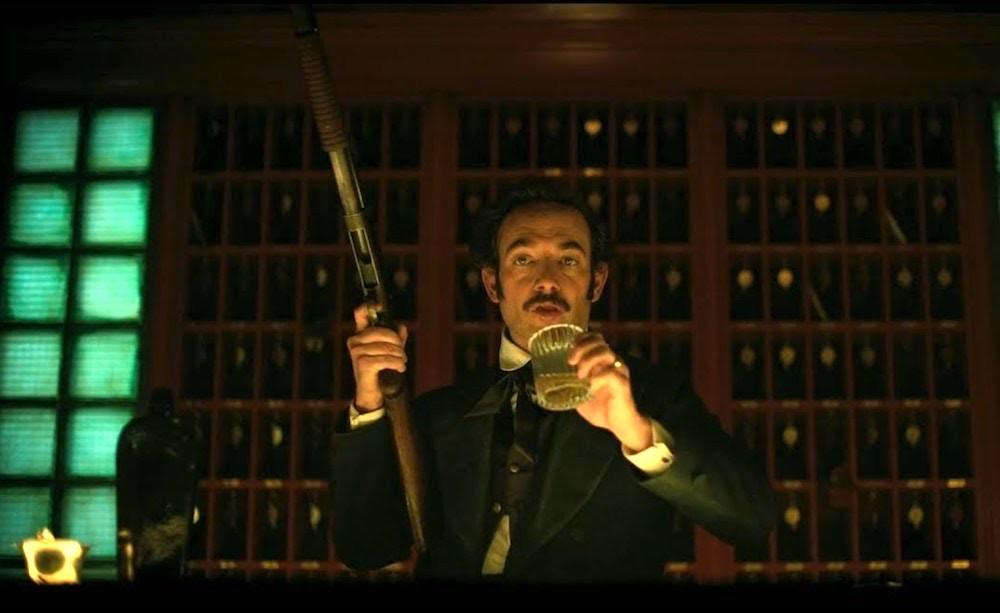 AI
Artificial intelligence is a big part of society in Altered Carbon. The AI in Season 1 is Poe, the proprietor of The Raven hotel and a sidekick for Takeshi. There are a lot of AIs who own and operate automated hotels, but when they were once a trend, then they fall out of favor with humans because AIs tend to be creepy and clingy. In Season 1 there are few scenes where Poe is hanging out in virtual spaces with other hotels of AIs. And where it revealed that most think of human beings as disgusting and inferior. Poe stands apart from those guys–he instead seems to like humans and find them attractive.
Virtual spaces exist for humans to visit and thanks to interfaces between computers and stacks. In Season 1, we see Poe work in VR to help Lizzie. Lizzie is a woman who was attacked and traumatized, and whose father Vernon keeps her in a VR construct to keep her alive after her stack was damaged.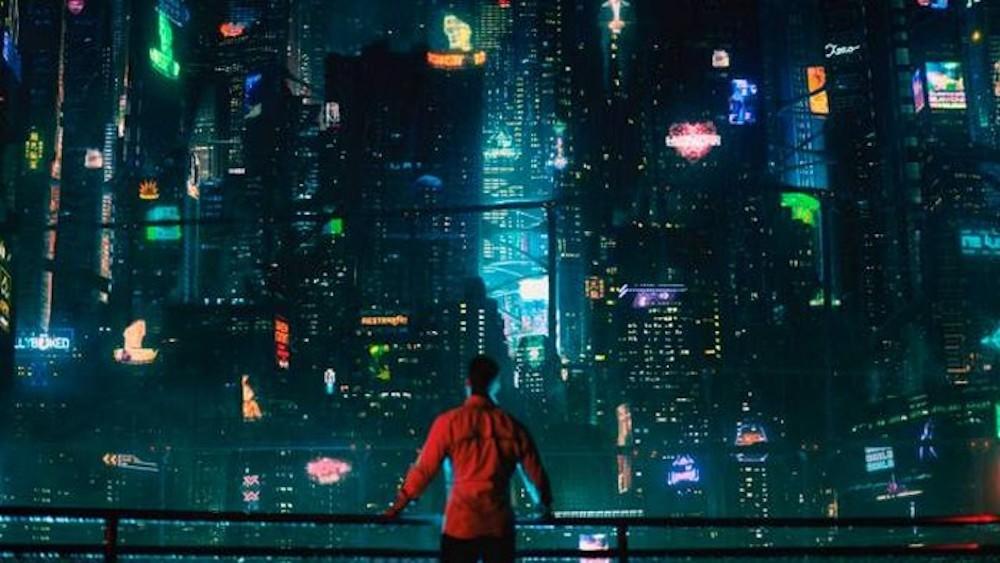 Galactic Society
Humanity has spread out over a whole bunch of colonized worlds by the time we reach the future of Altered Carbon. It is creating an empire that reaches about 100 lightyears in all directions around Earth. In Altered Carbon Season 1, viewers saw some of the colonized planets, including Harlan's World, where Takeshi and the Envoys had set up their shop. All the human worlds were governed by the United Nations Interstellar Protectorate, a large government agency that succeeded in the United Nations. The Envoys fight against the Protectorate in the flashbacks viewers saw in Season 1, intending to eliminate the use of cortical stacks.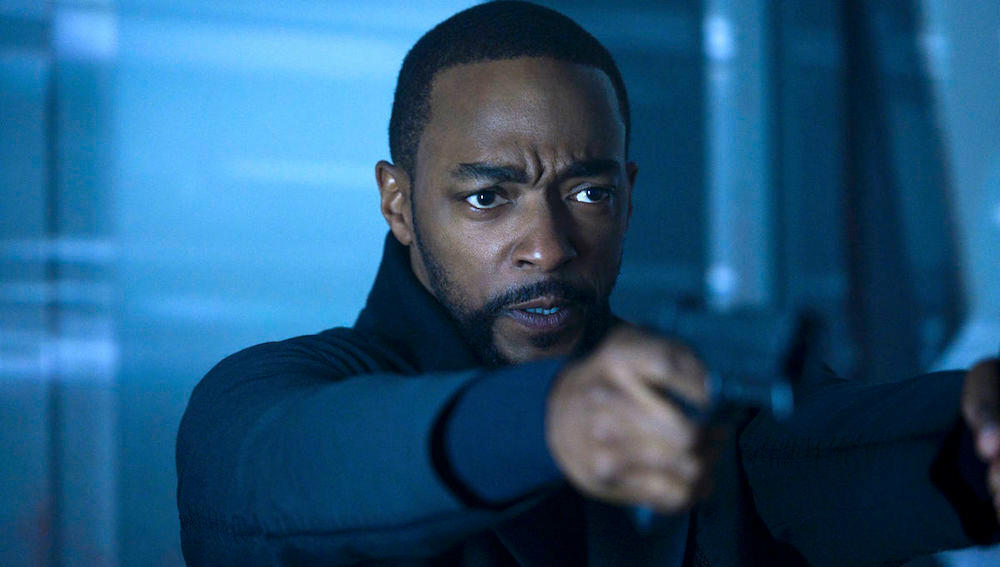 Takeshi Kovacs
The protagonist of Altered Carbon of Season 1, the Takeshi Kovacs, was earlier a member of the Protectorate's Colonial Tactical Assault Corps (CTAC). Also, as an Envoy, which makes him a guy with some particular ass-kicking capabilities. When he was a kid, then Tak killed his abusive father to protect his sister, Rei. After the crime, Jaeger recruited Tak in the CTAC, and promise that he will keep him out of jail and protect his sister also. Tak agrees and then served for 12 years in the Protectorate's fighting force, before deserting he realizes he'd been tasked with killing Rei. The two became wanted until they were recruited by the Envoy, which is a group of freedom fighters who tries to end the immortality for the rich offered by cortical stacks. The Envoys were eventually defeated, and Tak, believing that his sister dead, and became a fugitive again and worked as a mercenary. He was finally tracked down by Jaeger and the CTAC and framed for murder. His sleeve was killed, and his stack imprisoned in cold storage.
In Season 1, Tak is released and made to work for Laurens Bancroft to figure out who murdered Bancroft's sleeve and also destroyed his stack. Tak finally solved the crime, discovered Rei was still alive and learned a lot of stuff about his past. It's all tragic. In Albert Carbon Season 1, Tak was played by Joel Kinneman, but because of the joys of resleeving, in Season 2, he's played by Anthony Mackie.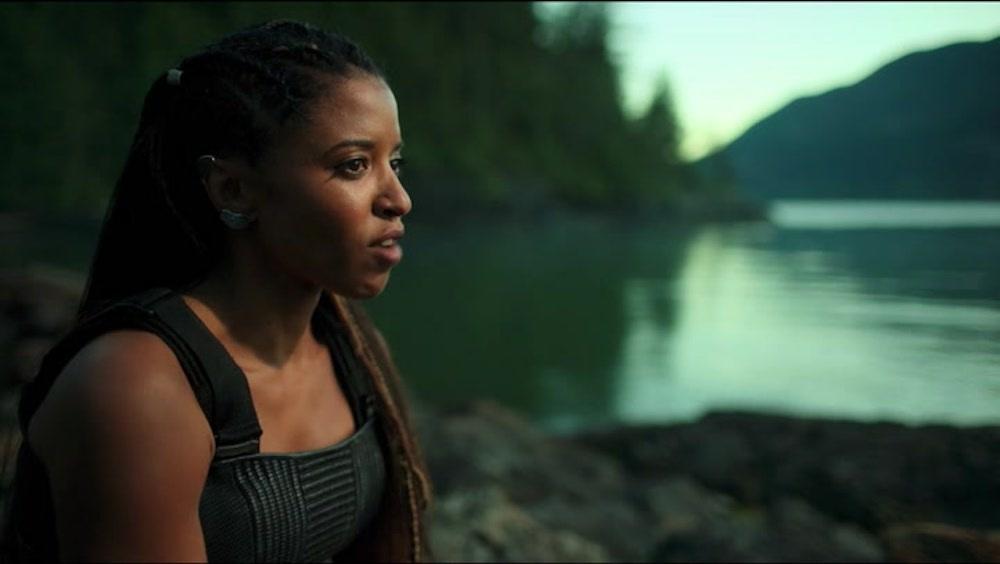 Poe
Tak's AI friend who runs The Raven hotel is fascinated by humans. And his big aspiration as a person is to study and understand them. That helps make Poe more human than most computers, and he took it upon himself to help the Tak and other humans, including Lizzie. Poe spent a lot of Albert Carbon Season 1 by helping Lizzie via therapy in virtual reality after that she was driven mad by Rei's VR torture. Poe helped Tak and his friend in the fight against Rei. But, he was killed at the end of Season 1 by Rei's henchmen when they attacked The Raven hotel.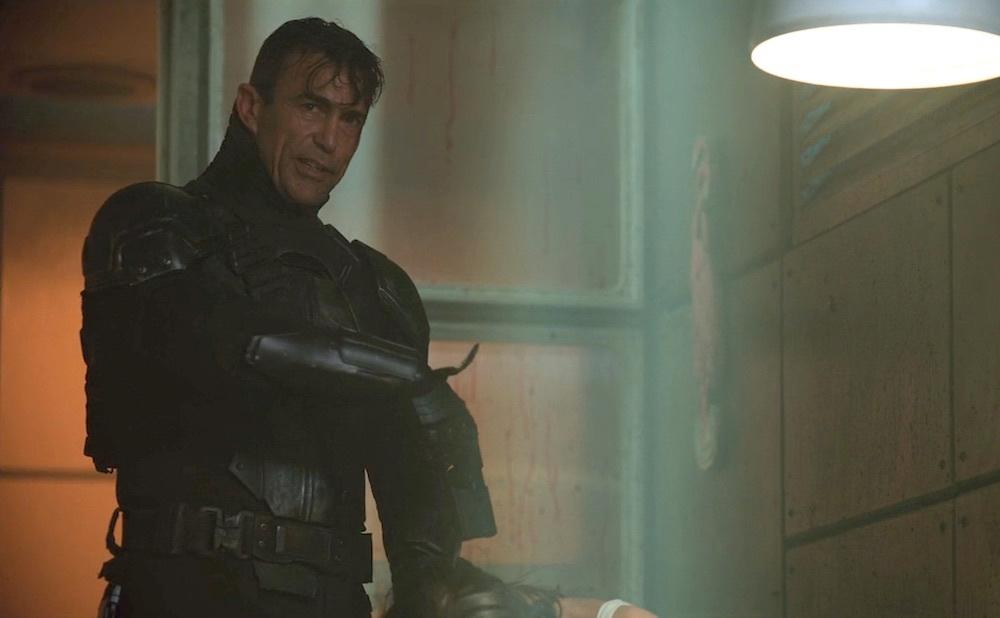 Jaeger
Jaeger is something of a personal curse for Tak. The CTAC officer first got to know that Tak on Harlan's World after Tak killed his father. Jaeger convinced Tak to join up with CTAC, which turned Tak into an effective soldier. Jaeger promised that the government would take care of Rei if Tak joined up. But, when Tak was assigned to take on some Yakuza gangsters on Harlan's World, then he realized Rei was among them, and Jaeger had lies about protecting her and he sold her to the Yakuza.
Later, Jaeger finds Tak after the Envoys were defeated. Tak fight with the CTAC team sent after him but wasn't able to stop them. Jaeger killed the mercenary with whom Tak was working with, Sarah, and made Tak a murder. Jaeger ruined Tak's life many times and was also the guy responsible for Tak's imprisonment. It's not yet clear what happened to Jaeger after that.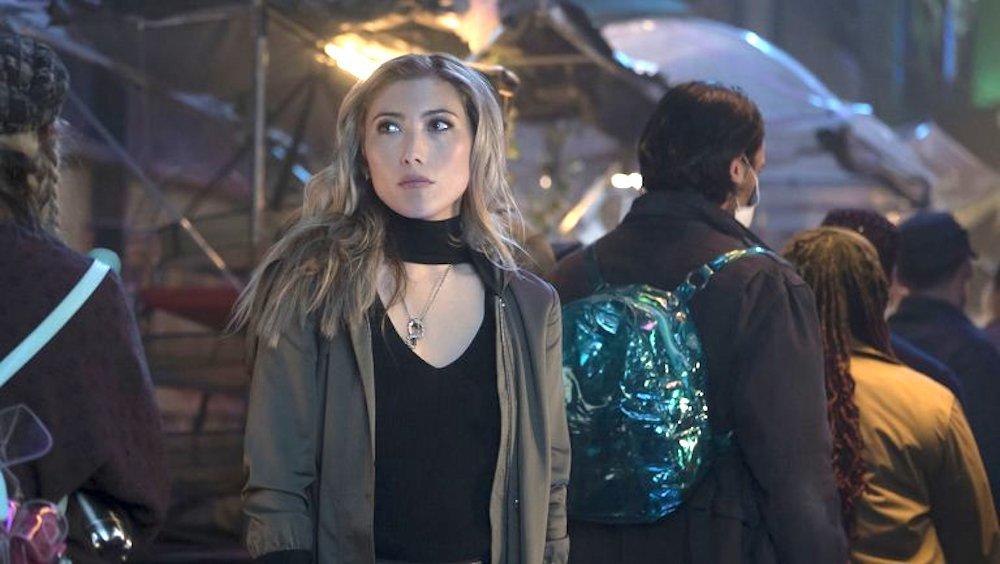 Lizzie And Poe; And What Happened To The AI
Poe helped Tak in several ways as something of a sidekick in Altered Carbon Season 1, but his most significant contribution was in helping Lizzie to recover from her VR torture. He essentially gave her therapy in VR, assisting the woman to heal her mind. Poe also grew up by attached to Tak and helped him some times by utilizing his hotel defenses against the mercenaries Rei sent to kill him.
At the end of Albert Carbon Season 1, Poe's program was seemingly destroyed by Rei's goons using, essentially, a computer virus. But not before Poe transmitted Lizzie's consciousness up to Head in the Clouds and there she could help Tak take Rei down once and for all.