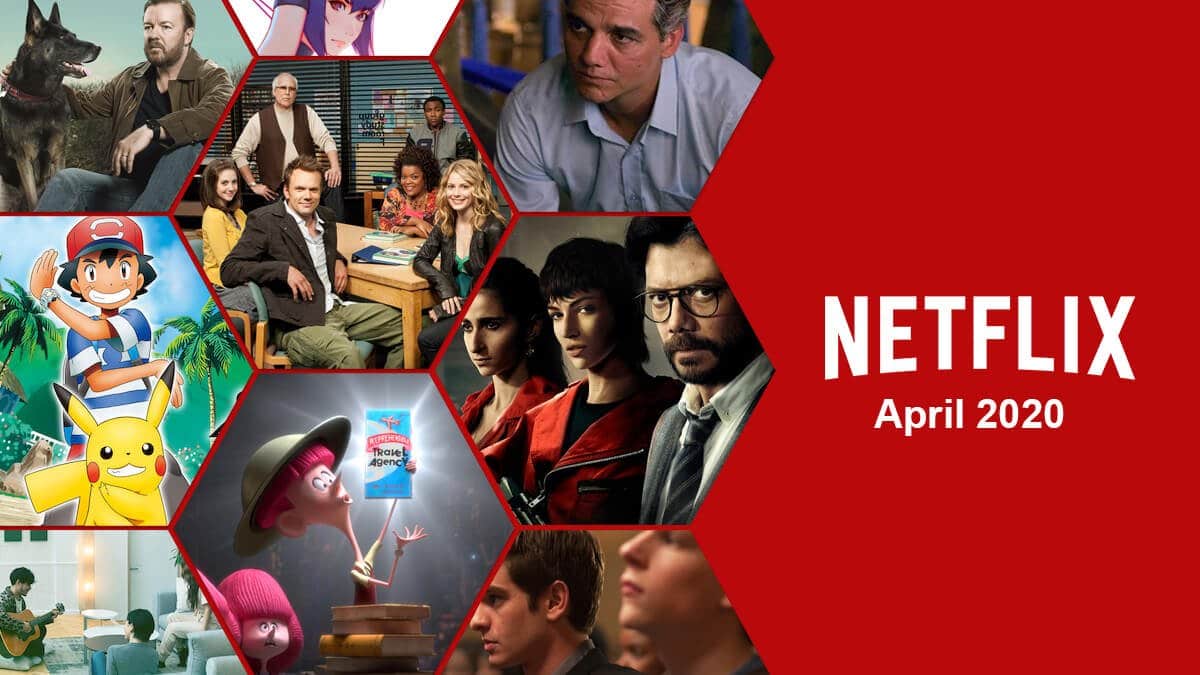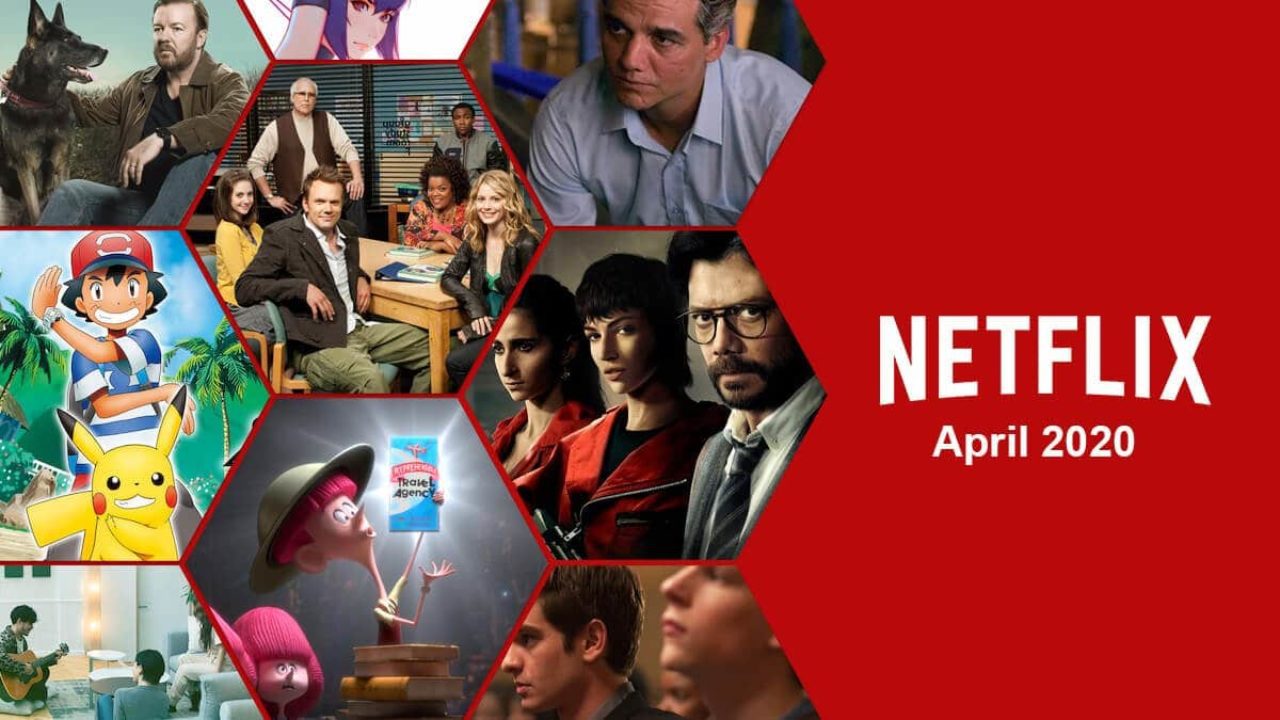 People around the globe are staying indoors either in self or home quarantine due to the coronavirus pandemic. Most of the people are working from home, but some are bored and are wondering what to watch during this time. We in this article provided you some of the greatest movies to watch at home by staying home and staying safe on your Netflix platform. Just log in to your Netflix accounts and enjoy the films during this quarantine.
Movies To Watch On Netflix During Quarantine
We have already provided you some of the best movies to watch this quarantine period in our previous article. Now in this article, we have provided a genre-wise list of films that are worth watching on Netflix during this quarantine by staying safe at home. We have included widely popular and best movies only, by adding at least one movie in each of the categories.
Sci-Fi Films
Netflix has got a very vast collection of good Sci-Fi movies you should watch at least once
The Platform
Netflix's latest addition to the Sci-Fi genre. This film is a thriller from Galder Gaztelu-Urrutia that was released in 2019. In a tower prison, the prisoners who are housed in vertical cells watch as the prisoners in the upper cells are fed well while those below are not and are left to starve.
The film also received an appraisal on social media and has got a rating of 83% on Rotten Tomatoes and 7/10 on IMDb.
Arrival
A Sci-Fi mystery thriller that is written by Eric Heisserer and directed by Denis Villeneuve. It stars Forest Whitaker, Jeremy Renner, and Amy Adams.
A mysterious spaceship comes to the US and sends a cryptic message that has to be decoded by Louise Banks, a linguistics expert, along with her team. She must interpret the alien language and understand it for humanity's survival.
The film got 4.6/5 on IMDb, 7.9/10 on IMDb, and 94% on Rotten Tomatoes.
Her
"Her" is a romantic Science-Fiction film about an introverted writer who buys an Artificial Intelligence(AI) system to help him write the content. Soon, impressed by the AI's capabilities, he falls in love with that AI.
The movie was directed, written, and produced by Spike Jonze. It has got 95% on Rotten Tomatoes and 8/10 on IMDb. It is a must-watch film for those people who are looking for some light-hearted Sci-Fi films with minimum violence.
Lucy
Scarlett Johansson and Morgan Freeman starrer Lucy are a must-watch Sci-Fi action thriller. The film rotates around a young girl who is dragged into a drug trafficking by force, but her brain's abilities start to excel when the drug reacts to her blood.
Many say that humans can only use 3% to 10% of the brain's potential, but soon after the drug reacts to her blood, she can use 60%, and, at some point, she even uses more than 90%. She can help identify defects in the human body with Xray eyes, detect human presence, auto-translate languages, and more. What are you waiting for? Just grab your devices and watch it on Netflix.
The film is full of action and has got 67% on Rotten Tomatoes and 6.4/10 on IMDb.
Predestination
One of the most brilliant but not-so-easy to understand Sci-Fi thrillers is Predestination, which you should not miss.
A Secular agent travels back in time to stop a bomb attack on New York in 1975. But the hunt, however, turns out to be beyond the possibility. The film is a brain-twisting thriller for which one needs to keep an eye on details to understand the plot and climax of the film.
Peter Spierig and Michael directorial casts Noah Taylor, Sarah Snook, and Ethan Hawke and is based on a short story "— All You Zombies —" by Robert A. Heinlein.
It has been rated 83% on Rotten Tomatoes and 7.5/10 on IMDb.
Annihilation
Annihilation is directed by Alex Garland, which is a Sci-Fi adventure film that stars Tessa Thompson, Benedict Wong, and Natalie Portman. A group of scientists and biologists are sent to examine an isolated radioactive area on a beach in the US.
The area expands slowly to cover the whole US very soon; if something goes inside, it never comes out.
Annihilation has excellent VFX, but a bit scary story with a twist at the end.
The film gained 88% on Rotten Tomatoes and is a film that must not be missed by the adventure-loving people.
War Of Worlds
Tom Cruise's one of the most underrated Sci-Fi action films, War Of The Worlds, is a treat for the audience loving action sequences. Steven Spielberg directed the film and Ray Ferrier, a dockworker who must save his children from an alien tripod that is ready to wipe out the entire Earth.
The two-hour-long film that was released way back in 2005 is full of action sequences and has got rated 6.6/10 on IMDb and 75% on Rotten Tomatoes.
Gravity
Gravity is a brilliant masterpiece from Alfonso Cuarón in the Sci-Fi thriller category. An astronaut and an engineer are sent to space on a mission, but their ship is hit by debris in space, and their vehicle gets damaged. Now they must find a way back to Earth.
The film stars George Clooney and Sandra Bullock in the lead roles. The film is of one and a half-hour with goosebumps for every shot.
The film enjoys 96% on Rotten Tomatoes and 7.7/10 on IMDb.
Cloverfield
Matt Reeves's directorial Sci-Fi horror film is the latest addition to Netflix's library. A group of friends tries to rescue their friend who is trapped inside an apartment after a colossal monster attacks New York City.
The film got 77% on Rotten Tomatoes and 7/10 on IMDb.
Thriller Films
Zodiac
Robert Downey Jr, Jake Gynellhal, and Mark Ruffalo's mystery thriller is a brilliant film. The film's story revolves around a manhunt for the Zodiac Killer. A Zodiac Killer is a serial murderer who terrorized the whole San Francisco Bay Area during the late '60s and early '70s.
The film enjoys 7.7/10 on IMDb and 89% on Rotten Tomatoes.
Seven
Brad Pitt and Morgan Freeman starrer "Seven" is a crime mystery thriller revolving around two detectives, a rookie and a veteran who are on a mission to catch hold of a serial killer. The serial killer uses seven deadly sins as his reason for those murders.
The film claims a rating of 81% on Rotten Tomatoes and 8.6/10 on IMDb.
Shutter Island
Shutter Island is one of the classics that Leonardo Di Caprio and Martin Scorsese have worked on out of their handful of films. The film is a psychological mystery thriller based on Dennis Lehane's 2003 novel bearing the same name.
The two US marshals, Chuk and Teddy, investigate the disappearance of a patient in an asylum that is situated on a remote island where they discover shocking truths about that place.
The film has got 8.1/10 on IMDb.
The Departed
Martin Scorsese and Leonardo Di Caprio's crime thriller that was released in 2006 is still one of the most popular and best thrillers available until now on the Internet. An undercover and a spy agent always try to counter-attack each other to save themselves from being exposed in front of their superior authorities. In contrast, both try to invade a gang.
The film is rated 91% on Rotten Tomatoes and 8.5/10 on IMDb.
Comedy
Ferris Bueller's Day Off
The 90s classic comedy film Ferris Bueller's Day Off is one that must be watched this quarantine. This film makes you laugh and feel better with all the sad news we watch all through the day.
The film is based in New York, and at times taking days off from school was a big deal. A mischievous kid pretends to be sick to remain at home. After his parents go out for work, he calls one of his friends and picks up his girlfriend from the school using some tricks.
The trio then travels around the city, enjoying their day. However, the school's dean becomes suspicious and tries his best to chase the kid and his friends and exposes his lies.
The film is directed by John Hughes and stars Alan Ruck, Mia Sara, and Matthew Broderick in the lead roles.
The film enjoys a good rating of 80% on Rotten Tomatoes and 7.8/10 on IMDb.
Due Date
The Iron-man star Robert Downey Jr's Due Date is a must-watch film for those people who like comedy movies and, of course, him. A man (Robert Downey Jr.) must cross the country to reach Los Angeles in time for the birth of his child but is forced to road-trip with an ambitious actor(Zach Galifianakis).
The journey of the duo is filled with hilarious twists as they are completely different personalities, but they also develop a good bond while traveling even though it has average.
The film ratings of 6.5/10 on IMDb and 40% on Rotten Tomatoes, I have watched it and would recommend it.
Drama Films
Snowpiercer
Chris Evans (better known as Captain America) starrer Snowpiercer is a post-apocalypse drama movie directed by director Bong Joon Ho who is known for Parasite. Humanity is on the border of extinction due to a man-made disaster and global warming. People now reside inside a train that keeps running all around the world to keep the people inside it warm.
However, there are two sections on the train. People in the last half of the train are considered unimportant and are treated as slaves by the rich people who are in the first half of the train and live with luxurious facilities on the train. Chris Evans rises as a leader to lead a revolution against such discrimination.
The film was rated 94% on Rotten Tomatoes and 7.1/10 on IMDb.
Marriage Story
The film Marriage Story is nominated for Golden Globes and Academy Awards and is an excellent film for the people who like slow drama movies. A stage director played by Adam Driver and his actor wife, played by Scarlett Johanson, struggle through a divorce that stretches the duo on an emotional level.
The film is directed by Noah Baumbach and is a Netflix Original, which got rated 95% on Rotten Tomatoes and 8/10 on IMDb.
The Imitation Game
Benedict Cumberbatch, aka Doctor Strange's The Imitation Game, is a biographical war drama that is based on the life of Alan Turing, a mathematician. During WW-II, Germany used the Enigma machine to encrypt the messages to send it to attack the allied forces.
The Enigma device was said to be unbreachable as millions of codes would change day today, and no human being could trace the code that fasts.
At this time, Alan Turing steps up to help Great Britain in developing a system to decipher the encrypted codes in hours. However, it is said that he has his secrets in developing the machine.
The movie is now shifted to Disney+ Hotstar, but some users say it is still available on Netflix platform in some countries.
The film is rated 90% on Rotten Tomatoes and 8/10 on IMDb.
The Revenant
A famous frontiersman(Leonardo Di Caprio) is severely injured in a bear attack, and his hunting team abandons him to die there. But he uses his survival skills and seeks revenge on the people who left him behind to die. Alejandro González Iñárritu directed this American survival drama. The film is a must-watch for people who love thrills, and Di Caprio was brilliant in this film.
The film enjoys 79% on Rotten Tomatoes and 8/10 on IMDb.
Action Films
Netflix is an excellent destination for the greatest action films.
Underground
Ryan Reynolds' 6 Underground is a Netflix original film released in 2019 and is suitable to watch by any type of audience who loves constant action sequences and thrilling scenes.
A billionaire sets out on a mission to wipe out evil people from society and forms a team of 6 people to complete the task. The team includes a bodybuilder, a doctor, a skilled driver, an ex-army officer, a hot martial artist, a tech expert, and also the billionaire mastermind himself.
The film was rated average and was given 6.1/10 on IMDb, but the film is a decent one if you like spectacular action scenes.
John Wick
Keanu Reeves is mostly remembered with his film names The Matrix trilogy and John Wick trilogy. If we are to name the best action movies, it is definitely John Wick trilogy. Now this classic action films' first part John Wick is available on Netflix.
Keanu Reeves was just brilliant in portraying John Wick and is one best catch among action movies. The trilogy is directed by Chad Stahelski and bags an excellent rating of 86% on Rotten Tomatoes and 7.4/10 on IMDb.
Triple Frontier
A team of Ex-Special Forces Operatives unites to carryout a massive heist in a multi-bordered area near South America. The film is J. C. Chandor directional and stars Oscar Isaac, Ben Affleck, Pedro Pascal, Garrett Hedlund, and Charlie Hunnam.
The film has been rated 72% on Rotten Tomatoes and 6.4 on IMDb.
Drive (2011)
A stuntman and getaway driver falls in love with Irene, who is already married to a criminal. To protect Irene from some gangsters and her husband, he decides to go onto the other side of the law.
The action film is directed by Nicolas Winding Refn and is based on James Sallis' 2005 novel Drive.
The film is rated 92% on Rotten Tomatoes and 7.8/10 on IMDb.
Horror Films
Netflix has an excellent collection of horror movie content.
Train To Busan
Train To Busan is a South Korean thriller movie from director Yeon Sang-ho. A man, accompanied by his daughter, is on his way to meet his wife on his daughter's birthday, through a train.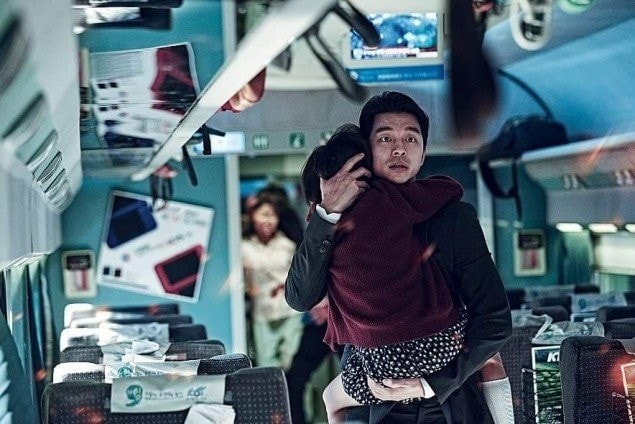 The journey turns into a nightmare as soon as a virus spreads in the train and changes the people present in the train into zombies.
This film is considered as one of the best terrifying zombie apocalypse thriller movies ever made.
The film has got 4.9/5 on Google, 7.5/10 on IMDb, and 93% on Rotten Tomatoes.
The Cabin In The Woods
The film is a horror-comedy by director Drew Goddard starring Kristen Connolly, Anna Hutchison, Fran Kranz, Chris Hemsworth, Bradley Whitford, Richard Jenkins, and Jesse Williams in the main roles.
Five token friends decide to have a short vacation inside a dark cabin in a remote forest, but to their surprise, that area is haunted by zombies. The remaining of the story is about how they fight for their life.
The film got 91% on Rotten Tomatoes, and 7/10 on IMDb.
The Ritual
The Ritual is a mystery horror movie from the director David Bruckner. Four friends plan a getaway and go to a forest on hiking, and a wrong turn in their path leads them to trouble. An ancient evil stalks them at every turn in the Norse Legend forest.
The Rafe Spall, Robert James-Collier, Arsher Ali, and Sam Troughton starrer film is based on the 2011 novel having the same name written by Adam Nevill.
The film has been rated 73% on Rotten Tomatoes, 6.3/10 on IMDb.
The Sixth Sense
Bruce Willis' horror-thriller The Sixth Sense is a great movie for people who like anxiety genre movies. The film is about Cole Sear (Haley Joel Osment), a boy who can see and talk with the dead, and Malcolm Crowe (Bruce Willis), a child psychologist who helps him.
The film was rated 86% on Rotten Tomatoes and 8.1/10 on IMDb.
The Invitation
A man is attending a dinner party at his ex-wife's home, but he soon gets to know that the hosts have a sinister plan for all the guests.
The Karyn Kusama directorial film casts Logan Marshall-Green, Tammy Blanchard, Michiel Huisman, and Emayatzy Corinealdi.
The film has been rated 88% on Rotten Tomatoes, and 6.6/10 on IMDb.
The Conjuring
The James Wan directorial The Conjuring is one of the best franchises among the scariest horror films presents out there. The plot is about two paranormal investigators played by Patrick Wilson and Vera Farmiga. A family moves into their farmhouse, but before their arrival, the house is haunted by a deadly spirit. The family hires famous demonologists, Lorraine and Ed, to help them get rid of the evil from their home.
The Conjuring is the first film in The Conjuring Universe franchise.
The film has a decent rating of 85% on Rotten Tomatoes, and 7.5/10 on IMDb.
The Exorcist
William Friedkin's horror-thriller The Exorcist revolves around a young girl who is possessed by a mysterious unknown being and a priest who deals with his mother's illness.
The film was released in 1973 and has a run time of 2 hours, 12 minutes. The film is based on a novel having the same name by Blatty.
The movie has been rated 83% on Rotten Tomatoes, and 8/10 on IMDb.
We hope this article about Best films To Watch On Netflix at home during this quarantine was helpful.