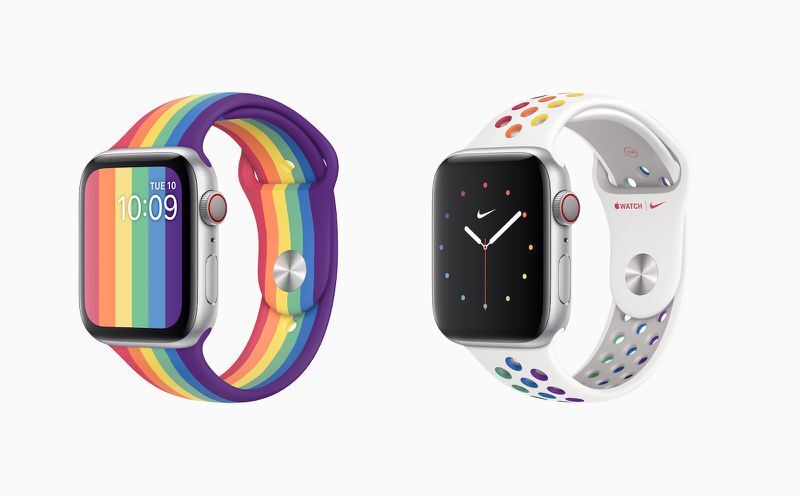 Apple launched two pride edition bands for Apple watch in support of LGBTQ advocacy organizations working to bring about positive change. The Pride Edition bands for Apple watch include a Nike Sports Band, which is offered by Nike by joining hands with Apple and a multi-colored rainbow style running all over the band.
The cost of both Pride Edition bands for Apple watch is $49. These bands support 40 mm, and 44mm sized Apple watches.
Apple said in a statement, "Through this effort, Apple and Nike are proud to support LGBTQ organizations doing essential advocacy and community-building worldwide, including PFLAG, GLSEN, The Trevor Project, The National Center for Transgender Equality, Gender Spectrum, and ILGA World that would bring together more than 1,500 member organizations in more than 150 regions and countries."
The Pride Edition Nike Sport Band is more detailed and in-line with the theme of the Nike Sport Band models. The band is monochromatic white, and the rainbow colors are integrated within the perforations.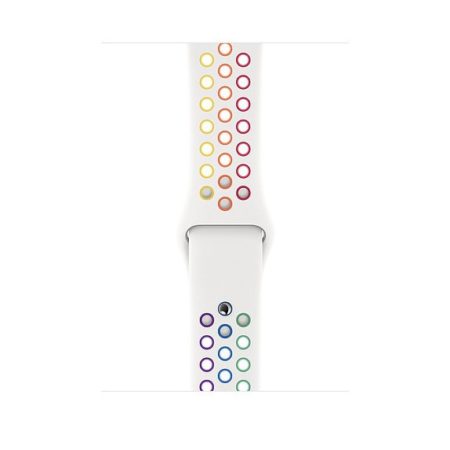 The Pride Edition Sport Band is modeled by hand from individual strips of colored fluoroelastomer. The strips are then machine die-cut and compression-molded together. This process results in subtle variations in the wavy rainbow design, making each band artfully unique.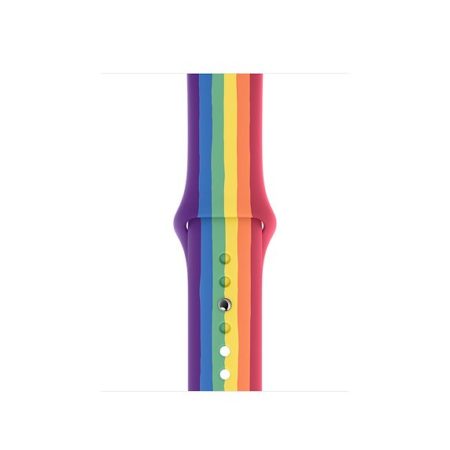 Apple also released watchOS 6.2.5, which is the eighth update and is expected to be the last update to watchOS. According to the release note of Apple, "watchOS 6.2.5 includes new features, improvements, and bug fixes. ECG app on ‌the Apple Watch‌ Series 4 or later now available in Saudi Arabia. Irregular heart rhythm notifications now available in Saudi Arabia."
watchOS 7 would be launched in June during the digital WWDC event of Apple.