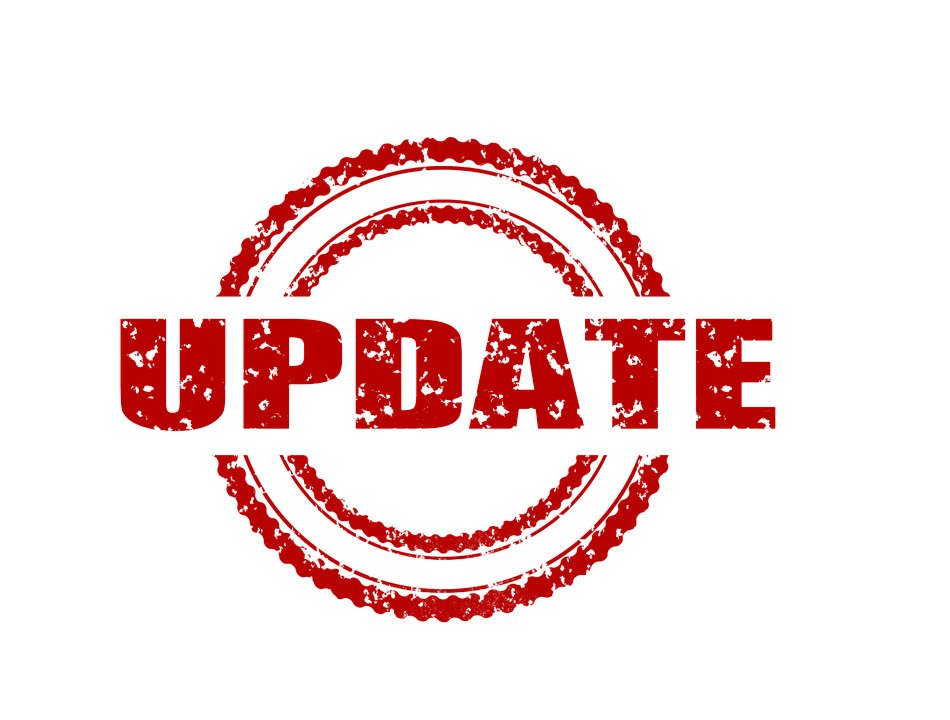 Every smartphone maker are giving a new update almost daily. As it is the start of the new month, so many OEMs are rolling out the March update, and a few are still releasing the February security.
Some of the latest updates that reached to the users are below:
Samsung Galaxy Note 10/10+ March OTA
Samsung Galaxy Note 10 and 10+ users got the March security update. The update is expected to improve the security of the device.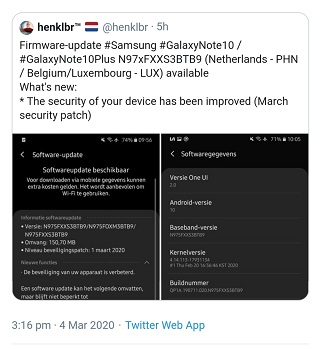 Samsung Galaxy S7
A Reddit user said that that they got the February 2020 security patch. Some other users, in the thread, said that they got the update last week only. So if anyone has the Galaxy S7, then they might already have the update, or they will get it soon.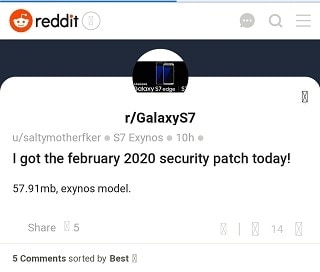 Asus ROG Phone 1
Recently, Asus also gave an update with version number 16.0420.1912.16. The update is a December security patch, and it fixes the accidental touch issues, refreshes rate settings issue, also abnormal display issue, and many more things.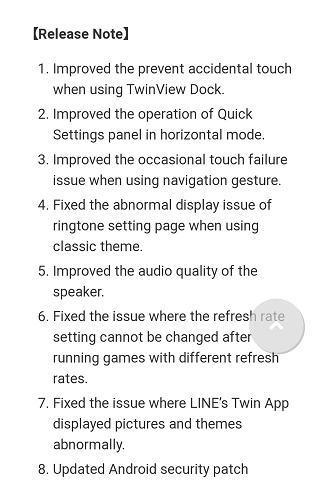 Recently, Asus rolled out the February update for the ZenFone 6z.
Redmi Note 7 (Europe) February patch
Xiaomi gave the February patch (V11.0.6.0.PFGEUXM) for the European users of Redmi Note 7. The patch came with the updated Android security and also increased system security. The download link is below:
Redmi 8 (China) February update
Xiaomi also pushed out the February update for the China users of Redmi 8. The patch with the updating Android Security Patch to February 2020, it also fixes an issue with data usage warning. The download link is below:
Redmi 8A February update
Similar to Note 7 and Redmi 8, Xiaomi also gave the February update for Redmi 8A users. The download link is below:
Nokia 4.2 and 7.2 February patch
A post on Reddit says that the February patch has rolled for the Nokia 4.2 and Nokia 7.2. The update size of the Nokia 4.2 is 60.5MB, and for Nokia 7.2, the size is 62.4MB. The patch updates to Google's security patch to February 2020.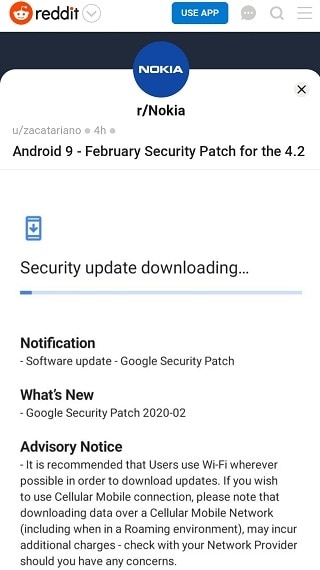 The February security patch is available for the Nokia 6.2, Nokia 3.2, and Nokia 2.3.
Nokia 1 Plus Google Security Patch
The Google February security patch is also available for the Nokia 1 Plus. The update is having a build info 0.98D, and the size of the patch is around 67.2MB. The download link is below: