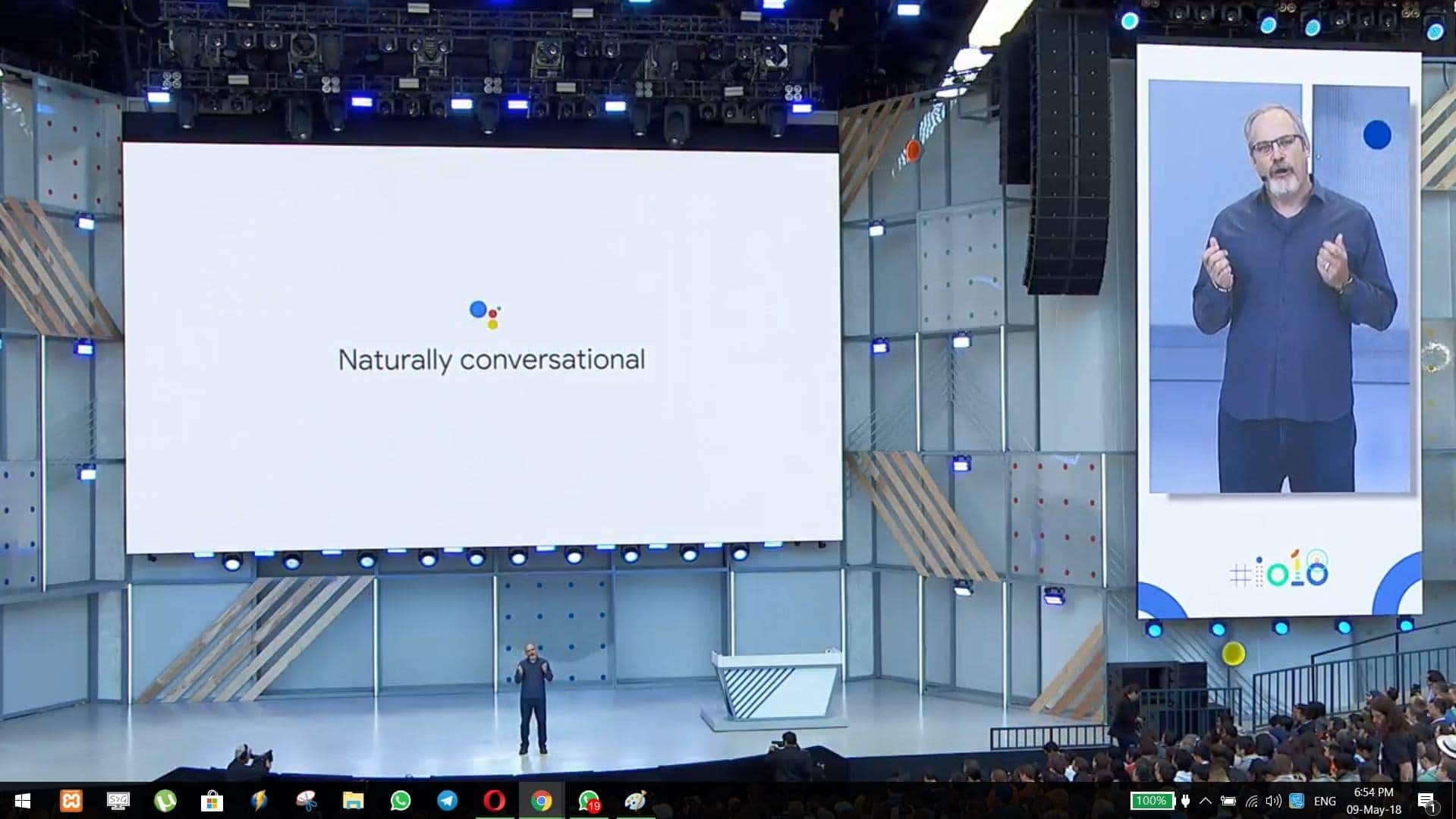 "Hey Google" – tired of repeating this? Whether it was the beginning of the conversation or while repeating or while giving multiple commands, saying each time "Hey Google" was a tiresome task, indeed! Google today announced new features in Google Assistant. One of them is not repeating "Hey Google" or "Okay Google" each time asking something. The users can directly ask "What's the weather today?" and other multiple questions without any repetitive words.
For instance, you can ask "What's on the calendar today?" and after fetching the answer, you can continue to ask "What is the score of the match?" or anything you may like. This was one of the features announced by Google.
You can also be able to ask back to back commands. Additionally, earlier the Google Assistant would shut the mic when the command was ended with a "Thank You", which won't be the case anymore. You can also ask a few complicated questions as well, however, these might seem to be a small step in the Artificial Intelligence, but Google through this makes it's AI Assistant more human-like.
Secondly, there are six new different Voices added to the Google Assistant. You can now set them as you prefer.
You can also now ask multiple questions on the go. In the Google I/O Developer Conference held today, Google announced that the users can now ask two questions in a single go. So, now Google would listen to your command when you say "Turn off the light and Turn on the popcorn maker". Additionally, Google also makes it simpler when it announced that you can also order your food using the Google Assistant. Yes, Starbucks, Dominoes, Dunkin Donuts and many others. Of course not every place makes delivery, but if you like to order at Starbucks even before, you can do that easily.