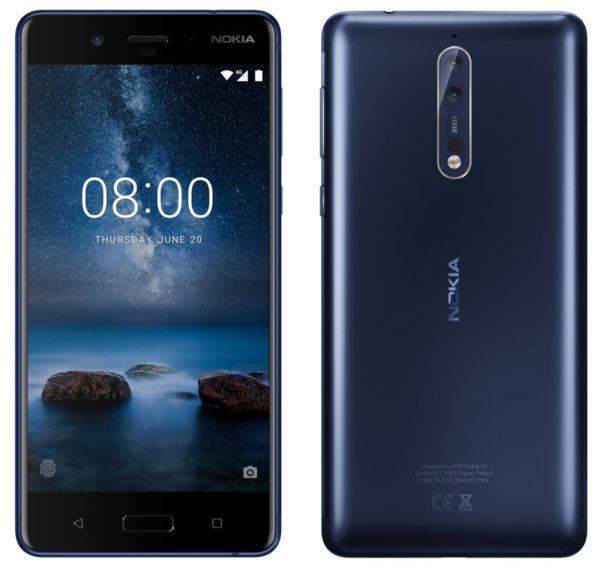 HMD Global after acquiring Nokia came with many models. But mostly due to overpriced and coming late it failed to regain it's lost fate. Nokia also did a mistake of not launching the product in time in India which set them backward in this race of competition.
While OnePlus 5T ruling the smartphone category under 40,000 INR, along with many others competitors Nokia to come in the competition with the all new Nokia 8. It was first launched in China and then globally across many countries including India. No doubt, it is the best competitor in the market for the OnePlus 5 and 5t, it has recently decreased the price too. Nokia 8 is not available online at below 30,000INR making it the best and the cheapest phone in the market-beating 5T.
As promised by Juho Sarvika, the CEO, he promised to roll out Oreo 8.1 which is the stable version of Orea 8.0. The beta version was having some minor lags, Nokia didn't take much time to eliminate the issue. The Android Oreo 8.1 comes with the latest February security patch.
We are rolling out #AndroidOreo 8.1 on #Nokia8 ! Get the sweetest Android to date #Nokia8 #Nokiamobile pic.twitter.com/3pRlNuPIpe

— Juho Sarvikas (@sarvikas) February 13, 2018
Android Oreo 8.1 on Nokia 8 Devices
With the Android Oreo 8.1, Nokia became the first non-google phone to be installed with oreo 8.1. This clearly shows the vision of HMD global to be in the race with Google to provide timely updates and latest security patches on time. It is quite lengthy software, with a size of about almost 1.5GB and can be downloaded only via active WIFI. To do so follow the steps below:
Unlock your Device.
Go to Settings
Then Scroll Below and head over to system Update or you can directly get from the menu.
Open it and click on search for Upgrade.
Once it appears, click on update.
Note: Make sure your device has over battery life and active WIFI connection.
Oreo 8.1 is now officially available on all Nokia 8 devices. In case it doesn't show you at your end, just switch off the device and then try it. Or else keep pressing the update tab the at 1-2 hours interval you will get the latest and stable version.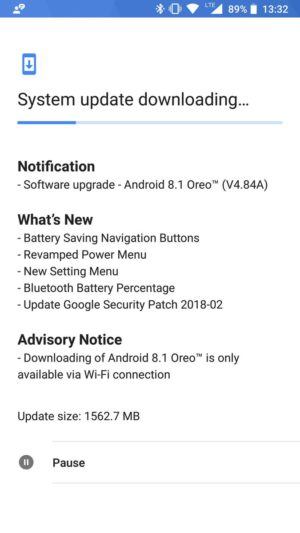 Android Oreo 8.1 Latest Features
The all new Android Oreo 8.1 comes with the latest features that are:
Gauge WiFi speed before you actually connects to the network.
It also shows the category of speed, for example fast, slow, okay, Very Slow, and so on.
Kills the lagging while turning on of device.
That was all for the Oreo 8.1 Update on Nokia 8 devices all across the globe which comes with  3090mah of battery life, 13MP camera.  It comes with the most powerful Qualcomm SnapDragon 835 octa-core SoC paired with 4GB of ram and 64GB of Internal Storage.  Nokia 8 also supports quick charge 3.0.