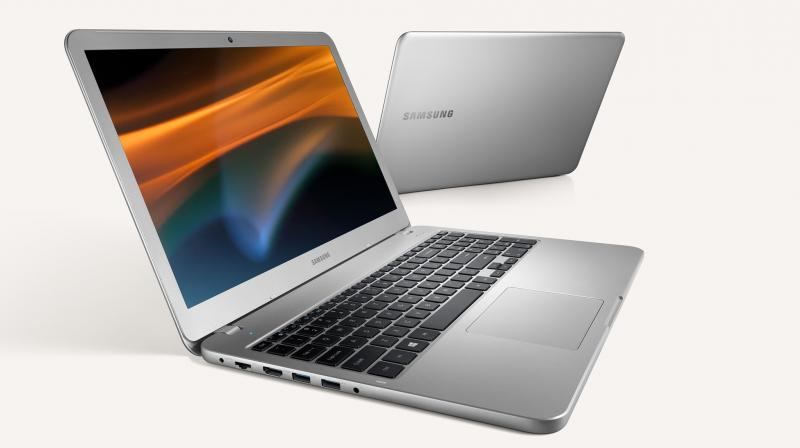 Samsung recently launched three brand new laptop series with Windows platform. These laptops are made for day to day task as they come in compact and sleek design. It was the talk of the town as this tech giant unveiled its new range of notable Notebooks in the arena.
Being the notebook worth checking out, what makes Samsung Notebook 5 pretty special is that they come with a 15.6" widescreen and a resolution of 1080p. Besides this, the laptop offers a metal design which makes it even more classy to use. The other two Notebook 3 models come with a 14" display and a 15.6" display.
The other specs of these laptops are almost same. We do have a choice between the generation of processors which is either the 7th Gen or the 8th Gen. the higher end models do have dedicated Nvidia graphics which makes them ideal for gameplay as well.
They have built-in practicality and also have keyboards with Numeric pad and as to say "ergonomically crafted" keycaps and a bigger trackpad. The screens come with anti-glare technology and have been calibrated with the Samsung Colour Engine.
As per the Heads of the company, the Notebook 3 and Notebook 5 will first be launched in Korea in the month of April and then it will be launched worldwide including countries like China and Brazil.
The Samsungs's 15.6" variants of both Notebook 5 and 3 come with Nvidia graphics while the 14" Notebook 3 model has only integrated GPU. The weight of this laptop is 1.68 kg and the other two models are 1.97 kg which is pretty good. These lightweight laptops have SSD storage which will further improve their day to day performance. Higher end models have both SSD and HDD storage but without causing an increase in its weight.
Source: Samsung