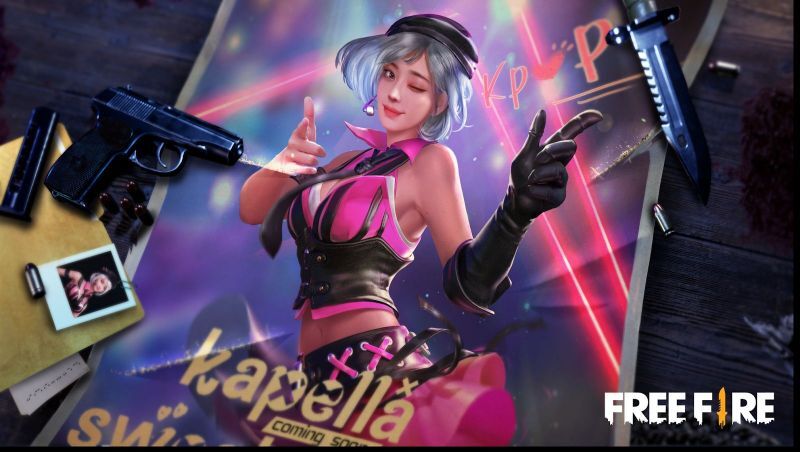 The latest patch update of Free Fire comes with a famous player, and also community requests bring them into the game. The most requested rank mode for Clash Squad is now available, which comes with the motorbike update in which two players can ride comfortably. 
In Free Fire, Clash Squad become a permanent game mode a few months back only, and now it is one of the favorite game modes in the players. Now, Clash Squad – Ranked is available for the players in pre-season who want to play the game at a higher level. It comes with a various ranking mechanism when compared to the ranked mode in the Battle Royale mode.
During the pre-season, Clash Squad – Ranked will be watched to make the player's experience more enjoyable. The classic mode of the Clash Squad will be available for the players.
In Free Fire, one new character is coming, i.e., Kapella. She comes as the lead singer of a K-pop band. Her peaceful voice and positive personality can make anyone heal quickly. Kapella also improves the effects of healing items and healing skills when it is required. Also, her Healing Song passive skill can reduce the ally's speed of HP loss when it is knocked down.
In the latest patch, two new weapons will also come, i.e., the Thompson and the Smoke Grenade. Thompson is an SMG (Submachine Gun) with a large magazine, and it is only available in Classic mode. It doesn't provide a similar holding power as the MP40. The flexibility makes it an outstanding choice in the firefights of the mid-to-close range. The Smoke Grenade is a tricky weapon that is only available in Clash Squad. The main purpose of this weapon is to block the view of the players' enemy.
Ottero will be the new pet that will come after the new ob21 update. The survivors have to regularly see the skies as an airship will supervise Bermuda in the Wonderland event, i.e., on 19th April.
Patch Notes of OB21 Update
The main feature which are coming after the ob21 update are: Kapella is coming as a character, Ottero is coming as a pet, Clash Squad Rank Mode, a gun named Thompson and many more.
The details about the features are:
1. By using Medkit, Ottero can recover the HP and EP.
2. In Clash squad, Rank Mode is different from the Battle Royale mode.
3. Kapella can increase the healing effects on the teammates by decreasing the rate of bleeding.
4. Thompson is a new Submachine Gun, which will come with a total of 40 ammo.
5. Smoke Grenade will come in the new update, i.e., Airship and Camo Box.