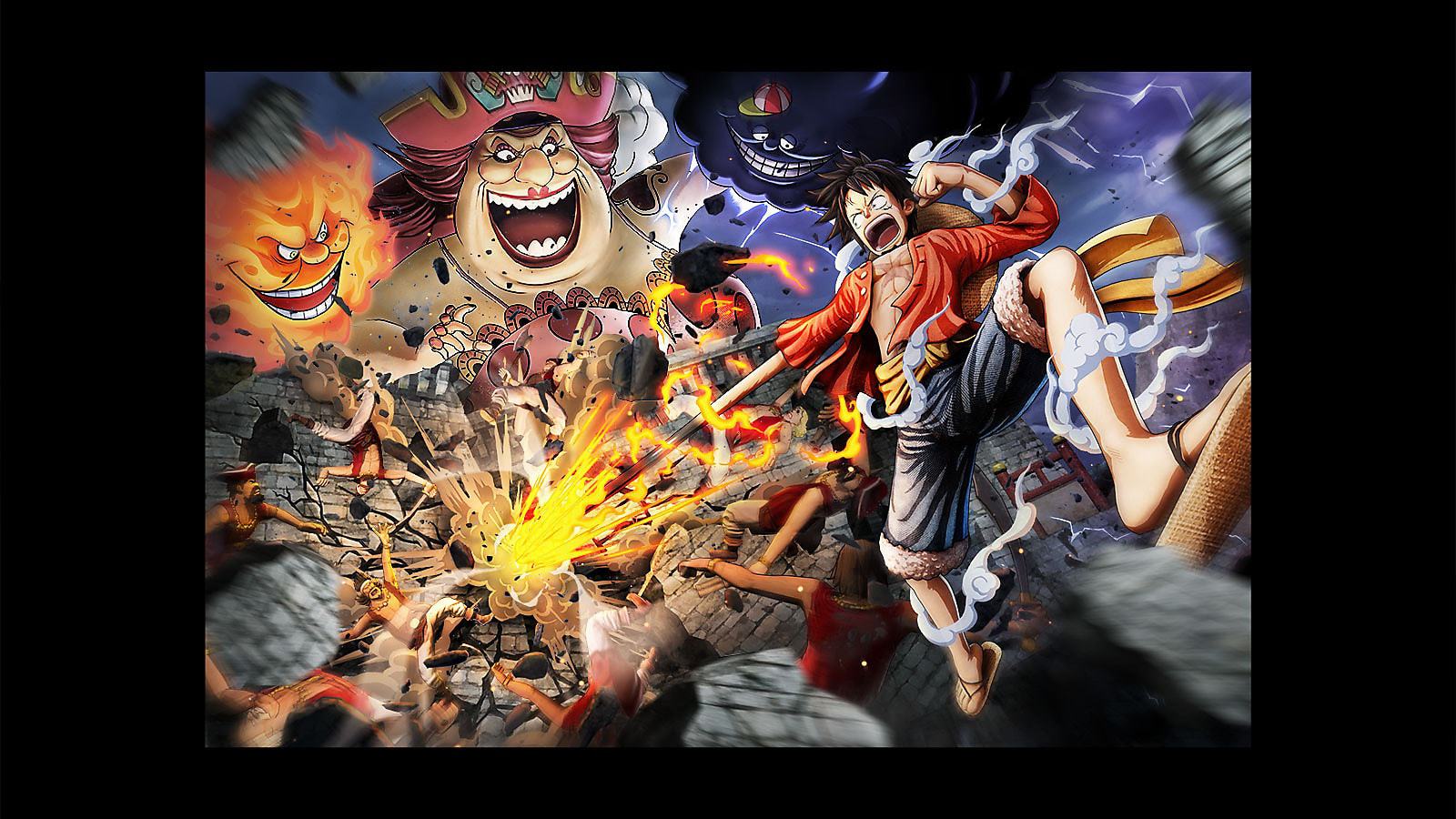 One Piece: Pirate Warriors 4 is just two months away from its official release. And now, Steam and Microsoft Store websites announced a deluxe edition of the game. This edition would come with a character pass that has 9 downloadable content characters and the full game. The specific characters, however, are yet to be revealed.
Indeed a bonus early unlocks for Charlotte Katakuri will also come up with the deluxe edition. Some additional bonuses are also available for those who order the game in advance, i.e., before its release.
Additionally, some pre-purchase bonuses that include Dynasty Warriors costumes for Trafalgar Law and Boa Hancock.
Deluxe Edition:
Dynasty Warriors Law Costume

Vinsmoke Brothers Early Unlock

Dynasty Warriors Hancock Costume
Pirate Warriors 4 is the fourth version of the franchise One Piece: Pirate Warriors. The game promises some astonishing updates, such as more environments, a more explosive story, and even crazier attacks. The update is up to the current Wano arc of the manga and anime series.
The game, being the fourth version, expectations are very high, and the game will undoubtedly deliver. A short description of the game, posted on the Steam website is as follows:
"The series of PIRATE WARRIORS successfully connected to the popular anime ONE PIECE with the electrifying action of the WARRIORS series to build a worldwide phenomenon selling more than four million copies!
The concept is based on "fighting hordes of enemies while adventuring with trusted allies," sense awesome ONE PIECE action lifted directly from the anime!
ONE PIECE: PIRATE WARRIORS 4 is the latest development of PIRATE WARRIORS action! On the concept of "enduring a real ONE PIECE battlefield," buildings will come crashing down during the move, and attacks will throw up smoke and dust, putting you in the thick of the ONE PIECE world!
Injecting some new elements that could not be achieved in previous entries has now apprehended an even more magnificent brand of PIRATE WARRIORS action!"
One Piece: Pirate Warriors 4 is fixed to release for the Xbox One, Sony PlayStation 4, PC, and Nintendo Switch on March 27, 2020. Microsoft Store, as a reminder, posted the requirements for the players of Xbox. Multiplayer online on Xbox needs an Xbox Live Gold subscription sold separately.
System Requirements:
A player needs a 64-bit processor and operating system
Operating System: Windows 10, 64-bit or later

Processor: Intel CPU Core i5-6500 or i7-4770 or above

Memory: 8 GB RAM

Graphics: Nvidia GTX960~GTX1060(at least GTX460 or above)

DirectX: Version 11

Network: A broadband Internet connection

Storage: 40 GB available space
Check out the Law and Hancock costumes below