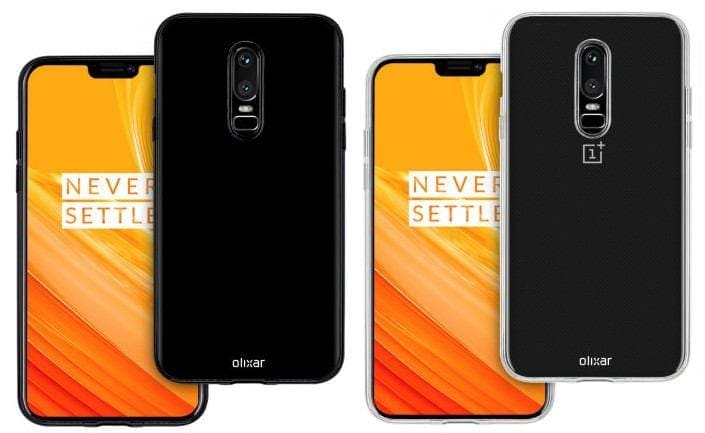 OnePlus has been in the news, or we can say, it known how to remain in the news. This time, it is in the news due to case maker of OnePlus 6, which revealed the entire design of the highly anticipated smartphone from OnePlus.
The leaks and teasers have been hand-in-hand ever since the fort rumor broke out on the internet about OnePlus 6 as a successor of OnePlus 5 and 5T. But OnePlus was conscious enough to reveal only important aspects through its teasers and leaks were not potent enough to hurt the product midway through the promotion.
Olixar the case maker, in order to promote its own cases specifically designed for PlusOne 6, went ahead and showcased the entire design of OnePlus 6 with various case types. Thanks to Olixar, now the world knows that OnePlus, which is infamous for copying the Apple design is not going to disappoint in OnePlus 6 by having a design exactly similar to Apple iPhone X.
Not only Apple iPhone, but even Samsung has inspired the design of the OnePlus 6, in which the fingerprint sensor and LED flash position and shape have similarities with Samsung Galaxy S9 and S9 Plus. Another change similar to Apple iPhone is entire camera setup.
The OnePlus has designed a departure from the left-sided setup of the camera by developing centralized, vertical design of the camera. None has counted about the performance of the Snapdragon 845 coupled with up to 8GB RAM and 256GB internal memory. Everyone expects OnePlus 6 to have 6.2 inches screen with a 20mp camera and 3450 mAh battery.
What one does not expect is OnePlus to copy the design of Apple, Samsung or other companies. OnePlus 6 is yet to be launched but the pre-booking of its cases has already begun on mobilefun. The usual price of the case is around $7, which could go up to $35 in a combo set.