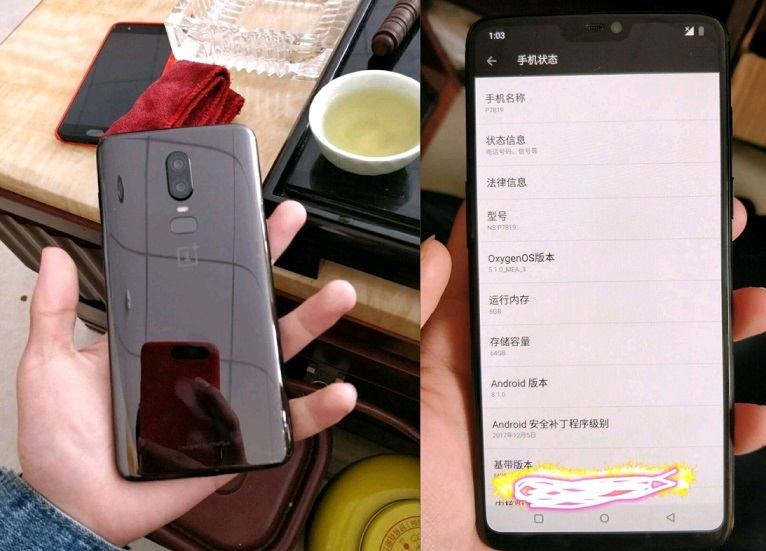 OnePlus another mobile manufacturer from the dragon country, China is strengthening its foothold in the Asian as well as in the European market. The phones produced by the company immediately became a rage on the internet and toppled the some of the reigning mobile manufacturing brands such as Samsung, Nokia and many more. A recent report tabled by IDC shows that their revenue is skyrocketing and presently they are dominating more than 45% of the Indian market.
The Q4 results of the company recorded a whopping growth of more than 1115%. "It is truly remarkable that OnePlus has become the biggest Android premium smartphone brand within just three years of entering the Indian market," said a head honcho of the company.
Globally the brand fished out a revenue of more than $1.3 billion in the fourth year of its operation.
The Chinese social media site Weibo recently unfurled a leaked image of the last phone produced by OnePlus. The leaked image of the new phone from the cradle of OnePlus created the instant frenzy among the fans. The new phone's design is completely different and separates it from its predecessors.
The experts are comparing the design of the new OnePlus 6 with the design of the iPhone X. The front of the phone is geared with sensors and camera. Though is much narrower than the one found in iPhone X.
The glossy finish at the back of the phone is very unlikely in the OnePlus clan. The placement of the modules is changed and placed vertically. The dual -camera set up is also revamped. This is an initial leak and analysts believe that this new avatar of the OnePlus is likely to hit the market in the month of May or June. The base model of the phone will back by a 6GB RAM and 64GB internal storage.