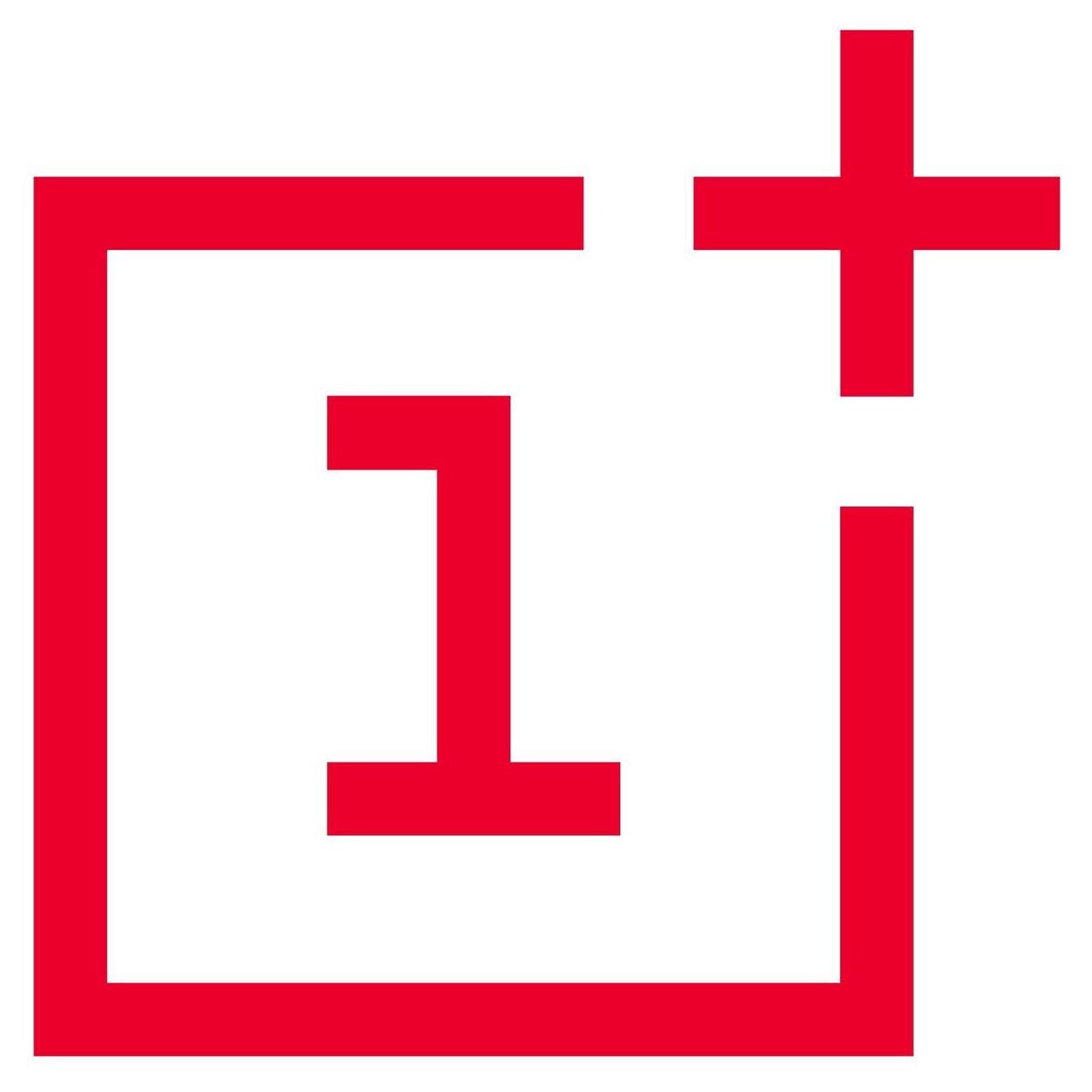 OnePlus 8 and 8 Pro launched a few days back through live streaming. Now, the company pushed the open beta 12 updates for the OnePlus 7 and 7 Pro smartphones, which are the 2019 flagships.
The update came with some new features for both the devices such as recording icon for call screen, enhanced stability, dirt detection prompt for the camera lens, etc. Also, the new open beta 12 hit the security patch level to April 2020.
The complete changelog of the update came for the OnePlus 7 and 7 Pro as open beta 12 is below:
Changelog

System

• Optimized the volume adjustment to improve user experience

• Added the missing recording icon in-call screen

• Updated Android security patch to 2020.04

• Fixed known issues and improved system stability

Phone

• Added the ringing duration info for missed calls

• Now you can switch your mobile data on phone calls supported with VoLTE

Camera

• Added a feature which can now detect dirt on the camera lens, prompting a quick cleanup for better image and video quality.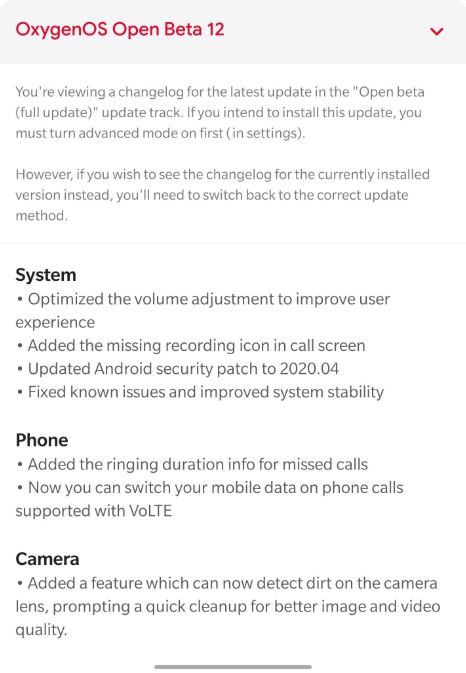 When the updates came live for the OnePlus 7 and 7 Pro users, the company pulled it back. As per many user reports, the open beta 12 came with many bugs that do not allow the users to unlock their phones after installing the beta update.
A per the reports, it looks like the users who set a PIN for the lock screen are facing this difficulty. This problem will happen after installing the update, and after entering the correct PIN, the users can't access their devices.
Please help to find a solution. I can't unlock my device after an open beta 12 update. It's showing the wrong password even if it was correct.

(Source)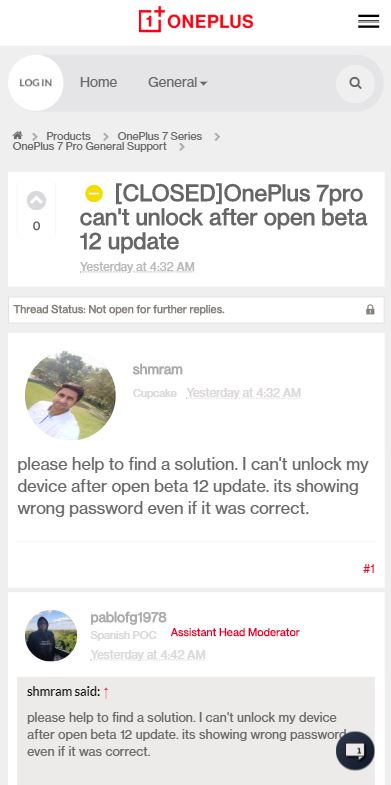 I am locked out of my oneplus 7 Pro after the beta 12 updates.

(Source)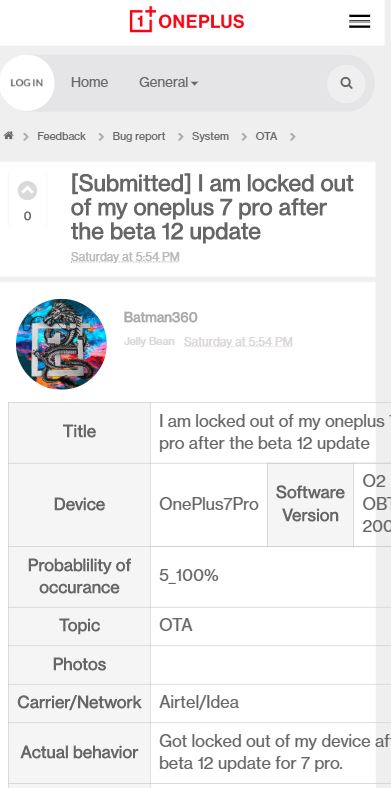 Those who have set a pin on their phone for the lockscreen, dont update this build, you will get locked out of your device, and the device will not accept your pin. I am still locked out, figuring alternatives to get back in without having to lose my data.

(Source)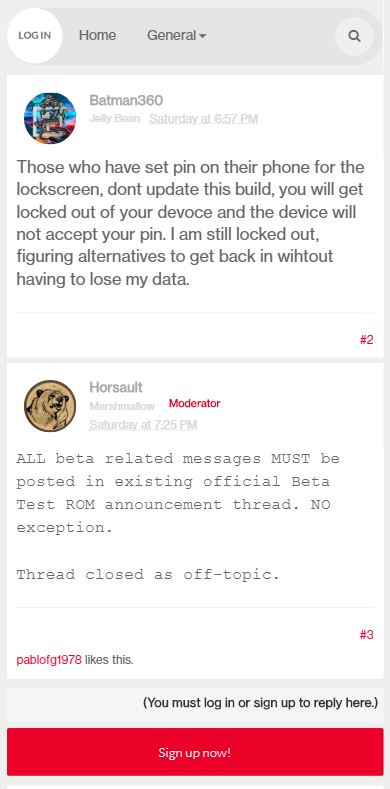 This problem should not occur, but the company was very quick to recognize this issue and take matters into their hands with the open beta 12. As this is a serious bug and it is affecting the users, and they can't be able to use their phones.
The users who didn't update their phones with this open beta 12 update should wait for a bugfix update.