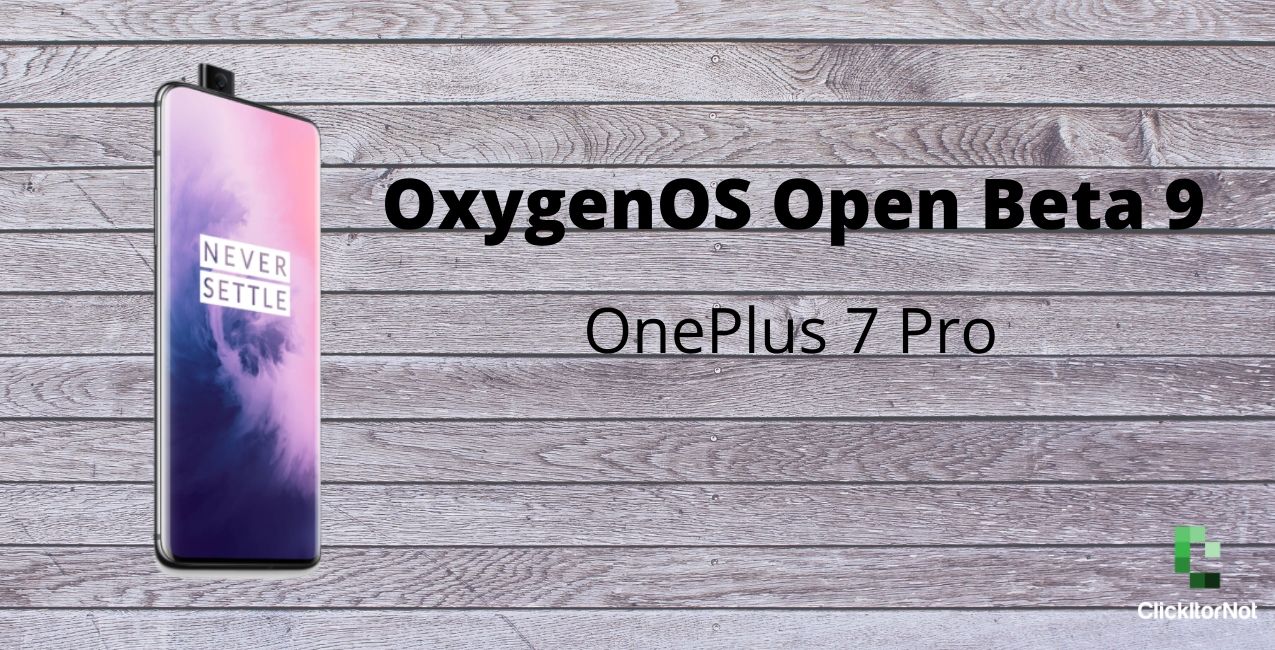 OnePlus has come up with a new software update for the OnePlus 7 Pro that is arriving as OxygenOS Open Beta 9. It is more than a month since the early Open Beta 8 rolled out, most people expected notable changes, including the most up-to-date security patch.
Users of both the OnePlus 7 and OnePlus 7 Pro had started growing frustration at the lack of software updates, and this was not just the beta testers, but also those who are on the stable version too.
Now, the latest OnePlus 7 Pro started receiving Open Beta 9 after more than a month to take the place of the Open Beta 8. On the other hand, back in mid-December, the stable channel picked up an update, and it included November security patches.
This incoming update should have been a relief for many users, even if it is not what most expected. Below is the screenshot shared by a user of OnePlus 7 Pro with the update, including the new Zen Mode v1.5.0.
Changelog Of OnePlus 7 Pro Open Beta 9
System

– Enhanced one-hand usage for dialer app

– Optimized network for a better gaming experience

– Updated Android security patch to 2020.01

– Improved system stability and fixed general bugs

Zen Mode V1.5.0

– Supported OnePlus Account login, synchronization of badges and historical data

Weather

– Fixed the weather app crashing issue
Owners of OnePlus 7 Pro have to note that this is beta software. Sometimes, these builds not as stable as our general official OTAs are. So, by installing this update, you accept the potential risks.
With this latest Open Beta 9 update, you do not get the February patch, but you will receive the older January 2020 security patch.
While the changelog is mentioning enhanced one-hand usage for the dialer app, but those who have received the update have some other things to say.
The incoming OnePlus 7 Pro Open Beta 9 update purportedly removes an option for the force dark mode from the Developer options that is pretty much pointless.
While some users have expressed their disappointment on Reddit and other users replied to the staff member's posting on the official OnePlus community forum. A user said, "The one-handed option removed, although stated as improved on the dialer. Feature not active after updating on the phone. can't find in the gesture menu."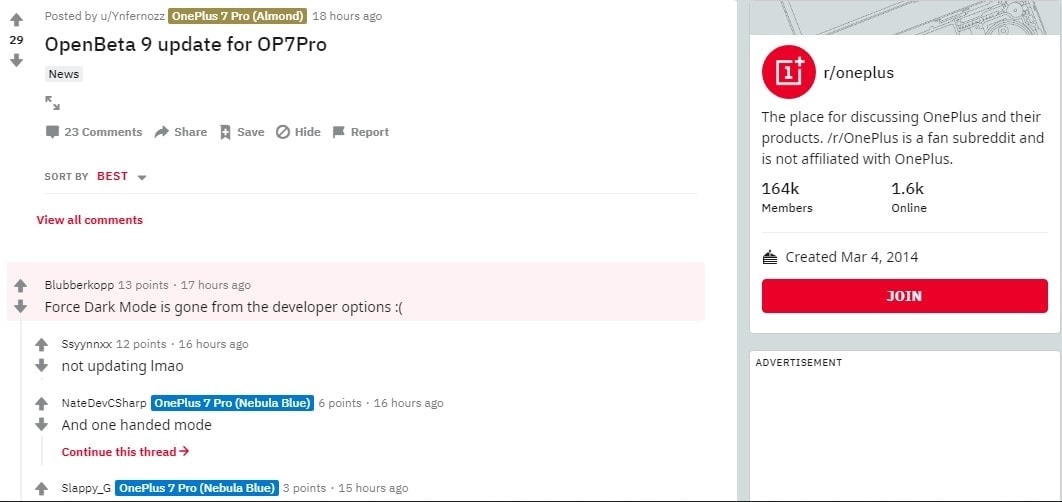 Whereas the other user replied, "DO NOT UPDATE THIS BETA BUILD…One hand mode removed, override force dark mode removed. Also was expecting some camera updates, which was talked about after the meetups, but there are none. So..eh ok!"
So, if you are using the one-hand mode on Open Beta 8 and the force dark mode via the Developer options as well, you better stay off from this incoming Open Beta 9.