OnePlus is rolling out the latest Open Beta 8 for OnePlus 7 and OnePlus 7 Pro. It features some stunning improvements along with an early version of a much-awaited One-Handed Mode.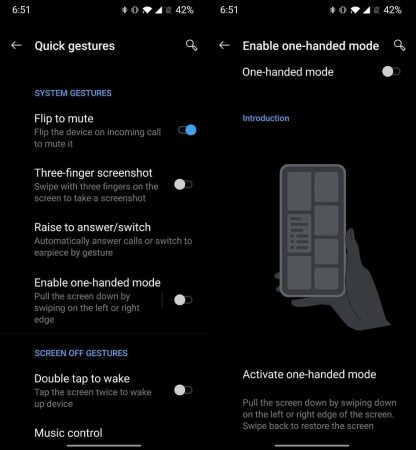 Generally, OnePlus smartphones have three streams of software. They are Stable, Open Beta, and Closed Beta. Open Betas are available in the official forums of the company, and anyone can download and install. But the closed betas are available only to some testers.
Change Log
System
Optimized accidental touch when the phone in pocket
Fixed the display issue on the uninstalling page
Updated Android security patch to December 2019
Improved system stability and fixed general bugs
Camera
Fixed the crash issue while opening the App
Fixed the black screen issue
Both the builds are used for testing to remove bugs and other issues, along with the introduction of new features. The open beta program of OnePlus is one of the best things about the software experience of the manufacturer. The open beta channel is the best option if anyone wants to test new features and future updates from the stock Oxygen OS firmware.
After the new and improved code is tested, OnePlus releases a new stable version of the Oxygen OS build.
The new Open Beta 8 for OnePlus 7 and 7 Pro comes with some bug fixes and system stability improvements. The latest open beta version features the December 2019 security patch level for the Android 10 update based on Oxygen OS 10.
Open Beta 8 also optimizes the issues of accidental touch when the smartphone in the pocket. It fixed the issue with the display on the uninstall page. OnePlus also upgraded the camera app and fixed the crash issue while opening the app. Also, it fixed the black screen issue.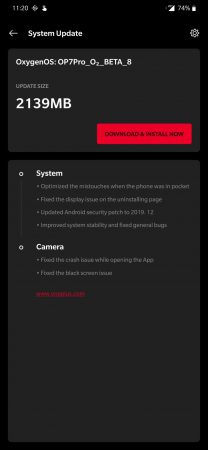 However, the previous Open Betas brought enhancements to the speed of launching the apps, battery, and RAM management. The previous Open Beta 7 added an "optimized charging" feature to enhance the performance of the battery based on its usage. Similar optimization is also available with a stable channel with the latest Oxygen OS 10.3.0 as well.