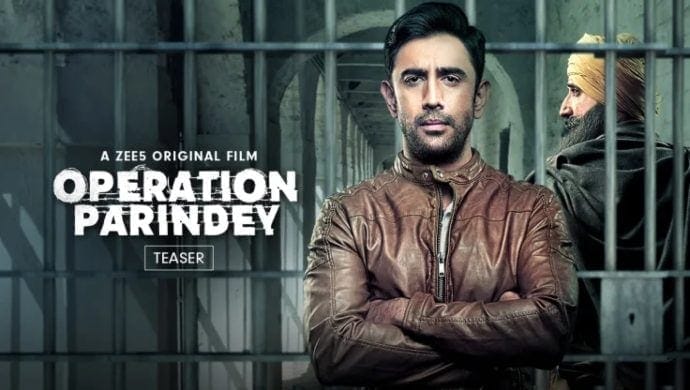 ZEE 5 recently revealed the release date of its highly anticipated film, "Operation Parindey." This film will be streaming live on February 28, 2020. The film is directed by Sanjay Gadhi – the man known for the Dhoom franchise ( Dhoom1 & Dhoom 2). This film is inspired by a real story and is an action thriller that is based on events and happenings post-surgical hits.
Plot and Cast in Operation Parindey
The film is an imaginary account of one of the most disputable jailbreaks in the history of India. The story moves at a rapid rate through a series of unexpected twists and turns, and it will take the viewers deeper into the actual events surrounding the prison break. This film will be like a 'Prison Break' drama, which unfolds over in one day.
This thriller features Rahul Dev (Monty Singh), Aakash Dhaiya (Pabbi), Ameet Gaurr (Kartar), Kunal Kumar (Shreeni), Amit Sadh (SP Abhinav Mathur) and RuchaInamkar (SP Komal) amongst others.
This film is the most talked about in the original films' category due to its stellar cast, the face-off between Rahul Dev and Amit Sadh as villain and hero of the film, respectively. One more addition to the excitement is the film's director Sanjay Gadhi, and the story is one of the most controversial in Indian history.
"Since inception, the film and its crew have created the most talked-about Original series across all the genres with the best talent," said Aparna Acharekar, Programming Head of ZEE5.
Operation Parindey goes through a topic no one from India has shot this kind of film on a jailbreak. The crew also has specific features such as its entire team is handpicked and extremely talented and carries out to deliver a fantastic product. 
You can click on the link for Operation Parindey trailer else. You can also click below.