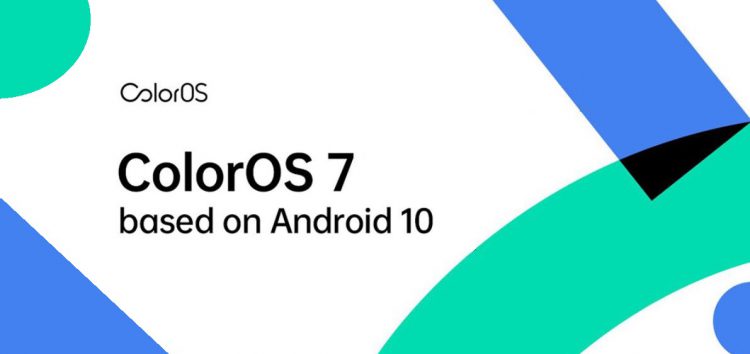 A typical smartphone user wants to keep his device updated with the latest firmware that is available for their device. And if it is a custom UI, then it is more exciting to have that latest UI installed on their smartphone. The custom UI ColorOS 7 of Oppo is one such thing that makes you install it on your device as soon as it is available. The stable ColorOS 7 based on Android 10 is already released to some of its devices, as mentioned in our previous article, and now its time for Oppo R17 and Oppo R17 Pro to get the latest stable update.
As per the official update timeline given by Oppo, the update for Oppo R17 and Oppo R17 Pro has to be rolled out this week, and we can see the company stuck to its words. The latest stable ColorOS 7 based on Android 10 is now live, and you can download the update.
Note: The updates are now available for Oppo R17 and Oppo R17 Pro devices in China. The Oppo R17 models are PBET00, PBEM00, and Oppo R17 Pro models are PBDT00, PBDM00.
The stable ColorOs 7 based on Android 10 for Oppo R17 model comes with version F.10, and for Oppo R17 Pro it is F.05
Here is the complete changelog for both the devices(translated from Chinese)
Update log of Oppo R17/R17 Pro with Stable ColorOS 7 based on Android 10
Screenshot
Optimize screenshot preview floating window, pull down to share, pull up floating window for long screenshot
New screenshot setting, you can adjust the position of preview floating window, set prompt sound, etc.
Optimize the three-finger screenshot, long press and slide with three fingers to select the screenshot area
Visual
Added OPPO Sans default font, overall concise and elegant, full of technological beauty
New borderless design, new upgrade, more shocking visual, more efficient operation, more natural experience
Breeno
Added Breeno voice, voice search function, photo search based on photo location, people, time, etc.
Added Breeno instructions, that allows you to complete daily tasks fast with fewer steps, and also create personalized shortcut instructions
Add Breeno sleep mode, enter dark mode during the night, and turn on DND (do not disturb)
Added Breeno voice, voice switchable camera mode, camera wake-up
New Breeno suggestions, low battery reminder, also detect automatically nearby charging treasure merchants when low on battery
New Breeno quick view, news and information module
Optimized Breeno scan mode, independent code scan and object recognition which is easy to evoke
Added Breeno voice, close and open dark mode, query steps, open the Breeno screen and other voice commands as well
New Breeno driving, can open the phone quickly, music, WeChat and a recently used application
New Breeno screen, meeting schedule information recognition, can add schedule with one click
Smart Sidebar
New shortcut tool for notes
Optimized the smart sidebar, replaced file desk with file management, and also removed three quick tools: notifications, super clear visual effects, and Breeno voice
Optimized visual interaction and enhanced one-handed operation experience of the device
Added the support for drag and drop apps to obtain fast split screen
Optimized the range of the floating window mode as more applications now support the opening of the floating window
Added a floating window bubble function to support rapid folding/expansion floating window
Added "body full-screen hide" and "buoy transparency" setting items
Navigation Gesture 3.0
Optimized all gestures to support the landscape scenes
Added the swipe inward from both sides of the display and stayed to open the previous application
System
A dark color mode for saving power and for eye protection
A flashback button to support the desktop display of important info regarding game, taxi, navigation, one key to return to the application swiftly
A recording setting and screen recording floating window
A focus mode to shield the world outside from any interruptions while studying or working
A barrier-free color mode to enhance the visually impaired users' experience is added
Optimized the control center interaction which is now more friendly for one-handed operation experience
A new charging animation style
A screen recording pause feature
The latest task management page that includes memory info. switch and also app lock management for recent task display is also added
A global theme that adds more playability
A global delete sound effect, compass pointing sound feedback, and calculator button sound
Optimized the inbuilt ringtone resources
A barrier-free TalkBack suspension prompt
A 360 cleanup engine
Game
Optimized the interaction and outgoing mode of the game assistants, and a game console connection entrance is also added
Optimized the startup animation
Optimized visual interaction in the game space
Desktop
An Art + Static Wallpaper
Optimized the unlocking process — a switch to unlock mode
Optimized the style of breath screen clock — more personalized choices
A new interactive live wallpaper
Lock screen support for live wallpapers feature
A new desktop icon customization, and you can also customize the icon style, shape, size
A new desktop sliding setting, you can also customize to open the global search and also notification center
A new desktop with large font icons, more clear and concise, and simple mode
Optimized the password unlock visual — now more convenient to unlock with a single hand
Safety
Added the usage time of remote guard app, can view the app status of the bound phone in the last seven days
Added SOS emergency contact smart customer service for any help. If the emergency contact doesn't answer the call, then the smart customer service will help you to continue the call to the emergency contact
Added password book function to fill in the password automatically also realized one-key login
Added icon prompt in the status bar while using sensitive permissions, can view the details of the particular called application, and also prevent personal privacy disclosure
Added new remote guard app to set a time limit, you can also set the duration of binding mobile app and limit the number of games
A new remote guardian deactivation period can set the deactivation period for the bound mobile phone
Added one-key navigation of the remote guard, single-key navigation to the location of the mobile phone
Added permission usage record, can view the history of app calling permissions
A random MAC address to get connected to WiFi, to block targeted advertising, to protect privacy, and also make the information more secure
Tool
Added the function of deleting and also retrieving the sticky notes. The deleted sticky notes are kept in the recently deleted section for 30 days.
New background settings for notes that provides 4 skins and 6 color backgrounds
Added the palace mode that can be used for sticky notes
A new reminder function for note time, you can set the reminder time for memo items
Added calculator to small window mode and it will support quick start through smart sidebar and control center
New file management adds OPPO cloud disk entry, and you can access it in OPPO cloud content
The new calendar supports custom setting and schedule repetition period
Added an alarm clock dynamic weather ringtone that matches different ringtones according to that day's weather
Weather animation effect that shows different motion effects according to the weather outside
New recording editing function, which can edit the already existing recording to get important clips
Camera
Optimized a photo countdown prompt sound and interaction
Optimized the camera interaction and enhanced operating experience
Album
A new album recommendation that supports more than 80 types of scene recognitions
Optimized the interaction of album atlas, the level is clear, and also it is more convenient to find the pictures
Communication
A quick settings page for unfamiliar calls with numbers can add a contact with one key and can add a mark or join a blacklist
Optimized the phone book look to bring a more concise but efficient experience
Added OPPO intercommunication to support intercommunication with Xiaomi and Vivo devices
Settings
Added a deactivation period to customize the deactivation period and manage the time of mobile phone usage effectively
A new application setting time limit can set the duration of the app, can limit the number of games, can prevent games and apps from getting addicted
Optimized the setting search function, supports fuzzy search and display the search record
Application
Added health, monitor sports health data and provide health services
Added Sloop to record and understand your video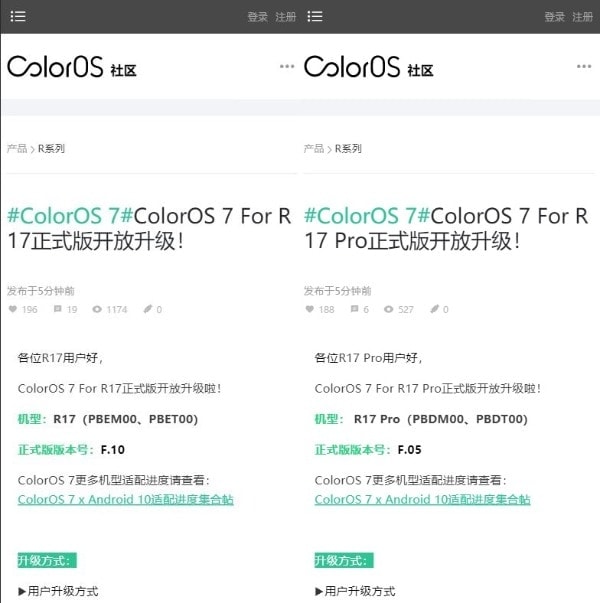 You can navigate to Settings>Updates if you haven't received the update notification yet.
The update is for India, Australia, and Saudi Arabia. You can check the official notice here.