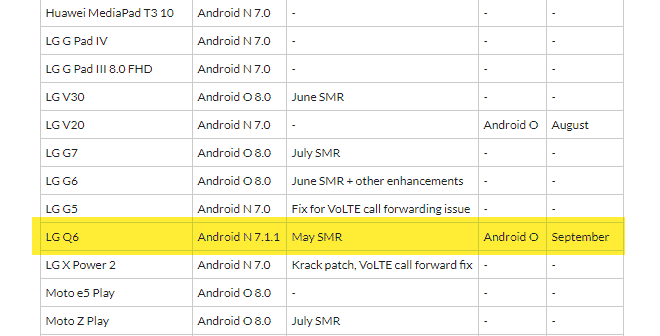 Rogers Wireless, the wireless telephone giant in Canada, that provides services throughout the country revealed, during the month of May 2018, that Android 8.0 Oreo would be launched for LG G6 and LG Q6. The same would be available "soon" to the Canadian customers.  The "soon" was actually far behind and there is news now that Oreo will arrive in Canada.
On the same note, Fido, which is a cellular phone service provider in Canada, that is also owned by Rogers Wireless, revealed that LG G6 would receive an update to the Android 8.0 Oreo sometime in September. Even after all these announcements, the exact rate hasn't been revealed yet, which is sure to make people a little restless.
It is also unclear as to whether this Oreo update will be available for LG Q6 users as well. Rogers hasn't released an official statement on this issue yet, but it looks like the new Android update will be available soon in Canada. It is quite possible that this update may reach other countries (especially countries nearby South Korea and cities that are in South Korea) markets soon and it may take a little while to reach Canada. But it is a confirmed fact that Canada will receive the Oreo update soon.