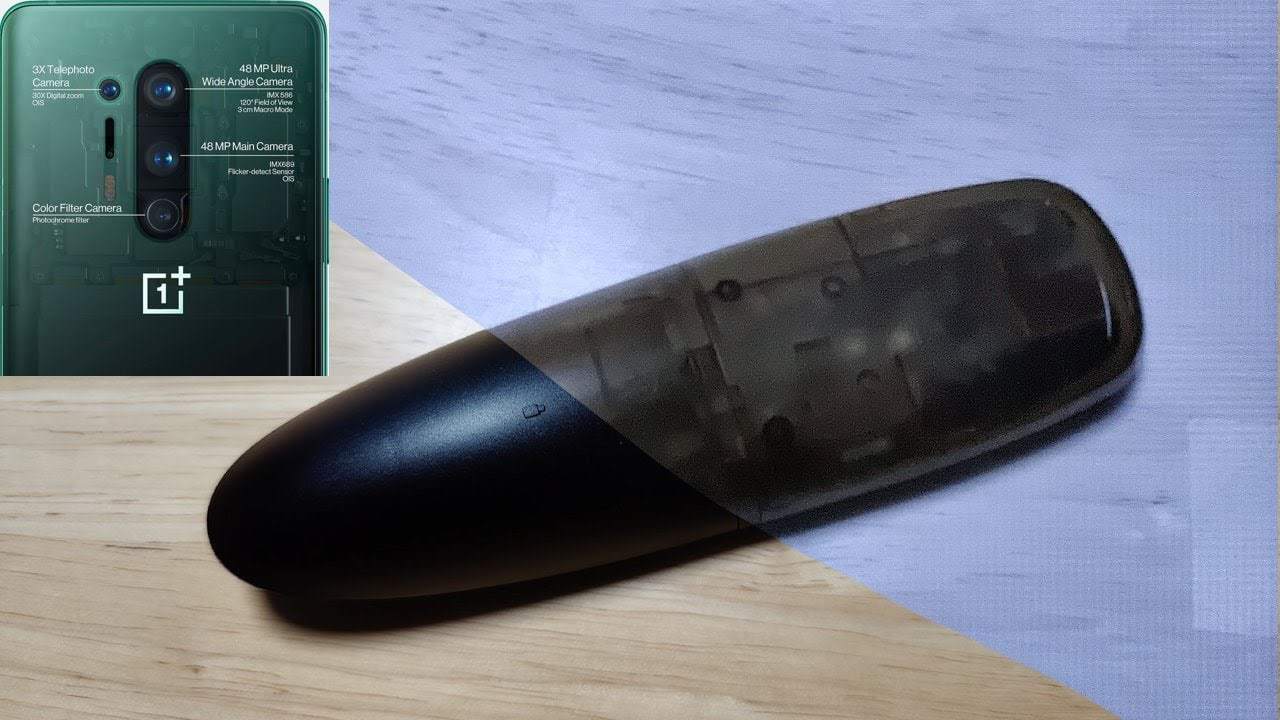 As we all know, OnePlus 8 Pro has a quad rear camera setup with a 5 MP Color Filter camera not so famous compared to other cameras that are provided with the mobile phone. Now, OnePlus rolled out a new update to the OxygenOS, OxygenOS 10.5.9, that disabled the "Photochrome mode" of the 5MP camera on the device. The Photochrome mode filter can shoot pictures through objects and through thin clothing also.
OnePlus developers are quick to respond to the rising controversy over the camera filter and apologized on a Weibo post temporarily disabling the color filter camera feature on the OnePlus 8 Pro. The company then released the update OxygenOS 10.5.9 and said that the filter would be disabled only on HydrogenOS variants of China. The company further stated that the update would not affect the other OnePlus 8 Pro devices that are presently running on OxygenOS.
The latest update OxygenOS 10.5.9 was released on a global scale, and the update is disabling the Photochrome filter. However, the company clarified that the filter would be reintroduced in the next update after making some necessary changes to the camera filter. The reintroduction will happen sometime in the month of June this year. The company did not reveal any official date for the update to be rolled out.
As the update is rolled out on a global scale, India is also receiving the update bearing version number 10.5.9.IN11DA, while the global variant has 10.5.9.IN11AA, but both the changelogs are completely different. At present, the changelog for the Indian variant is not available, and it is possible that the Photochrome filter is disabled, as in the case of global variants. Until now, we did not get any information on the OTA update for the European variants.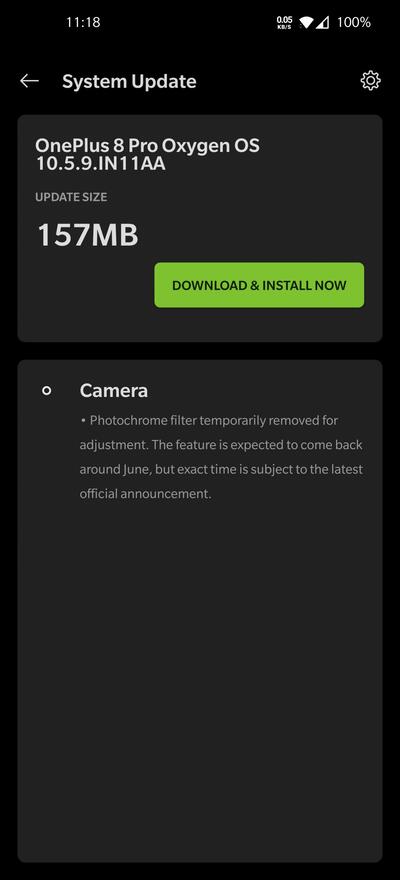 OxygenOS 10.5.9 OTA Download Links
As we know, in general, the OTA updates will be rolled out in batches, and the same is applied here by the OnePlus. All the regional variants will receive the OTA update soon. But, if you want to download it manually, check out the links below and install it on your device via manual sideloading. Check on the "Local Upgrade" option in the device's updater and select the zip file downloaded from the links given below.
OxygenOS 10.5.9 Download Link for OnePlus 8 Pro
Indian variants (IN11DA) – OxygenOS 10.5.9
International variants (IN11AA) – OxygenOS 10.5.9