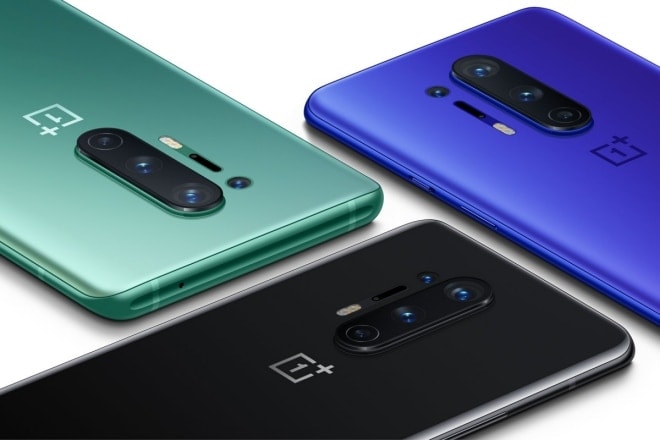 The most anticipated OnePlus 8 and OnePlus 8 Pro smartphones were released on Tuesday, and the devices are all over the news. Other than the latest OnePlus 8 series, the company also introduced some improvements to its OxygenOS platform based on Android. While it has not revealed all the changes, the company has claimed that it has added 280 new optimizations to OxygenOS to make it smoother. OnePlus did detail some key options that will be the part of OxygenOS on the OnePlus 8 series.
The new OxygenOS features detailed by the company during the launch event and on its website include New Dark Theme, Dynamic Wallpapers, Smooth Battle 2.0, Alexa Built-in, Live Caption, improvements to Messages app, Gallery app, along with deeper customizations. And, here is what has been improved in OxygenOS.
New dark theme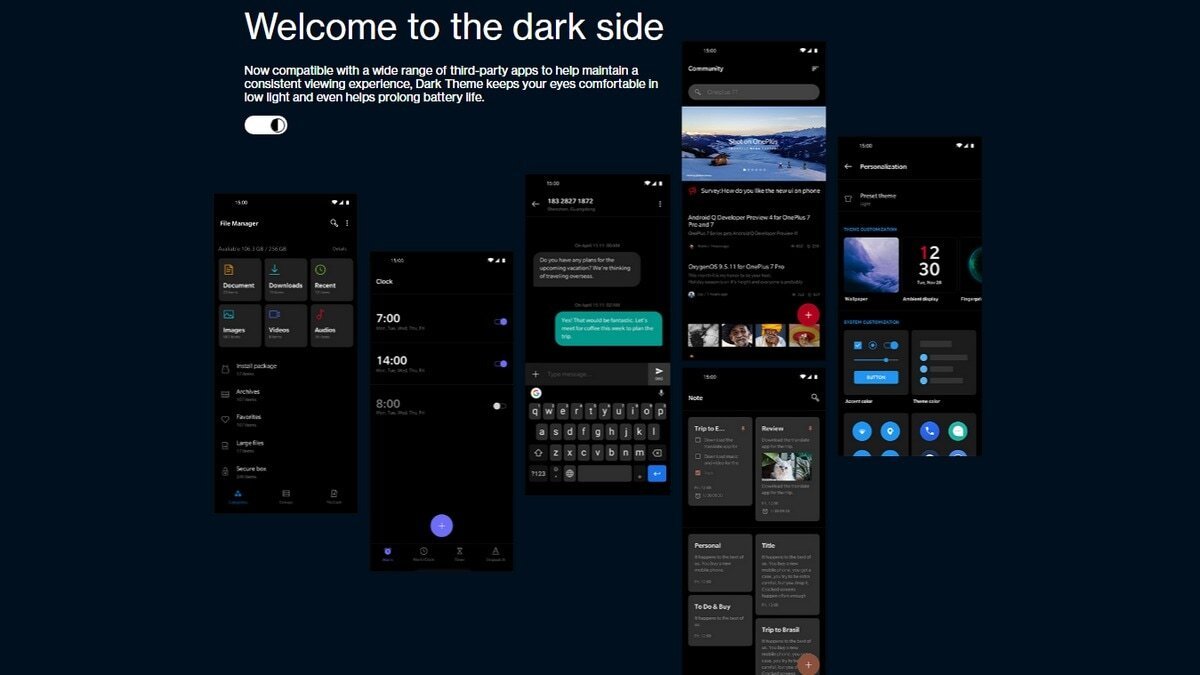 The dark theme has become one of the interesting features on smartphones User Interface mostly because of the lesser battery consumption and less strain on the eyes. OnePlus says it has refreshed it for the OnePlus 8, but there are no specifics as to what features this would bring. Some known changes that will come in OnePlus 8 series are:
Dynamic Wallpaper
OnePlus says it is introducing new dynamic wallpapers that change with the weather. It has announced that it varies according to real-time weather conditions.
Smooth Battle 2.0

The new OxygenOS features several optimizations to make scrolling smoother and hassle-free. The Operating System is lightweight and provides a seamless software experience, which makes it a fan favorite. As stated earlier, there are 280 software optimizations to make scrolling and navigation smoother and more fluid than on any of the previous models.
Live Caption
The latest OxygenOS also brings Live Caption to the OnePlus 8 series. It is an Android feature introduced by Google in May the previous year. The live caption provides audio and audio captions in real-time. The OxygenOS already has such impressive features such as quick gestures, optimized charging, and the cool OnePlus launcher.
OnePlus also announced that it is teaming up with Google One to provide up to 100GB of Google cloud storage. It will come with three months free trial period.
Alexa Built-in
OxygenOS on the OnePlus 8 sequence has been integrated with Amazon Alexa smart assistant. However, users will need to download the app to start using Alexa hands-free. OnePlus 8 series' customers will have an option for which voice assistant they wish to use.
The other changes include an improved OxygenOS Gallery with Good Albums, a 'Life Mode,' and a 'Work Mode' to take care of work-life stability, modifications to the Messages app to all of the messages, and Cricket Card 2.0 with real-time updates within the OnePlus Shelf.