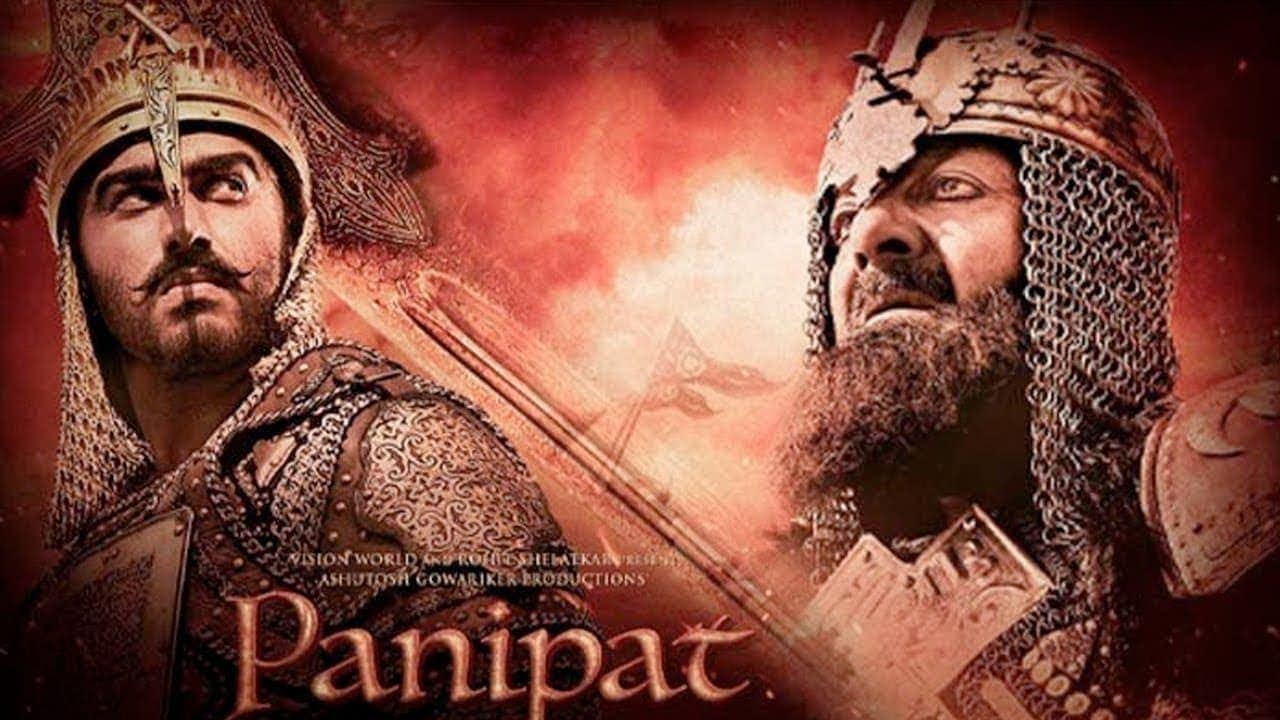 Panipat, an epic historical saga, is currently streaming on Netflix. Ashutosh Gowarikar directed the film that was released in 2019, in the Hindi language. He is known for directing films like Swades, Lagaan, Jodha Akbar, and many more. His movies are struggling at the box office presently, but Panipat received excellent reviews and appreciation from critics.
Arjun Kapoor, Sanjay Dutt, and Kriti Sanon are in the lead roles. This movie represents the events that took place during the third Battle of Panipat in 1761. The film was released on December 6, 2019, despite getting good reviews from critics, the film failed to succeed at the box office.
Story of "Panipat" 
The movie shows the fight between the Marathas, guided by Sadashivrao Bhau( Arjun Kapoor) and his wife Parvati Bai(Kriti Sanon) against Afghani leader Ahmad Shah Abdali( Sanjay Dutt). Abdali decides to take on Marathas and begins to march towards Delhi and Lahore with his vast army. The Marathas to stop Abdali head towards Delhi with his army, which gets strengthened by other Maratha forces on the way. 
The two forces before meeting at Panipat fought against each other in North India, south of the river Yamuna. Here the Afghans lost many of the soldiers, making them weak. The Marathas and the Afghans reached out for Shuja-Ud-Daula, Nawab of Awadh, to help them. At first, the Nawab of Awadh promised to help the Marathas, but he changed hid sides to Afghans.
Raja Suraj Mal, due to a small misunderstanding, leaves the Maratha camp. The Marathas then starts suffering as Suraj Mal leaves the Maratha camp, and the Jat forces were extracted from the action due to the alliance with Raja Suraj Mal.
Marathas hold on to power around the Agra and Delhi. On Makara Sankranthi, i.e., January 14, 1761, Marathas walked towards Afghan camp, and the two armies fought each other from early hours to the late evening at Panipat.
Sadashivarao Bhau shocked the Afghans with his attack, but Afghan soldiers were able to overpower the Marathas with a small margin. They were trained better than Sadaashivrao's army and got "Guns," which were new at that time. At the end of the battle, most of the Marathas, including leaders, chiefs, and many soldiers, were killed, leaving some others as war prisoners.
The result of the battle of Panipat was a massive disaster for the Marathas. They lost the battle, and Sadashivrao lost his life. But after this third battle of Panipat, Ahmad Shah Abdali never returned to India for a war with Indian kings of that time.
The trailer of the film Panipat is attached below.
You can watch the film from Netflix by clicking the link below.