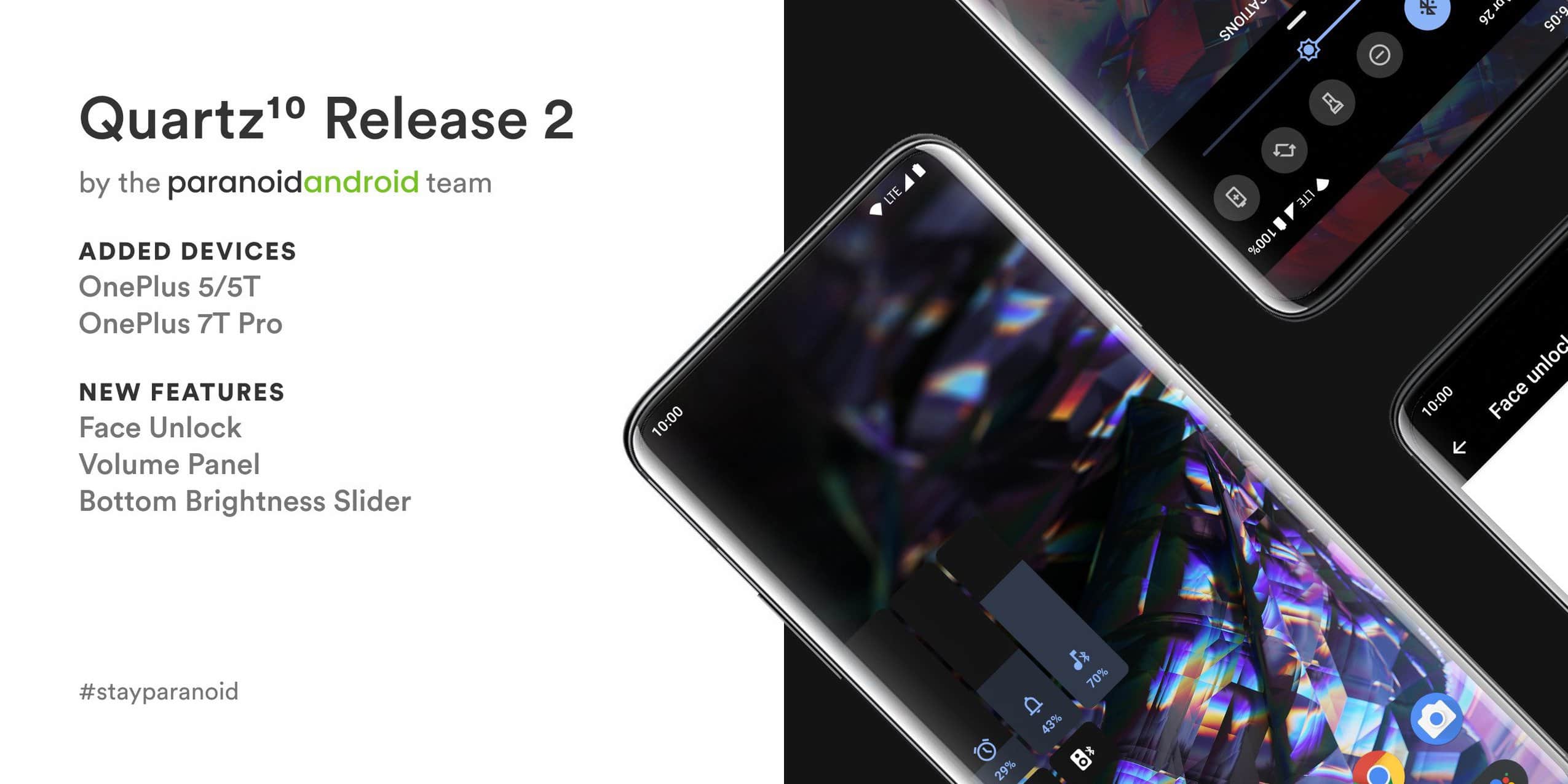 We all know that in the mid of this month, Paranoid Android Quartz Release 1 started to roll out Android 10  with a tonne of features to supported devices. The build based on stable Android 10 came with April 2020 security patch. Paranoid Android is known for its innovative features and unique style.
Now, Paranoid Android announced Quartz Release 2, by adding some more devices to it. The devices include OnePlus 5, OnePlus 5T, and OnePlus 7T Pro.
Android is an open-source platform, and its source code is available for the developers to make endless customizations. Earlier LineageOS was the most popular among the custom ROMs, but now things have changed. There are some more ROMs such as Resurrection Remix, Pixel Experience, OmniROM, and Paranoid Android have a huge fan base.
To recall, Paranoid Android started to release Android 10 Quartz Alpha builds to some devices that include OnePlus 6, 6T, OnePlus 7 Pro, and Mi 9T/Redmi K20 back in October 2019. The devices that received an update in Release 1 include the Essential Phone, OnePlus 7 Pro, OnePlus 6, OnePlus 6T, OnePlus 3, OnePlus 3T, Xiaomi Mi 6, Mi 9, Redmi 5, Asus ZenFone Max Pro M1, and Asus ZenFone Max Pro M2.
However, the standard OnePlus 7 Paranoid Android cannot be seen in this Paranoid Android Quartz Release 2 too.
Paranoid Android Quartz Release 2 Changelog
Paranoid Android Quartz Release 2 has added some more features to the earlier Release 1. The complete changelog for this update can be seen below
Face Unlock.

New volume panel.

New status bar brightness slider.

Added support for single-tap to ambient display(only on devices with kernel support for it).

Fixed crash on-screen recording.
One more device to get the Paranoid Android official update is Mi A2.
As earlier, Paranoid Android developers have also revealed the devices that are lined up for the next update.