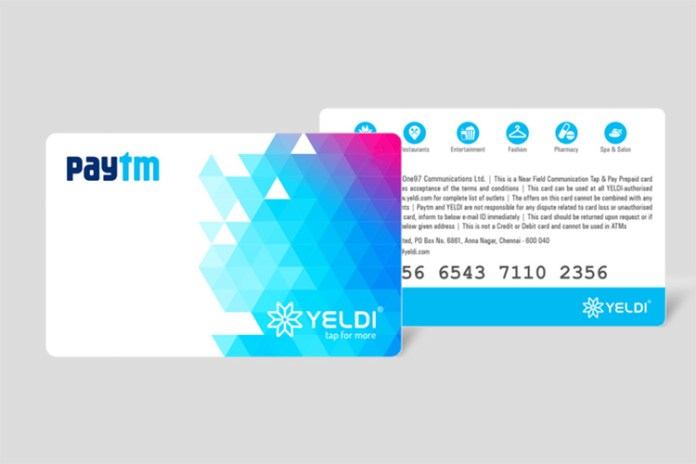 There are many payments service providers coming up with additional features in order to get ahead in the rat race. However, Paytm adds another crown to itself by introducing a new mode of payment, which is called the Tap Card. This additional feature is promoted as India's first truly offline payments solution, makes use of NFC to transfer funds.
Keeping in mind the digitalization, there are still people who do not use the internet as often. The tap card services are specifically designed keeping them in consideration. The service call is used at the company-authorized Point of Sale terminals only.
The process to be followed is simple and safe. The customer will have to add money from their Paytm account to their Tap Card by scanning the QR code on the card. It is then the transfer can be authenticated at any AVM Machine and thence the Tap Card will then be used to make payments.
So, now the customers can just tap the card on the payment terminal and make easy payments, instead of using the app. Additionally, the Tap Card will prevent any network-related issues that pop while the process is in payment.
On the launch of Tap Card, the CEO Kiran Vasireddy said,
"We are aggressively pushing digital payments to users from every walk of life. There are a large number of people who at times do not have access to the Internet or they have a limited daily budget so they shy away from using online payments. For them, we offer the Paytm Tap Card to enable seamless offline payments. For ensuring a wider acceptance, we are also reaching out to the merchants and are actively enabling them with NFC PoS terminals to accept payments without Tap Card. This is a true testimony of our commitment to understanding the needs of our users and creating innovative solutions around it".
It was Alibaba which had launched the "Tap Card" feature 5 years back in China. Any Corp. Was the then financial arm of the Alibaba group had a huge investment in Paytm. There is speculation that the technology might be transferred from there. You can purchase the Tap Card from Yeldi for Rs. 100 one-time payment.