There quite can never be an end to the bargain hunters and more so in India, where everyone is on the search for a bargain. It could at times point to the high competition in a field to have offers that might seem ridiculously enticing. People would often wonder how the operator gets to make any money after offering tickets at such low prices.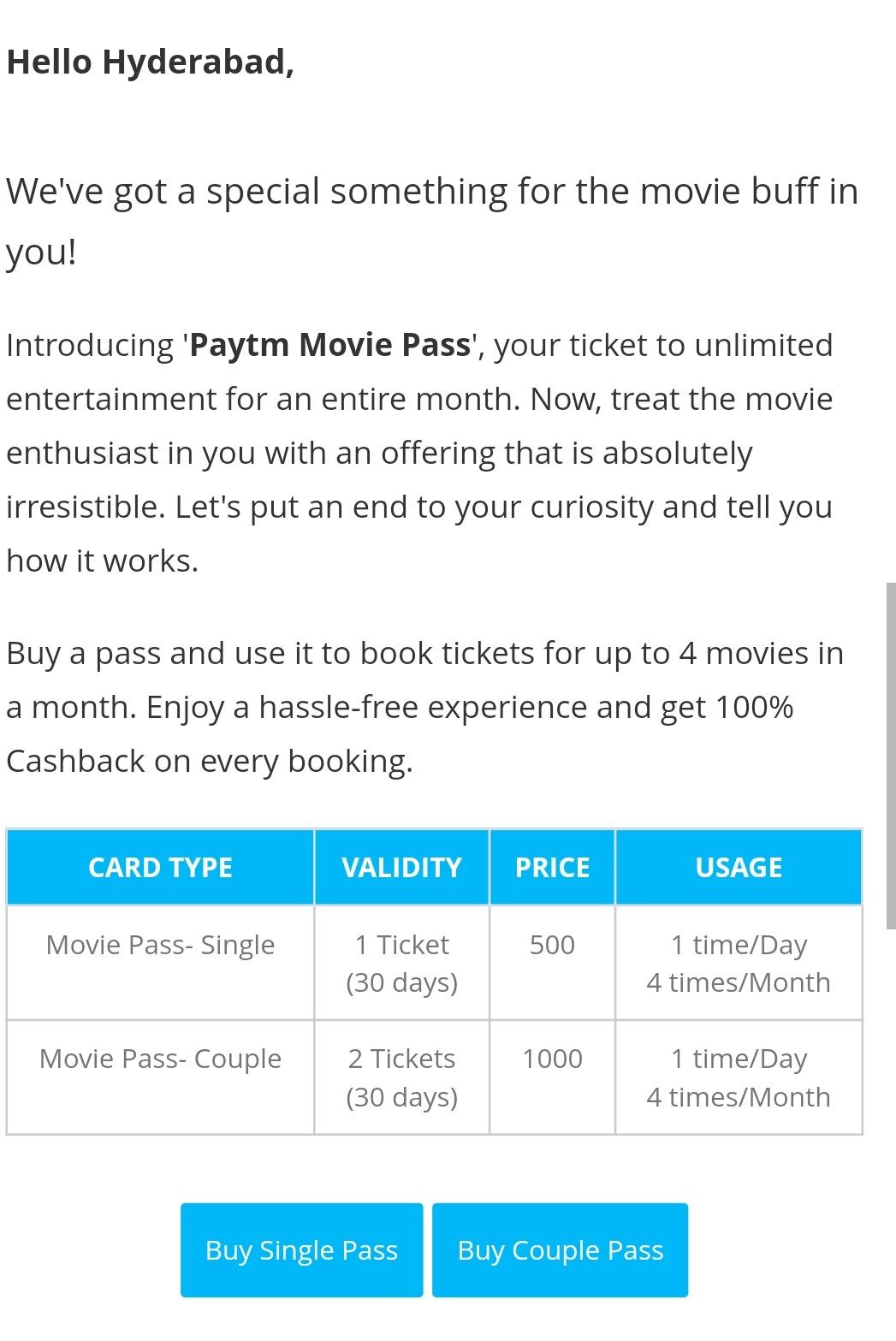 Conditions for using the offer:
The person must be residing in the towns and cities mentioned in the offer promotional. It is not possible to avail of the discounted prices at other places.
The ticket cost of Rs125 is indicative, and the actual cost would vary slightly depending on the movie and the time of the show. But still, it would be at a huge discount to the normal rates on offer.
The Pass would not be available on the Premium Services like the IMAX Screens, Director's Cut & Gold Class Cinemas.
The offer cannot be combined in any form or type and must be used alone.
The Cash Back on offer is restricted to tickets that have a maximum price of Rs.400 each.
A time period of 48 hours must be allowed for the Cash Back to be credited to the Paytm Wallet.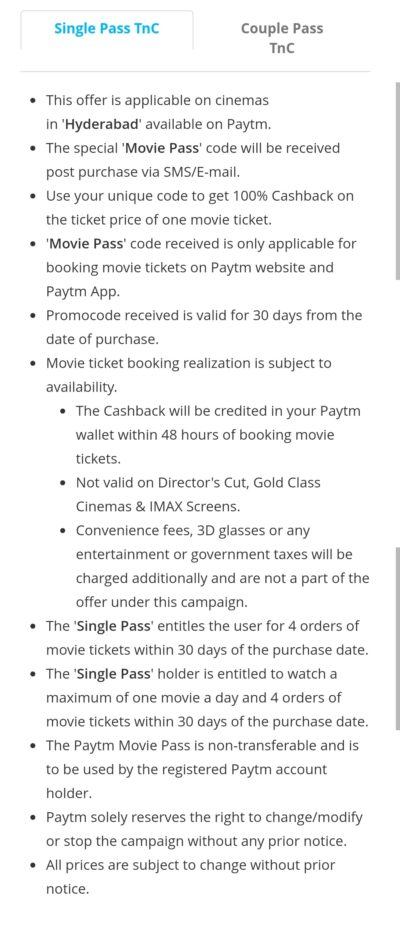 The attraction in the offer:
The most advantage can be taken when the offer is used to make more than a single seat booking. It is possible to purchase a maximum of two tickets each time and this is when the best bargains are realized.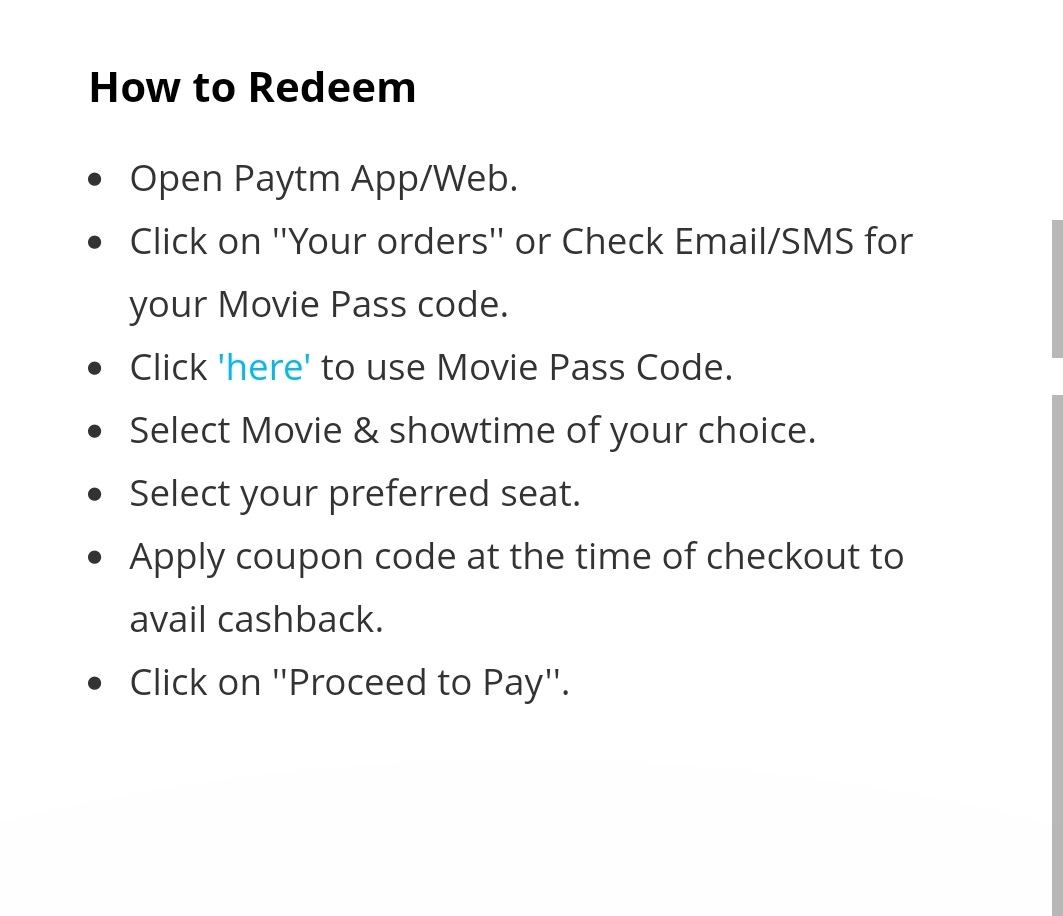 There would not be many people that would pass a good bargain by and this offer by Paytm not just promotes the movies but introduces a new mode of digital payments that is not just cashless but the safer option as well.  The increased stress on better user experiences would only make options like Paytm the way to the future.
[googleplay url="https://play.google.com/store/apps/details?id=net.one97.paytm&hl=en"/]