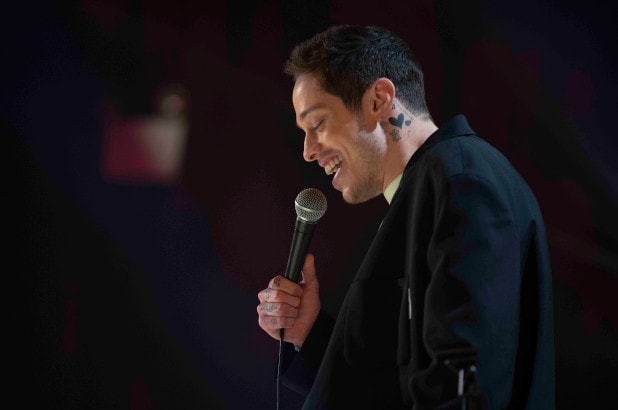 Pete Davidson is a comedian not keeping any punches in his latest Netflix special "Alive From New York," slamming everyone from Louis C.K to his ex-fiancee Ariana Grande including politician Dan Crenshaw.
Davidson revealed the pop star only dated the comic as a distraction after his friend told him. While the SNL(Saturday Night Live) player said he did not initially plan on mocking his earlier love in the standup special until he came to know Ariana Grande's intention. Now he thinks that he is even with Ariana, and it is a fair game between the two.
Pete Davidson Apologizes for Dan Crenshaw for his Roast
Pete Davidson, who is staying away from social media, used it as the medium to apologize for Texas politician Dan Crenshaw whom he trolled in a show which happened to be the comedian's biggest mistake in his SNL career.
Earlier to the 2018 midterm elections, Davidson has written a joke for the show's Weekend Update section in which he roasted the war veteran Dan Crenshaw as wearing an eye patch. Just moments before the show began, he told that his friend already suggested to him that Dan may have lost his eye in some war or war-like situation. Even then, Davidson pulled the joke on Crenshaw in the show.
Davidson apologized to Crenshaw later for the joke after he was slammed on social media. Crenshaw then joined the comedian on Saturday Night Live praising Davidson's firefighter father died during 9/11. Crenshaw won that midterm election, which was held after the show.
Later Davidson's mother also forced him to apologize for the fault. "The only mistake I did do and for which I am guilty of, and I apologized for, is I made that guy famous that pulled the household name for no reason," Pete Davidson said in the special, for The Daily Beast and Page Six. Also, he said,  "I did what Ariana Grande did for me."
Davidson also rejected any type of concept that the argument helped Crewshaw win elections.
"That guy is a member from Republican with an eye patch in Texas, so it was already fixed even before he started," Davidson opined. "In Texas, I'm pretty sure they only have pictures; that's how they vote."
Davidson mixed debate earlier on yesterday when he slapped his Saturday Night Live castmates for mocking him and also claimed off the show in 2015.